Disgraced Tory who Boris Johnson gave House of Lords seat against official advice donates £500k to party
Watchdog objected to Peter Cruddas appointment due to role in previous cash-for-access scandal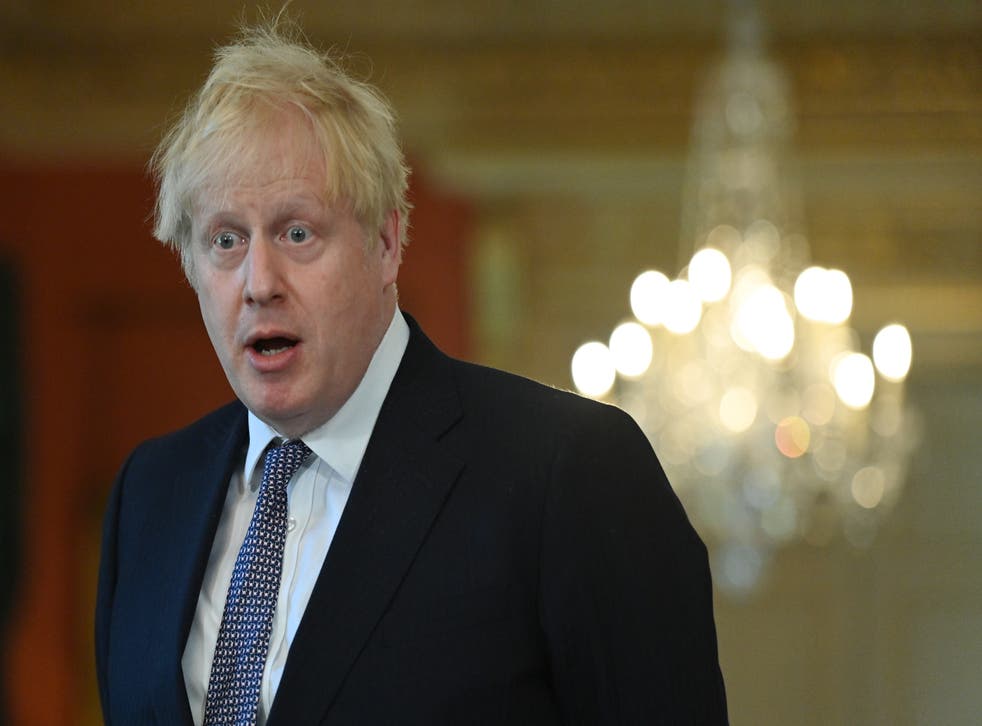 A scandal-hit banker gifted the Tories half a million pounds after Boris Johnson gave him a seat in the House of Lords against official advice, it has emerged.
Three days after he was introduced in the Lords as a Tory peer Peter Cruddas handed £500,000 to Conservative central office, according to newly released Electoral Commission records.
Lord Cruddas, a former Tory treasurer, had been subject to objections from the Lords sleaze watchdog because of his role in a previous cash-for-access scandal.
In 2012 had stepped down from the role after the Sunday Times alleged that he had offered undercover reporters access to then prime minister David Cameron in exchange for £250,000 donations.
While he successfully sued the newspaper for libel, an appeal court found that the central allegations around cash for access was supported by the facts. Judges described the former Treasurer's actions as "unacceptable, inappropriate and wrong".
Lord Cruddas, a financier who was once named the richest man in the City of London, was estimated last year to be worth £860m and had previously given more than £3.5m to the party.
Labour's party chair Anneliese Dodds said: "The Conservative Party that brought us allegations of cash for access when Peter Cruddas was Treasurer seems to have turned its attention to peerages.
"Whether it's handing out taxpayers' money to their mates or giving peerages to disgraced donors, there is always one rule for the Conservatives and their chums and another for the rest of us."
House of Lords Appointments Commission said in December last year that it was unable to support Mr Johnson's appointment of the financier.
Despite a letter from the commission, the prime minister said the concerns about the former Tory official and banker were "historic", assuring the committee "that I see this case as a clear and rare exception".
UK news in pictures

Show all 50
It represented the first time the commission's advice had not been followed by a PM.
Mr Johnson wrote: "The most serious accusations levelled at the time were found to be untrue and libellous. In order to avoid any ongoing concern, Mr Cruddas resigned from his post, and offered an apology for any impression of impropriety, and reflecting his particular concern for integrity in public life.
"An internal Conservative Party investigation subsequently found that there had been no intentional wrongdoing on Mr Cruddas's part."
Register for free to continue reading
Registration is a free and easy way to support our truly independent journalism
By registering, you will also enjoy limited access to Premium articles, exclusive newsletters, commenting, and virtual events with our leading journalists
Already have an account? sign in
Register for free to continue reading
Registration is a free and easy way to support our truly independent journalism
By registering, you will also enjoy limited access to Premium articles, exclusive newsletters, commenting, and virtual events with our leading journalists
Already have an account? sign in
Join our new commenting forum
Join thought-provoking conversations, follow other Independent readers and see their replies