Peterborough by-election: Former Tory businessman in line to become first Brexit Party MP
Lifelong Conservative said that he had never intended to get into politics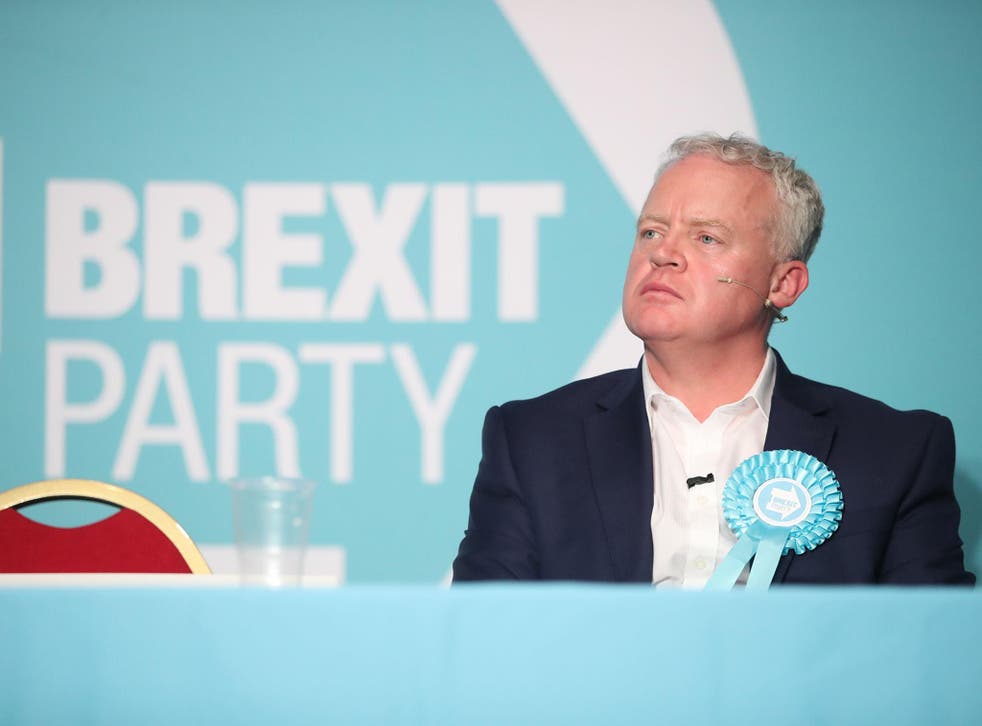 The bookies' favourite to win the Peterborough by-election and become the Brexit Party's first MP is businessman Mike Greene.
Before joining Nigel Farage's insurgent movement, he was best known for appearing on Channel 4's Secret Millionaire, in which rich individuals go incognito into disadvantaged areas to find worthy recipients for cash donations.
Aged 54, he grew up on a council estate in the Cambridgeshire city and returned after making his fortune to live in a mansion there with his wife and two children.
He built a successful career as a retail entrepreneur, but his big financial breakthrough is understood to have come in 2012 with the sale of his research consultancy Him!
Nigel Farage says the Brexit Party could 'stun everybody' in a general election
A lifelong Conservative, he said in a video announcing his candidacy: "I never wanted to get into politics but the system is broken.
"I am asking you to vote for me as the Brexit Party candidate to get a politician in Peterborough who wants to work for you."
He is a former trustee of Peterborough Cathedral and local benefactor.
Join our new commenting forum
Join thought-provoking conversations, follow other Independent readers and see their replies