Petition calling for no confidence vote in David Cameron passes 100,000 threshold and could be debated by MPs
MPs could be forced to debate the e-petition, which accuses David Cameron of causing 'devestation for the poorest in society for the last 5 years'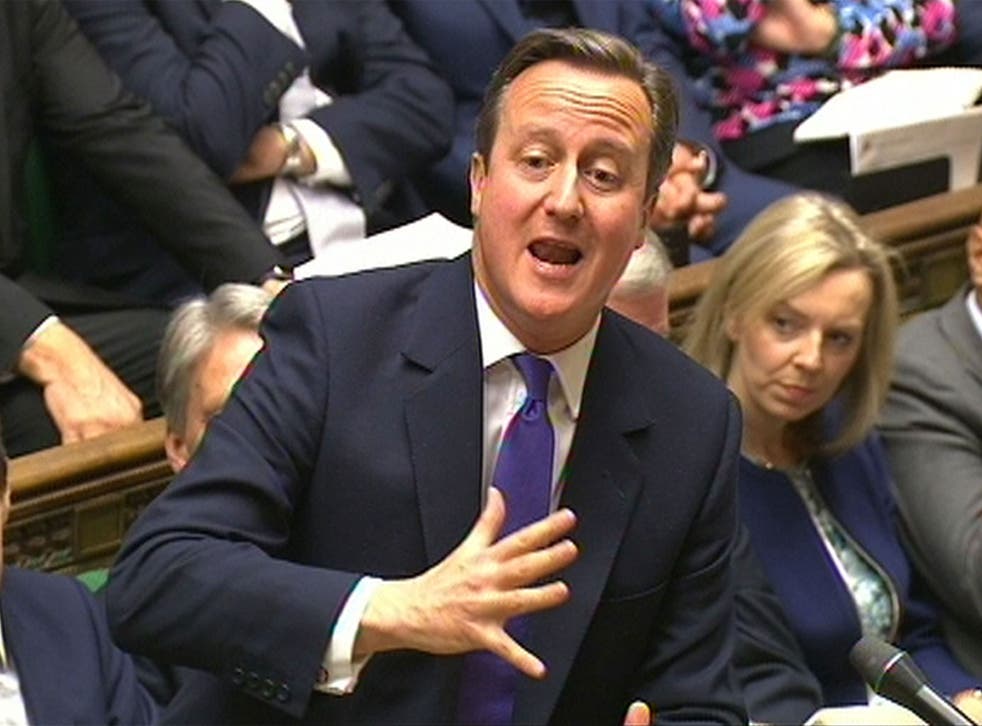 A petition calling for a no confidence vote in British Prime Minister David Cameron has passed the key 100,000 threshold it needs to be considered for debate by MPs in Parliament.
The e-petition accuses Mr Cameron of causing "devastation for the poorest in society for the last 5 years".
Any motion that is submitted to Parliament's e-petition website and attracts more than 100,000 signatures in less than six months is automatically put forward to the Petition's Committee, which decides whether a parliamentary debate on the matter would be appropriate.
Petitions that reach 10,000 names receive a response from the Government, however despite passing this threshold months ago ministers have yet to respond.
David Cameron's biggest controversies

Show all 8
The petition, which was launched by Kelly Teeboon who describes herself as a "radical feminist" and socialist, states: "We cannot afford another 5 years of Tory rule, with the recent welfare reform that will cause nothing but immense poverty in the UK."
Mr Cameron introduced the e-petition initiative when he entered Downing Street in 2010 in a bid to boost democracy and transparency.
A similar petition calling for adebate on a vote of no confidence in Health Secretary Jeremy Hunt was rejected by MPs earlier this year, despite it attracting more than 220,000 signatures.
Join our new commenting forum
Join thought-provoking conversations, follow other Independent readers and see their replies