Petition urging Theresa May to scrap £35,000 threshold for non-EU migrants soars past 50,000 signatures
Tens of thousands have rallied round to fight the policy which could see teachers, charity workers, healthcare professionals and tech entrepreneurs deported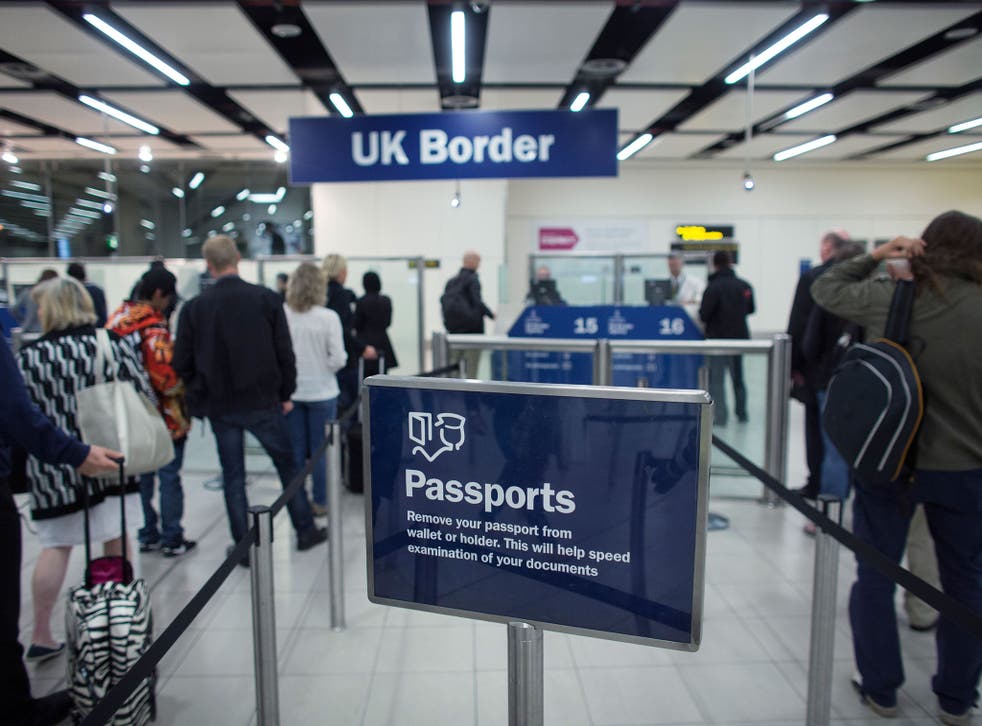 A petition calling on the Government to scrap a pay threshold for non-EU migrants which "discriminates against low earners" has soared to more than 50,000 signatures in a matter of days.
Under the new rules, which are set to come into effect in April, people who have come to work in Britain from outside the EU will be deported after five years if they fail to show they are earning more than £35,000.
These people need a work sponsor, are not entitled to receive public funds, have to pay a health surcharge to access the NHS and must also put up a sizeable fee – sometimes in excess of £1,000 – to have their visas extended by a year.
Theresa May is yet to respond to the growing clamour to rethink the policy, which appears aimed at starving a relatively minor channel of immigration that provides vital talent to the teaching, charity, healthcare and IT sectors.
A report by the Government's own Migration Advisory Committee, when asked to assess the policy in 2012, found at the time that only half the number of allocated visas for the "non-EU work route" were actually being taken up.
It said such people "make a modest contribution to the total net flow" of migrants into Britain.
"These migrants also, on average, make a substantial net contribution to the public finances," said Professor David Metcalf, the committee's chairman.
The Independent first reported on the creation of a petition to fight the policy change on Friday, when it had under 2,000 signatures.
That number has since soared and is more than halfway to the target of 100,000, which would see the issue put to a debate in the House of Commons.
Joshua Harbord, who set up the petition, told this newspaper it was "stunning" how many people had rallied around the cause.
"I've been getting messages from friends and strangers asking if there's anything else they can do to help, even offering to organise protests," he said.
"We're now expecting a response from the government at some point after hitting 10,000, and maybe we'll make it to 100,000 after all! That's when the real work begins."
Britain's rising immigrant stars

Show all 8
Labour has led opposition calls for ministers to look again at the £35,000, with shadow immigration minister Keir Starmer saying there were "real concerns" over how key industries would be affected.
And the Liberal Democrat home affairs spokesman, Alistair Carmichael, said the policy represented "discrimination based on income" which threatened to harm Britain's place "at the forefront of the global economy".
The Home Office has been approached for comment.
Register for free to continue reading
Registration is a free and easy way to support our truly independent journalism
By registering, you will also enjoy limited access to Premium articles, exclusive newsletters, commenting, and virtual events with our leading journalists
Already have an account? sign in
Register for free to continue reading
Registration is a free and easy way to support our truly independent journalism
By registering, you will also enjoy limited access to Premium articles, exclusive newsletters, commenting, and virtual events with our leading journalists
Already have an account? sign in
Join our new commenting forum
Join thought-provoking conversations, follow other Independent readers and see their replies