Brexit: Philip Hammond says Government could continue with no-deal planning until transition period ends in 2020 or 2021
'We may well have to continue with planning for a no-deal exit at the end of the implementation period, as a contingency,' the Chancellor says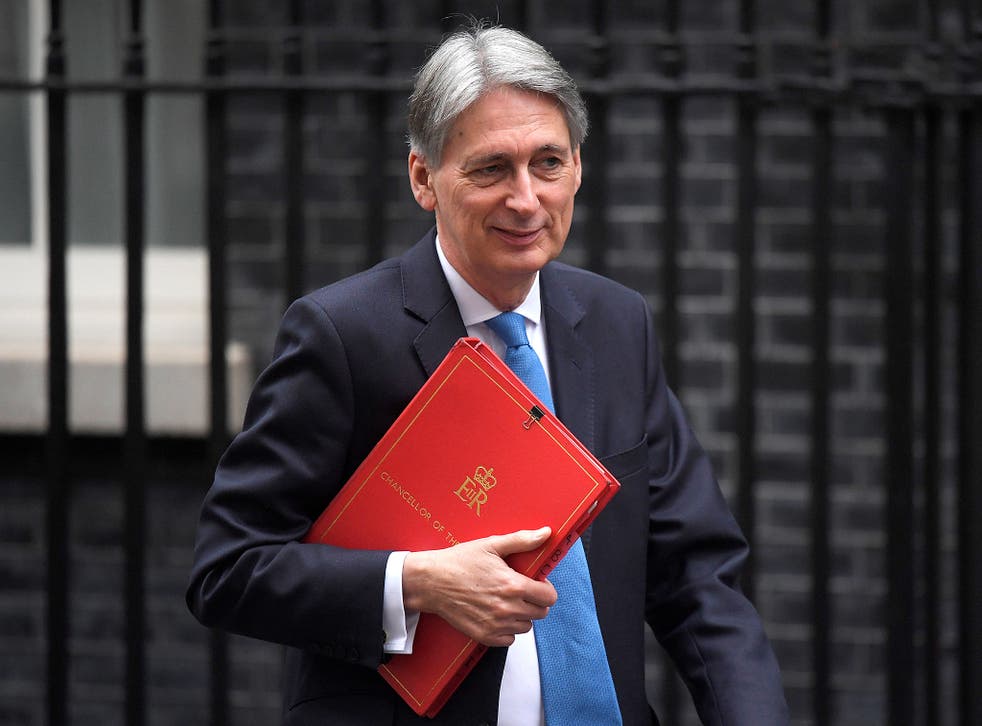 Philip Hammond has said the Government could extend contingency planning for a no-deal Brexit until the end of the transition period.
The Chancellor cast doubt over the Government's confidence in securing a favourable agreement with the EU, telling MPs that it would still be necessary to prepare for the UK crashing out of the EU without a deal when the two-year transition period ends, in 2020 or 2021.
If agreement is reached on a transition deal, then the Treasury could "stand down" its current preparations, which have already cost some £700m, Mr Hammond told a key Commons committee.
He also said that a post-Brexit transition deal needs to be agreed by April, or airlines will not be able to schedule flights for next year.
It comes as Theresa May hopes to get plans for a post-Brexit transition period signed off by EU leaders later this month, despite divisions with Brussels over citizens' rights and the issue of the Irish border.
Mr Hammond, who has been condemned by fellow Tories for being too gloomy about Brexit, caved to pressure to open Treasury coffers to prepare for a no-deal scenario, by allocating £3bn from November's Budget for contingency planning.
Speaking to the Commons European Scrutiny Committee, Mr Hammond said: "It's being spent on ensuring that we are prepared for a full range of outcomes, so some of it is being spent on preparations for a no-deal exit in March 2019.
"Clearly we will make this money available to departments on the basis that we will continually review the situation.
He went on to explain: "They have to get on with this now because obviously there is limited time, but as and when it becomes clear that we can discount any reasonably likely outcome, any of the options, for example once we reach an implementation period deal, I would expect we would then be able to stand down planning for a no-deal exit in 2019.
"We may well have to continue with planning for a no-deal exit at the end of the implementation period as a contingency, but we will make sure that we are not spending money on outcomes which have been effectively ruled out."
His remarks came after Theresa May was told she had "barely papered over the cracks" in her party, as she appeared in the Commons to reiterate her Brexit vision to MPs.
Labour leader Jeremy Corbyn warned her that there has been "20 wasted months" since the EU referendum, in which the "arrogance" of some of the Cabinet who said it would be the "easiest deal in history" has turned into "debilitating infighting".
He said: "We've seen set piece speech after set piece speech and yet the Prime Minister still cannot bring clarity to these negotiations, and still cannot bring certainty to British businesses or workers.
"The Prime Minister's speech on Friday promised to unite the nation, but it barely papered over the cracks in her own party."
Mr Corbyn said Mrs May offered "no real solution" over Northern Ireland, and instead "rehashed an already discredited government idea" to use a mix of technology and goodwill to ensure no hard border.
When grilled by MPs, Ms May indicated she was looking at the customs arrangements between the US and Canada as a way of solving the Irish border issue created by Brexit.
But the Prime Minister, who has insisted she remains committed to avoiding a hard border between Northern Ireland and the Republic, was mocked over the comparison – with one MP telling her the US-Canada frontier has armed guards.
The biggest issues facing UK on leaving EU

Show all 8
In her earlier statement, Ms May told MPs: "We cannot escape the complexity of the task ahead. We must build a new and lasting relationship while preparing for every scenario.
"But with pragmatism, calm and patient discussion, I am confident we can set an example to the world.
"Yes, there will be ups and downs over the months ahead, but we will not be buffeted by the demands to talk tough or threaten or walk out – and we will not give in to the counsels of despair that this simply cannot be done, for this is in both the UK's and EU's interests."
Guy Verhofstadt, the European Parliament's chief Brexit negotiator, is expected to challenge the Prime Minister to outline "credible proposals" on the EU divorce when he travels to London on Tuesday for high-level talks.
Ahead of the visit, he welcomed Ms May's "reconfirmation of our December agreement on the Irish border", calling it "reassuring", and said that "we need now credible proposals detailing how the UK seeks to achieve this in practice".
Join our new commenting forum
Join thought-provoking conversations, follow other Independent readers and see their replies