Philip Hammond warns Conservative leadership hopefuls against 'reckless, populist' economics
Chancellor will argue regulated market can deliver 'higher wages and higher living standards'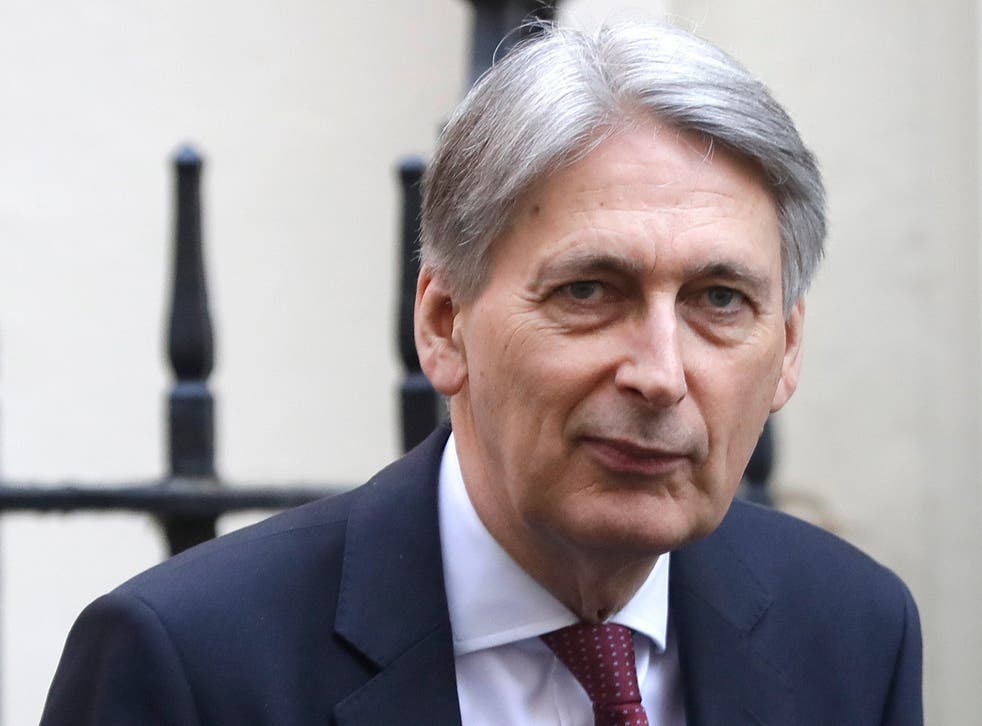 Philip Hammond will urge Conservative Party leadership hopefuls to resist "reckless, populist" economic policies, suggesting blanket deregulation would not benefit society as a whole.
The chancellor is expected to call for the Tories to be the party of higher pay in a speech to the Resolution Foundation on Thursday.
In a rebuke to those who call for total liberalisation of the market, the chancellor will argue that "a regulated market model" can raise living standards and unlock aspiration for those on lower incomes.
He will make the case for government intervention in delivering higher wages and warn against those who seek to renew the Conservative Party by relying on tax cuts and deregulation only.
He will highlight how letting rip the forces of the free market doesn't always work for all.
Speaking at the launch of the Resolution Foundation's "Annual Low Pay Report", he will say: "The truth is, we have seen a gap open up – in Britain and in other developed countries – between the theory of how a market economy and free trade creates and distributes wealth, and the reality experienced by many ordinary people.
"But that doesn't mean we should abandon our economic model.
"Of course, we can't ignore people's concerns either – otherwise the reckless solutions of the populists will flood in to fill the vacuum.
"So for those, like me, who believe passionately that harnessing the power of market economics is the only way to deliver progress.
"It is imperative that we take decisive action to show that the regulated market model can deliver higher wages and higher living standards."
Press Association
Join our new commenting forum
Join thought-provoking conversations, follow other Independent readers and see their replies