Philip Hammond responds to Donald Trump's ambassador advice: If I need any advice from Nigel Farage I'll call him
'It isn't for other countries to decide who we appoint as ambassadors and if I ever need any advice from Nigel Farage, I've got his number, and I'll give him a call'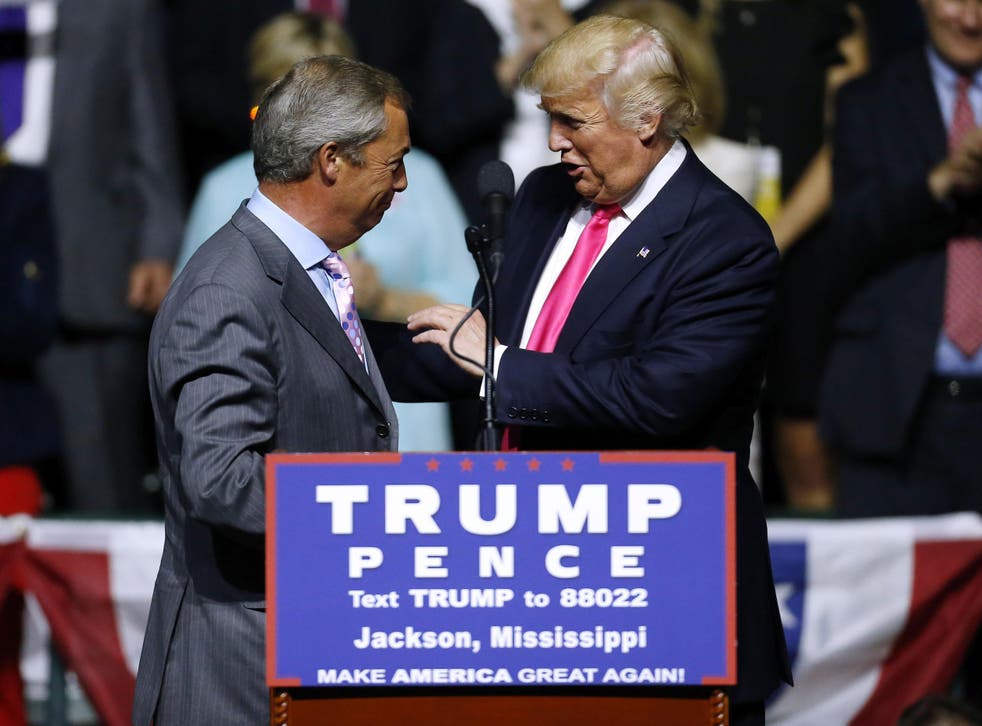 Chancellor Philip Hammond has rebuffed a suggestion from Donald Trump over who should be the next ambassador to the US, claiming, "it isn't for other countries to decide".
His comments came after the President-elect made an unprecedented intervention – breaking all diplomatic conventions – by claiming many people would like to see Nigel Farage given the UK's most senior diplomatic role in Washington.
When asked on Good Morning Britain whether it was time to consider Mr Farage for the position, the Chancellor replied: "We've got an excellent ambassador to the United States, someone that I have worked with in the past, both as Foreign Secretary and in other roles.
"We have very strong relationships with the United States at all levels, and I am confident that the special relationship we have will continue and will prosper, under the new presidency when it starts in January."
But the Chancellor then went further than previous statements issued by Downing Street or Foreign Secretary Boris Johnson, insisting: "But it isn't for other countries to decide who we appoint as ambassadors and if I ever need any advice from Nigel Farage, I've got his number, and I'll give him a call."
He added: "Tell him not to hold his breath."
But speaking to The Independent one former British ambassador to the United States, said he wouldn't be surprised if Mr Trump continued with his surprise interventions in British politics. Christopher Meyer, who served in the role between 1997 and 2003, said: "I think Trump is going to give us a lot of surprises like this, simply because he's never been in Government before and he likes tweeting in the wee small hours."
World reaction to President Trump: In pictures

Show all 29
Mr Meyer said that the situation was "most unusual", adding that he knew of "no precedent" where a President-elect of the United States had ever suggested to the British government that a certain candidate would be good as British ambassador.
He said: "Secondly, I'm not aware of a President-elect or a President even suggesting privately that such a such a candidate might be good as ambassador. It is pretty uncharted territories and it's quite a surprising intervention by the normal standards but by the standards of Trump, I suppose it is par for the course.
"Anyway, you can't have a US President, any more than any other president, suggesting to us whom we should appoint as our ambassador in the capital of the country concerned, because the first duty of any ambassador is to his or her country, to his or her own national interests."
Register for free to continue reading
Registration is a free and easy way to support our truly independent journalism
By registering, you will also enjoy limited access to Premium articles, exclusive newsletters, commenting, and virtual events with our leading journalists
Already have an account? sign in
Register for free to continue reading
Registration is a free and easy way to support our truly independent journalism
By registering, you will also enjoy limited access to Premium articles, exclusive newsletters, commenting, and virtual events with our leading journalists
Already have an account? sign in
Join our new commenting forum
Join thought-provoking conversations, follow other Independent readers and see their replies