Places of 'violence, squalor and idleness' where one officer 'wouldn't keep a dog': UK prisons are in their 'worst state for 10 years'
Chief inspector of prisons delivers damning report into UK penal system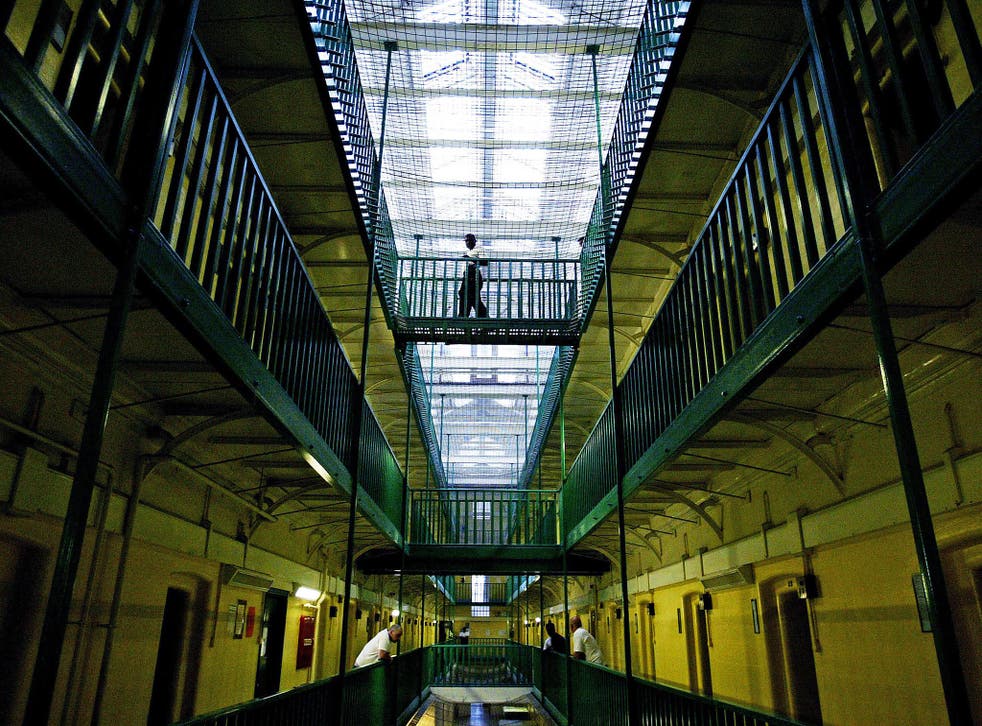 Prisons in the UK are in their worst state for 10 years and too many are places of "violence, squalor and idleness," according to a damning assessment of the UK's penal system by the government's independent assessor of jails.
In his highly critical annual report, chief inspector of prisons Nick Hardwick said cuts to staffing levels and overcrowding had led to a deterioration in safety standards across Britain's prison estate. He quoted an officer at Wormwood Scrubs prison in London who told him: "I wouldn't keep a dog in there."
Mr Hardwick said: "In my view, too many of the prisons that we went to were places of violence, squalor and idleness."
Assaults on staff are up 28 per cent since the coalition government came to power in 2010 and the death rate of prisoners is also rising, while self-harming among male inmates have increased too.
Legal highs, such as "Black Mamba" and "Spice", are fuelling violence and debt among inmates, his study found.
Mr Hardwick said prisons were too slow to react with the "surge" of inmates taking legal highs and found that organised criminal gangs had targeted prisons by selling the substances to inmates and collecting debts on the outside, making huge profits.
Mr Hardwick said: "What seems to happen is it hits individual prisons in a surge. You'll have some where it has hit, some where it hasn't. Where it does hit it hits very quickly."
His final annual report before stepping down details the daunting challenge faced by the new Justice Secretary, Michael Gove, who will set out his priorities for penal policy in a speech this week.
The Chief Inspector said he believed that staff shortages and overcrowding had contributed to the growing dangers of life in prison.
Mr Hardwick, who leaves his post in January, warned that Mr Gove faced "huge challenges" and said prison service staff at all levels were struggling to cope with the mounting pressures.
"People are frantically spinning more and more plates and the plates are beginning to drop," he told The Independent.
Juliet Lyon, director of the Prison Reform Trust, said she was not surprised by the degree of violence found in prisons and said it fell upon Mr Gove to offer "good strong leadership," calling on prisoners to be treated "with humanity and respect".
"The backdrop is a more punitive climate, increased injustice and uncertainty which have sucked hope out of the system for prisoners and staff," she said.
Responding to Mr Hardwick's report, the prisons minister Andrew Selous insisted the government was already taking steps to tackle the "dangerous new psychoactive substances" to help reduce the number of assaults and violent incidents.
He said: "Our prisons must punish those who break the law, but they should also be places where offenders can redeem themselves. We are determined to create a prison estate that effectively rehabilitates prisoners while keeping the public safe."
He said more than 1,700 new officers have been recruited in the past 18 months and more will be employed this year.
Join our new commenting forum
Join thought-provoking conversations, follow other Independent readers and see their replies