Hundreds of English playgrounds have been closed due to Tory budget cuts
At least 214 facilities closed since 2014, with hundreds more set to follow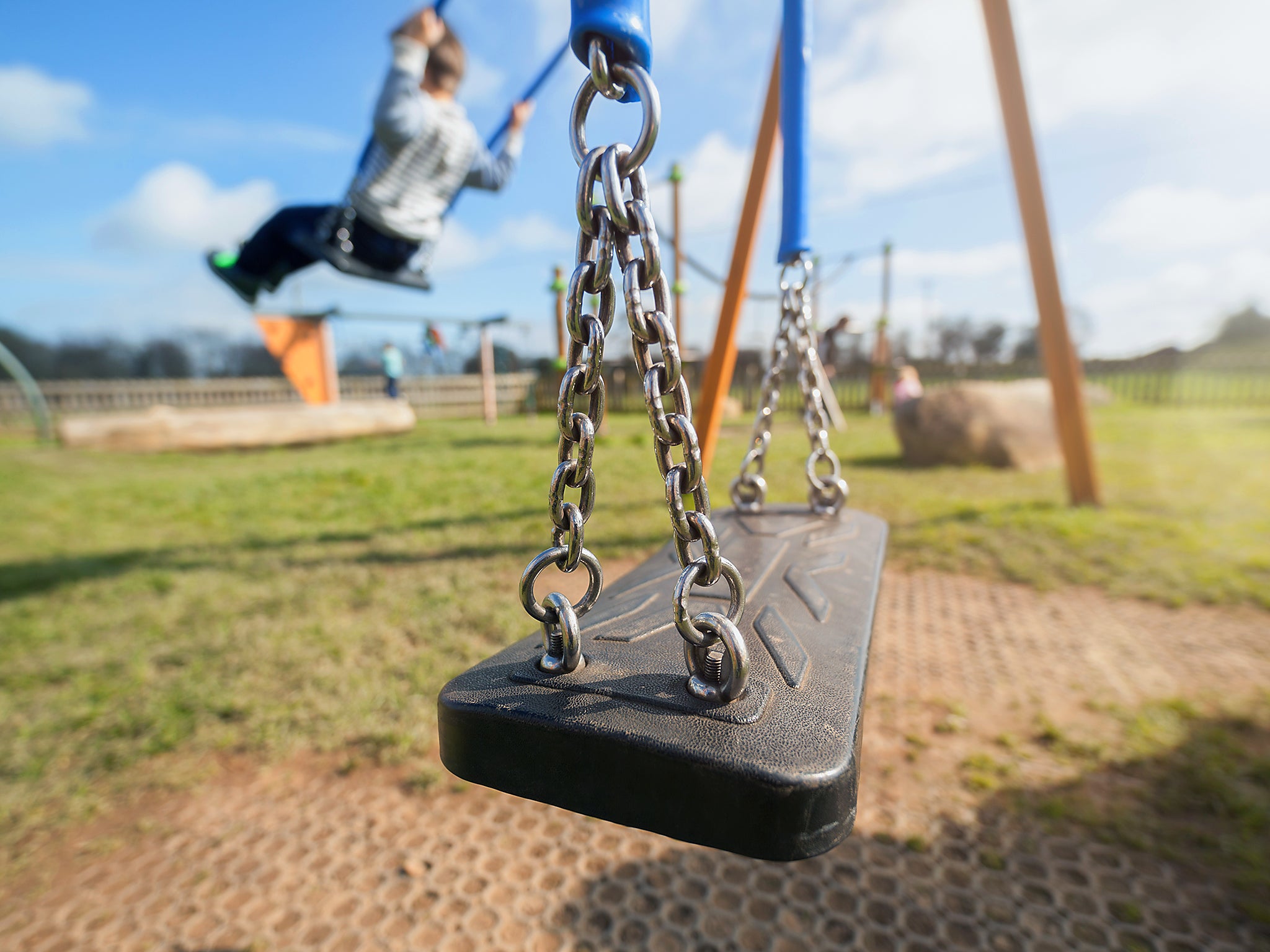 Hundreds of children's playgrounds have been closed by local authorities across England thanks to "unprecedented budget constraints" introduced by the Conservative government.
At least 214 facilities have been closed since April 2014, according to Freedom of Information Requests filed by the Association of Play Industries (API), while at least 234 more are set to close by the end of 2018.
And the real figures are likely to be higher still, with a third of councils still working out their latest response to years of funding cuts. By the end of the decade, authorities will have faced real-terms cuts of up to £30 billion since 2010.
API Chairman Mark Hardy said: "Free play and activity is not a given for many, many children. Let's not forget that we live in a country where space is at a premium and lots of children do not have gardens or outside space in which to move.
"Children's access to play space is not equal; it's the deprived areas that are hit the hardest by cuts in public play provision and the ones that will suffer the most."
37 per cent of local council funding has been cut since the implementation of austerity, meaning some 500,000 council jobs have been lost.
In pictures: Anti-austerity protest outside Downing Street
Show all 7
Since 2010, 285 children's centres have closed or merged and over the last three years over £82m has ben cut from children's centre budgets, while many other leisure services providing exercise and outdoor air to children have also faced cuts.
One in five children in their last year of primary school are now obese, a figure which rises to one in three if overweight children are included.
Gary Porter, the Conservative chair of the Local Government Association, said: "[local councils] want to do everything they can keep our parks and playgrounds intact but are doing this in the face of unprecedented budget constraints.
"Given ongoing funding reductions, many councils continue to have to make difficult decisions about which services are scaled back or stopped altogether. Decisions like this are never taken lightly and councils are exploring new ways to fund and maintain these facilities."
But a spokesperson for the Department for Communities and Local Government responded: "Our historic four-year funding settlement means that councils have almost £200bn to spend over the course of this parliament – allowing them to prioritise the services that communities and local people value."
92 per cent of local authority parks departments have experienced budget reductions in the past three years, according to API, who are calling on the government to put up £100million to secure the future of Britain's parks.
Join our commenting forum
Join thought-provoking conversations, follow other Independent readers and see their replies