Plymouth Sutton and Devonport election result: Labour wins target marginal seat from Conservatives
Seat was seen as an important bellweather in determining who is likely to win the election
Benjamin Kentish
Friday 09 June 2017 05:13 Comments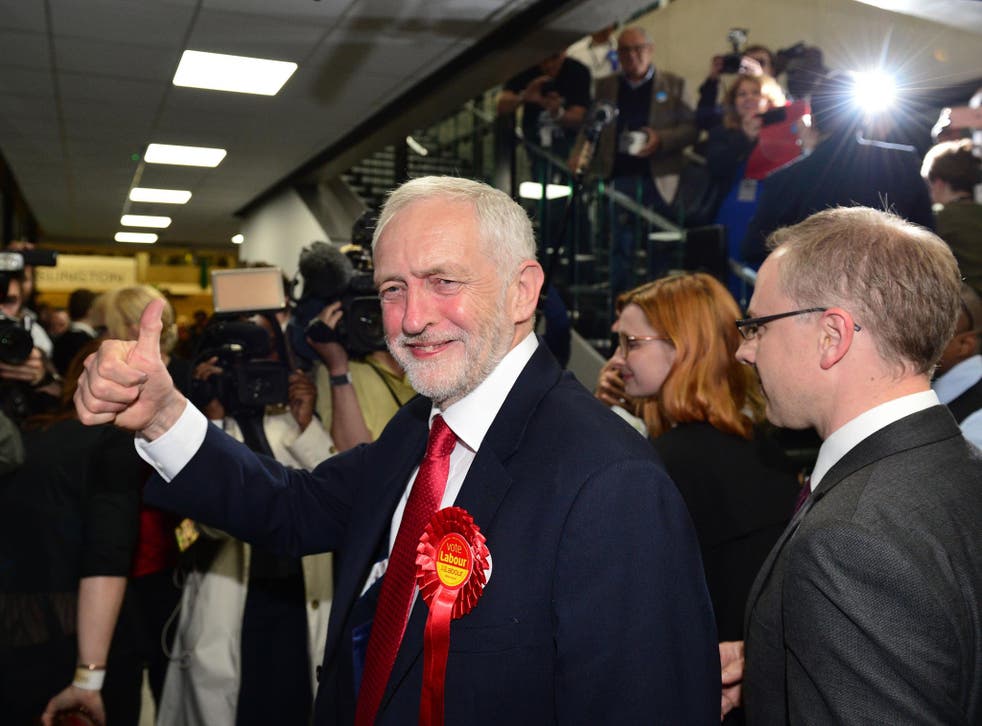 Labour has captured the constituency of Plymouth Sutton and Devonport, one of the most marginal in the country, from the Tories.
The seat, which was high on Jeremy Corbyn's target list, was held by the Conservatives with a majority of just 523.
However, Labour overturned that and won the seat by a comfortable margin of 6,002, winning 23,808 votes to the Tories' 17,806.
Conservative incumbent Oliver Colvile had been the area's MP since 2010 but will now be replaced by Luke Pollard, who was born in, and lives in, the city.
Voters in Plymouth Sutton and Devonport had earlier complained that they were being turned away from polling stations despite having their polling cards. Some were told they were not on the electoral register despite having registered.
One man, who has lived in the constituency for more than three decades and said he has voted at every general election, told the Plymouth Herald he had been told his name was not on the electoral register.
Anthony Prynn said the incident had left him "flaming" and said he had notified the council of the situation and was told to wait for a call back. "It is a joke," he said.
"I waited for two hours for a call back, and have phoned five times altogether, but I haven't heard anything," said Mr Prynn. "They will have to have a re-election."
UK Election Day 2017

Show all 38
The error followed a postal vote mix-up that left more than 1,500 people unable to vote when their postal voting packs went missing.
The Plymouth result was the sign of a disastrous showing for the Tories, who have lost seats to Labour across the UK. With over two-thirds of seats having declared their results, the Conservatives are forecast to be on course to win 316 seats to Labour's 265.
That would leave both parties short of a House of Commons majority. In such a scenario, Theresa May would be given the first opportunity to try to form a government because she is leader of the party with the most seats.
If she is unable to form a government, however, Jeremy Corbyn could find himself on the path to Number Ten - possibly by forming a coalition with the SNP, Liberal Democrats and Green Party.
Register for free to continue reading
Registration is a free and easy way to support our truly independent journalism
By registering, you will also enjoy limited access to Premium articles, exclusive newsletters, commenting, and virtual events with our leading journalists
Already have an account? sign in
Join our new commenting forum
Join thought-provoking conversations, follow other Independent readers and see their replies