PM risks 'cronyism' charge with peerage for donor
Jewellery tycoon Ranbir Singh Suri has given more than £300,000 to the Conservative Party since 2004
Chris Green
Friday 08 August 2014 00:48 Comments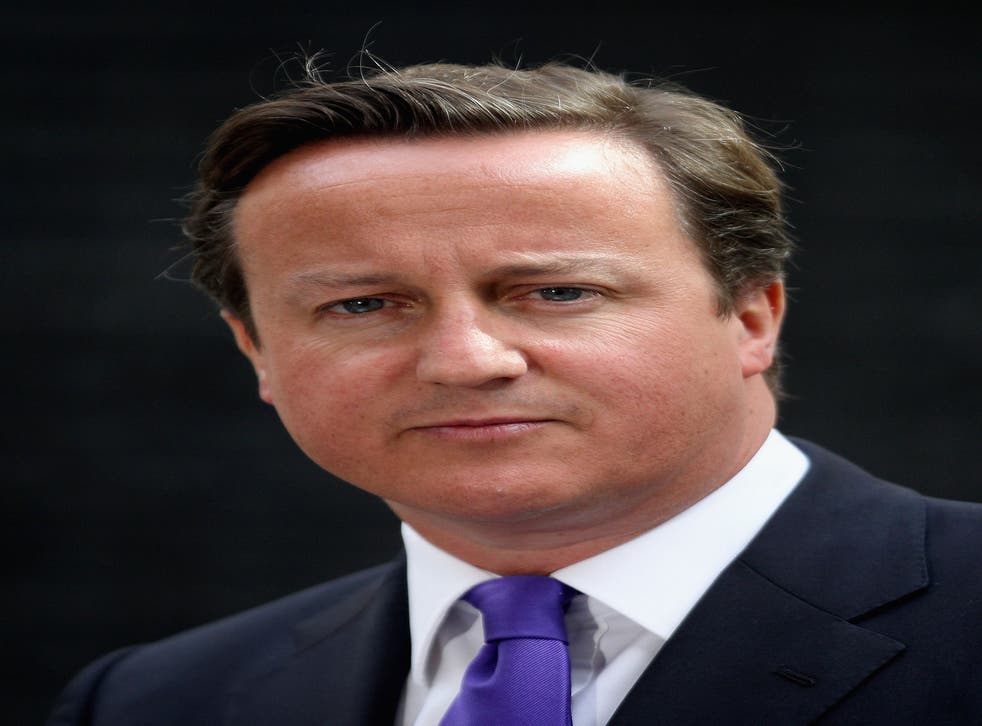 A jewellery tycoon who has donated more than £300,000 to the Conservative Party is to be handed a peerage by David Cameron, sparking accusations of cronyism.
Ranbir Singh Suri, one of Britain's richest Asians and the founder of Oceanic Jewellers, will become a Tory peer as part of the new House of Lords intake. An active member of the party for more than 30 years, he once described the Prime Minister as "delightful and a good leader".
The businessman has personally donated £129,380 to the Tory cause between August 2006 and October 2012, while his company gave £183,055 between May 2004 and November 2008, bringing the total amount donated to £312,435. The biggest single sum was the £35,650 he gave in November 2009. His generosity earned him membership of the Renaissance Forum, which gives people who have contributed more than £10,000 to the Conservative Party the chance of an audience with speakers such as George Osborne, William Hague and Eric Pickles.
Another major donor, Conservative co-treasurer Sir Michael Farmer, has also been reported to be on the list of peerages. He has given more than £2.3m to the Tories.
Mr Singh Suri's peerage was immediately condemned by Labour. One party source said: "Here we go again. David Cameron is stuffing the House of Lords with yet more of his donors and cronies."
However, Tory sources pointed out that the businessman was a leading figure in Britain's Sikh community, a prominent member of British Sikh Council and had been a magistrate for more than a decade. He built up his company into a successful international business since establishing it in 1976 and in 2009 his family's fortune was estimated at around £40m.
Paul Flynn, a Labour member of the Public Administration Select Committee, said: "Our legislature is being prostituted. It is contrary to all traditions of democracy. This is why we should reform the House of Lords.
"The Lords is overcrowded as it is, only two-thirds of them can get in. To persuade donors to give more money to the party by giving them a peerage is an abuse of the office of prime minister."
Around 20 fresh peerages will be announced on Friday, most of them selected by the Prime Minister and his deputy, Nick Clegg.
Other names expected to make the list are Karren Brady, the businesswoman and star of The Apprentice, and Sir Stuart Rose, the former boss of Marks & Spencer.
Mr Clegg is expected to nominate about six peers, including Chris Fox, the former Liberal Democrat chief executive. New Labour peers will include Michael Cashman, the former EastEnders actor, who has been a Euro MP for 15 years.
A Downing Street spokesman said: "We won't be confirming anything in advance. Any appointments would be made in the usual way and are subject to independent vetting and scrutiny by the House of Lords Appointment Commission."
Register for free to continue reading
Registration is a free and easy way to support our truly independent journalism
By registering, you will also enjoy limited access to Premium articles, exclusive newsletters, commenting, and virtual events with our leading journalists
Already have an account? sign in
Join our new commenting forum
Join thought-provoking conversations, follow other Independent readers and see their replies