PM's election guru Lynton Crosby triggers smoke alarm
Has his work for a tobacco giant had any influence over government policy?
Brian Brady
Saturday 13 July 2013 21:38 Comments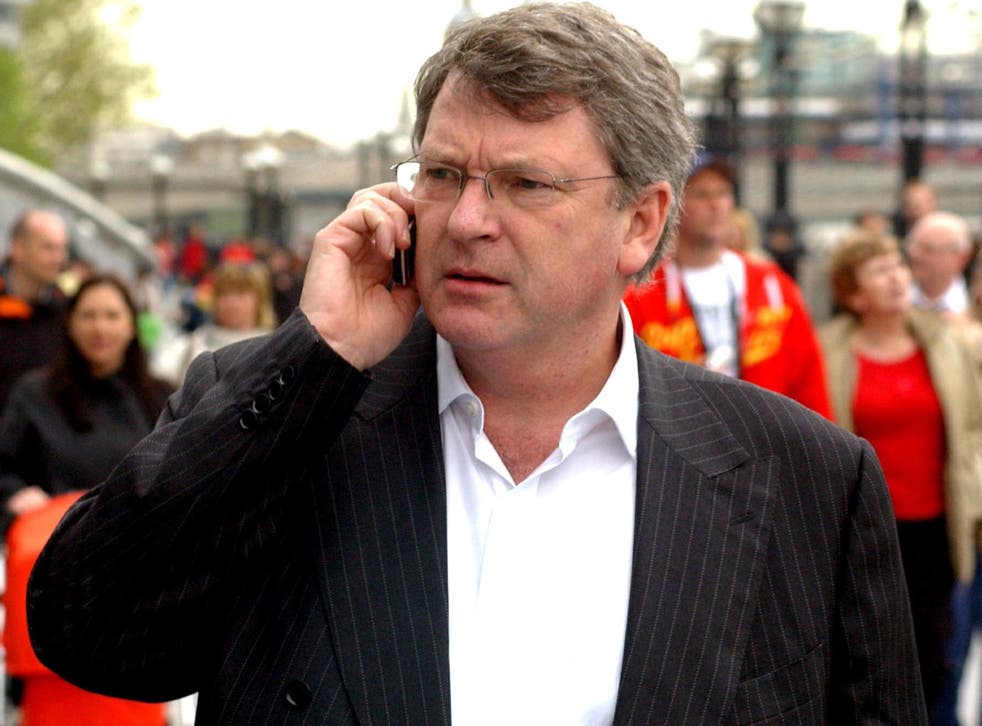 David Cameron was last night facing an investigation into potential conflicts of interest and breaches of ministerial rules after it emerged that a lobbying consultancy run by his election guru helped the world's biggest tobacco company head off plans to make cigarettes less attractive to young people.
Labour has written to the country's top civil servant demanding an inquiry into Lynton Crosby's role in the decision to shelve government plans to require tobacco products to be sold in plain packaging.
The Health Secretary, Jeremy Hunt, sparked outrage from doctors and health campaigners when he announced that ministers would not introduce the change in England until they had assessed the impact of a similar scheme introduced last year in Australia.
Critics highlighted the influence of Mr Crosby, whose company, CTF, has been advising Philip Morris Limited (PML) – whose brands include Marlboro – since November. PML's official response to the Department of Health (DH) consultation on the proposals was entitled "Standardised tobacco packaging will harm public health and cost UK taxpayers billions".
Mr Cameron has in the past denied having been "lobbied" by Mr Crosby. But the shadow Cabinet Office minister Jon Trickett has written to the Prime Minister and the Cabinet Secretary, Sir Jeremy Heywood, asking for answers over Mr Crosby's "influence on government policy".
He has challenged Mr Cameron to answer a series of questions, including whether he was aware that Mr Crosby was working for Philip Morris, whether they had discussed cigarette-packaging policy and whether it was appropriate for a key adviser "to have this apparent conflict of interests".
Mr Trickett also asked Sir Jeremy to investigate whether Mr Cameron had breached section 7.12 of the Ministerial Code, which states that: "Ministers should take care to ensure that they do not become associated with non-public organisations whose objectives may in any degree conflict with government policy and thus give rise to a conflict of interest."
Mr Trickett said: "The Prime Minister to date has failed to adequately answer questions about Lynton Crosby's role in the formation of government policy. The news that Mr Crosby has commercial interests in the UK, with a company that is set to benefit from the dropping of a policy previously supported by the Prime Minister, raises very serious questions indeed."
The former health secretary Andrew Lansley raised the prospect of plain packaging for cigarettes almost three years ago, warning that: "We have to treat smoking as a major public health issue. We have to reduce the extent to which young people start smoking."
The proposals were put out to a lengthy consultation that ended last summer. PML sponsored a campaign by small shopkeepers objecting to the scheme, and made its own submission to the consultation, declaring: "The standardised or plain packaging measure explored in this consultation is not evidence-based and will not be effective. In fact, the evidence shows that plain packaging will harm public health and have other serious debilitating consequences.
"As a premium-brand tobacco company, we oppose plain packaging because it will impair free competition, transform the industry into a low-price commodity business, and encourage the illicit trade to the detriment of the legal supply chain."
On Friday, the DoH quietly published the results of the consultation exercise, which showed that out of more than 2,400 responses from groups and individuals a majority supported the introduction of standardised packaging. Just over 40 per cent favoured no change.
Mr Hunt told MPs on Friday that the department had received "differing views" during the consultation. He added: "The Government has decided to wait until the emerging impact of the decision in Australia can be measured before we make a final decision on this policy."
The announcement was condemned by medical professionals and charities, with the British Lung Foundation's chief executive, Dr Penny Woods, describing the decision as "bewildering".
The Conservative backbench MP Sarah Wollaston, a GP, said: "RIP public health. A day of shame for this Government; the only winners: big tobacco, big alcohol and big undertakers. What a tragic waste of an opportunity … more lives ruined for political expediency."
A spokesman for the Prime Minister said he had been unaware that PML was a client of Mr Crosby's British company, but insisted that the adviser had never lobbied Mr Cameron on the issue.
A Conservative source said last night: "This is a ridiculous stunt by Labour. Lynton Crosby is not a government appointment, nor does he advise on government policy, so there is no question of the PM having broken the ministerial code."
Register for free to continue reading
Registration is a free and easy way to support our truly independent journalism
By registering, you will also enjoy limited access to Premium articles, exclusive newsletters, commenting, and virtual events with our leading journalists
Already have an account? sign in
Join our new commenting forum
Join thought-provoking conversations, follow other Independent readers and see their replies