'Too expensive' to delete millions of police mugshots of innocent people, minister claims
Up to 20m facial images are retained - six years after High Court ruling that the practice is unlawful because of the 'risk of stigmatisation'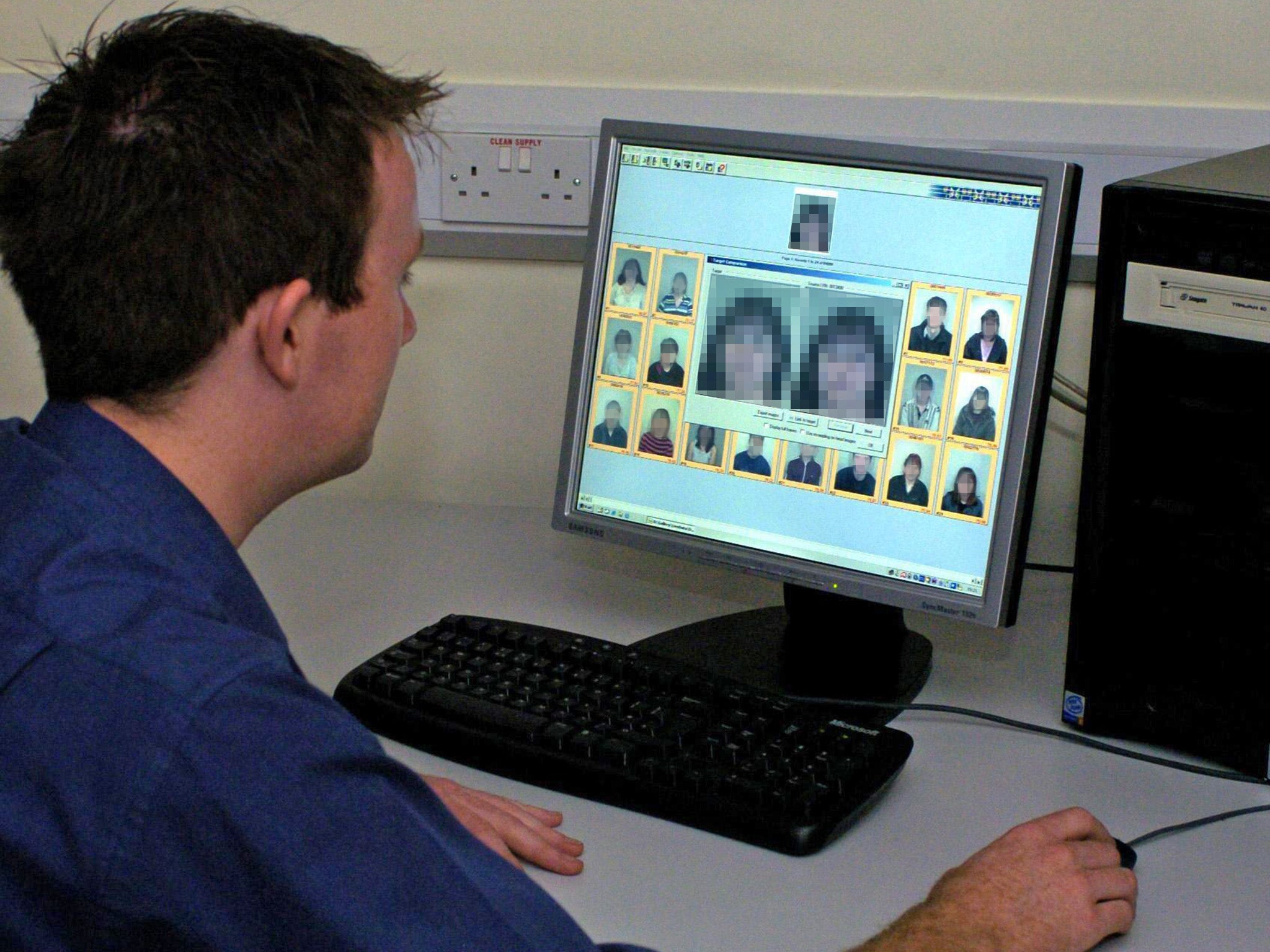 Millions of police mugshots of innocent people cannot be deleted because it would be too expensive, a government minister has claimed – despite a High Court ruling that the practice is unlawful.
The work would have to be "done manually" by local forces, making the costs "difficult to justify", a committee of MPs investigating the controversy has been told.
The Home Office has also admitted it has no idea how many people have successfully asked for their mugshots to be deleted – amid suspicions that the figure is very low.
The revelations were quickly attacked by Norman Lamb, the chairman of the science and technology committee, who has warned the mass retention of facial images raises "fundamental civil liberty issues".
They come just days after it was revealed the Home Office destroyed landing cards which could have helped Windrush arrivals prove their right to stay in the UK - allegedly to comply with data protection laws.
"Innocent people should rightly expect that images gathered of them in relation to a crime will be removed if they are not convicted," Mr Lamb, a Liberal Democrat, said.
"This is increasingly important as police forces step up the use of facial recognition at high profile events – including the Notting Hill Carnival for the past two years.
"It appears that the police are making-do with current systems and practices even if it results in images of innocent people being retained."
The Independent revealed in January that Mr Lamb's committee was poised to launch an inquiry after running out of a patience with the government's failure to act on the controversy.
It is six years since the High Court warned of the "risk of stigmatisation of those entitled to the presumption of innocence", adding that would be particularly harmful in the cases of children.
But the Home Office urged forces to carry on retaining the facial images, promising new laws would follow. At least 20m are stored – a staggering one third of the UK population.
Meanwhile, a "biometrics strategy" has been delayed for five years, prompting a watchdog's warning that the number of retained images would rocket, breaching "individual privacy".
Concern has grown about the database as police have developed the ability to capture images using cameras in public places, as well as of people arrested or questioned.
At the Notting Hill carnival, and other events, officers use facial recognition software to scan the faces of revellers, despite protests that it is unlawful and institutionally racist.
Baroness Williams, the Home Office minister responsible for biometrics, agreed to explain in writing why mass retention is continuing, after appearing before the committee.
Her letter, published today, states that mugshots are stored on the computer system of an arresting force before being transferred to the police national database (PND).
It meant the images had to be deleted manually by the local force – a "complex exercise" – unless a decision was taken to "upgrade all 43 local systems and the PND".
"Any weeding exercise will have significant costs and be difficult to justify given the off-setting reductions forces would be required to find in order to fund it," Baroness Williams wrote.
Last year, under pressure, ministers agreed that people not convicted of any offence could apply to the police to have their images deleted.
However, a Freedom of Information request in 2017 found few requests for custody image removals had been received - and that a third of those were rejected.
In her letter, the minister revealed the Home Office was scrambling to compile accurate figures from individual forces.
Mr Lamb vowed his committee would continue investigating, adding: "There is also an issue about whether some individuals even know that their image is on police databases in the first place."
Many DNA and fingerprint records have been deleted under legislation brought in by the Coalition government which promised to "roll back the database state".
Ministers have argued mugshots are "less intrusive", because people's faces are on public display any way - but the independent biometrics commissioner dismissed the claim.
Join our commenting forum
Join thought-provoking conversations, follow other Independent readers and see their replies