Police watchdog given new powers by Theresa May to root out corruption
A national 'blacklist' of officers struck off will be set up by the newly formed College of Policing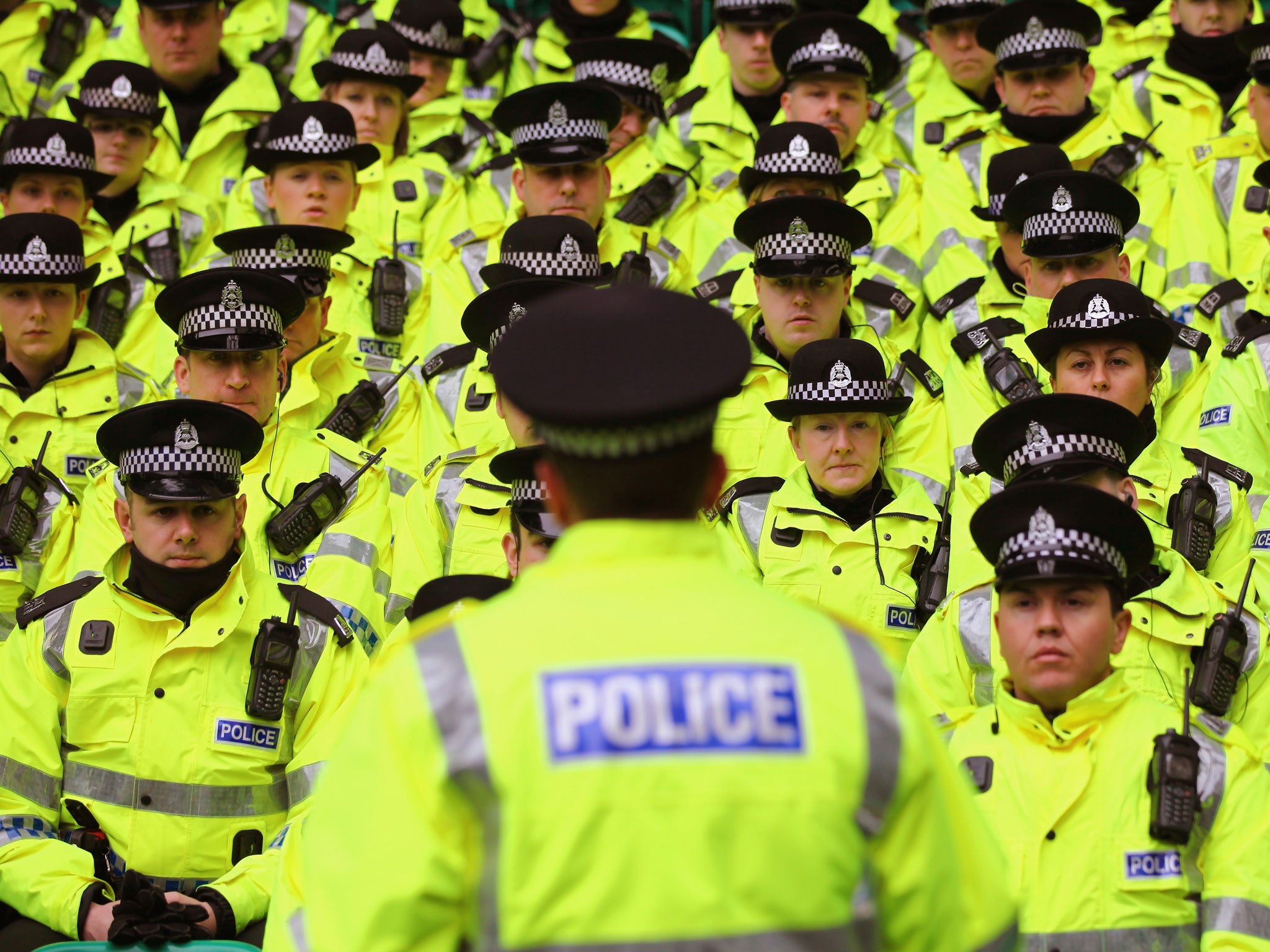 The work of the police watchdog is to expand dramatically in an effort to root out corruption within forces, the Home Secretary Theresa May announced today.
Her move follows a series of high-profile scandals, including the cover-up of the police role in the Hillsborough tragedy and claims that detectives shielded the young men who killed the black teenager Stephen Lawrence.
The move comes on the day officers from Operation Elveden, the Scotland Yard investigation into corrupt payments to public officials, made their 60th arrest.
Under Mrs May's plans, the Independent Police Complaints Commission (IPCC) will get the power to probe all serious complaints of corruption levelled at officers.
Police chiefs will also be forced to disclose their salary packages and all officers must reveal if they have second jobs, the Home Secretary told the Commons.
A national register of officers struck off for misconduct will also be set up by the newly formed College of Policing, while officers will no longer be able to avoid disciplinary action by resigning or retiring.
Police officers will also have to disclose contacts with journalists in line with Lord Justice Leveson's recommendations.
Mrs May said it was unacceptable the IPCC was only able to investigate 130 of the 2,100 "serious and sensitive" cases that were referred to it last year. The rest were returned to police standards units in individual forces.
She said: "Over the same period nearly one-third of all internally investigated complaints against the police were found to have been mishandled at appeal."
Mrs May said: "This country has the finest police officers in the world and the vast majority conduct themselves with the highest standards of integrity. But it is vital to ensure public confidence is not damaged when individual cases of corruption happen."
The shadow home secretary, Yvette Cooper, said the integrity reforms were welcome but "they don't go far enough".
She said: "Our duty in this house is to make sure police officers get the support they need, and have a proper framework of accountability to keep standards high. What she has announced today is welcome and responds to many of the concerns we have raised.
"But I urge her to look at them again because I remain concerned that they don't go far enough and they will not deliver what the police and the public need."
Join our commenting forum
Join thought-provoking conversations, follow other Independent readers and see their replies