Trident debate live: May 'wouldn't hesitate' to fire nuclear weapons
Follow all the latest updates here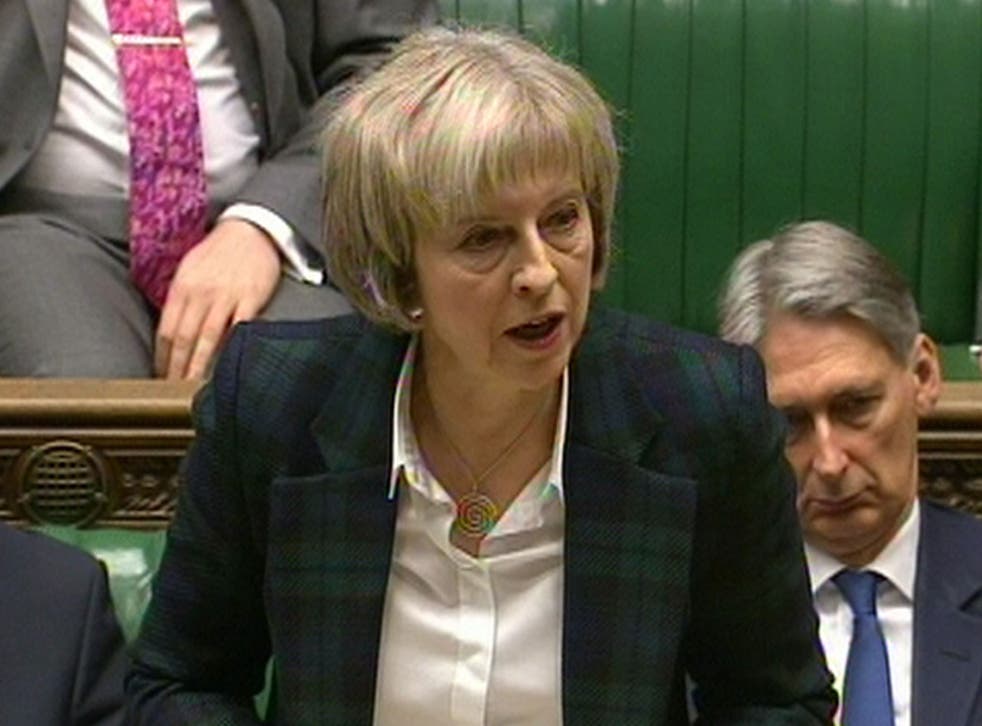 Theresa May has made her first appearance in the House of Commons at a debate about the future of the Trident nuclear weapons system.
The latest updates are:
New PM uses first speech to urge MPs to vote for Trident renewal
Jeremy Corbyn says 'none of us want nuclear weapons'
Labour will have free vote on issue when MPs vote after debate
SNP says Trident vote makes second independence vote more likely
MPs are debating and will vote on whether to renew the Trident nuclear weapons system this afternoon, in what will be Theresa May's first statement as Prime Minister.
The vote is almost certain to pass, with nearly all Conservatives backing the motion and The Labour Party divided on the issue.
Party leader Jeremy Corbyn, a veteran CND campaigner, opposes building another nuclear weapons system, but under pressure has given his party a free vote on the issue.
The Liberal Democrats support the principle of the UK's nuclear deterrent, but call for an end to continuous-at-sea capabilities, terming it "a step down the nuclear ladder" to save money.
The Scottish National Party opposes the renewal of Trident and has called for the vote to be delayed to allow for "proper scrutiny" of the process.
Green Party MP Caroline Lucas also opposes renewal. Writing for the Independent ahead of the debate, she emphasised that nuclear weapons had already been launched 13 times.
"It is my firm view, based on the best available evidence, that renewing Trident will not only fail to improve Britain's security, but in fact poses significant dangers to us," she wrote.
Opening the debate, Ms May will say: "We cannot abandon our ultimate safeguard out of misplaced idealism. That would be a reckless gamble."
"The nuclear threat has not gone away. If anything, it has increased."
Register for free to continue reading
Registration is a free and easy way to support our truly independent journalism
By registering, you will also enjoy limited access to Premium articles, exclusive newsletters, commenting, and virtual events with our leading journalists
Already have an account? sign in
Register for free to continue reading
Registration is a free and easy way to support our truly independent journalism
By registering, you will also enjoy limited access to Premium articles, exclusive newsletters, commenting, and virtual events with our leading journalists
Already have an account? sign in
Join our new commenting forum
Join thought-provoking conversations, follow other Independent readers and see their replies