General Election: Conservative lead over Labour cut to just one point, new poll finds
Survation poll puts two main parties virtually neck and neck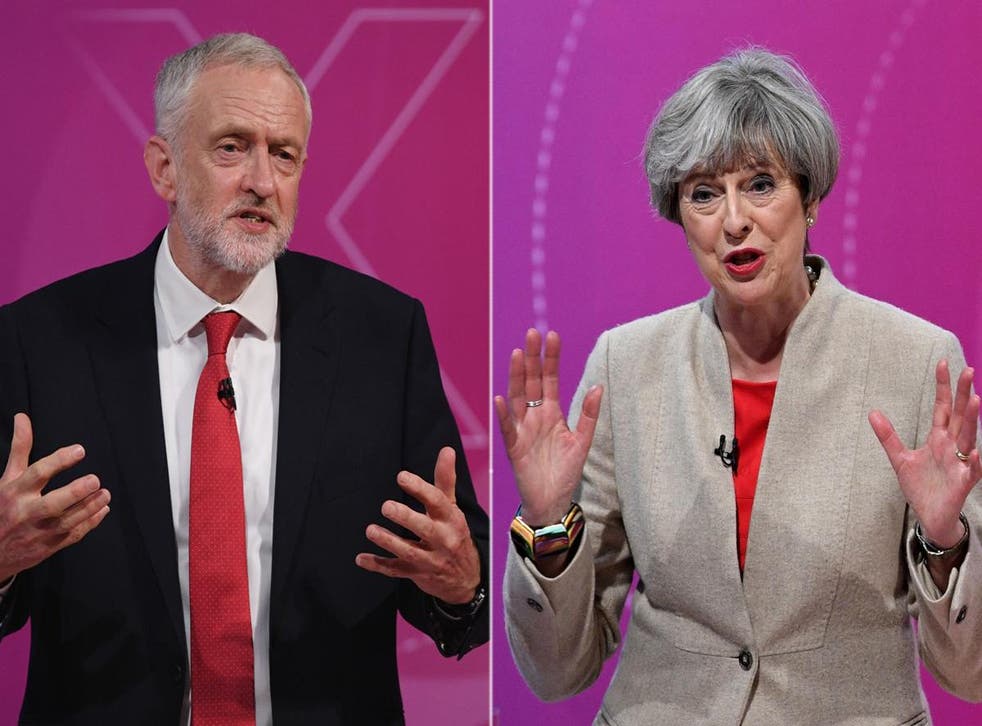 The Conservatives' lead over Labour has been cut to a single point, according to one new opinion poll, amid a range of different predictions by pollsters five days ahead of the General Election.
Survation for The Mail on Sunday put the two main parties virtually neck and neck, with the Tories on 40 per cent and Labour on 39 per cent.
With less than a week to polling day, the poll shows a six point fall in support for the Tories since their last poll two weeks ago, while Labour are up five points.
The Liberal Democrats are unchanged on eight per cent, while Ukip are up one on five per cent, according to the poll.
But the findings contrast sharply with a ComRes poll the same day, which suggest the Conservatives still have a healthy 12 point advantage over Labour.
ComRes has the Tories up one on 47 per cent and Labour also up one on 35 per cent, with the Lib Dems on eight per cent and Ukip on four per cent — both unchanged from last week.
Opinium for The Observer also has the Tories ahead, but with the gap between the two main parties narrowing to just six points, putting the Conservatives on 43 per cent - down two points on a week ago - while Labour is up two on 37 per cent.
Both Opinium and ComRes suggest a fall in Theresa May's personal approval rating. Opinium has it down from plus 11 per cent last week to plus six per cent, while Jeremy Corbyn's has held relatively steady on minus 12 per cent.
UK General Election 2017

Show all 47
ComRes has Ms May's personal rating turn negative for the first time since becoming Prime Minister last year at minus three per cent — a 12 point drop since they last tested it in February.
In contrast, Mr Corbyn's rating has risen by 18 points although he continues to lag well behind the Prime Minister on minus 15 per cent.
The latest YouGov prediction model meanwhile shows the Tories winning 308 seats and Labour 261, putting them on track to fall 18 seats short of a majority.
Join our new commenting forum
Join thought-provoking conversations, follow other Independent readers and see their replies