Pollster retracts claim YouGov 'banned' Corbyn poll because it was 'too good for Labour'
Chris Curtis says he now accepts YouGov's version of events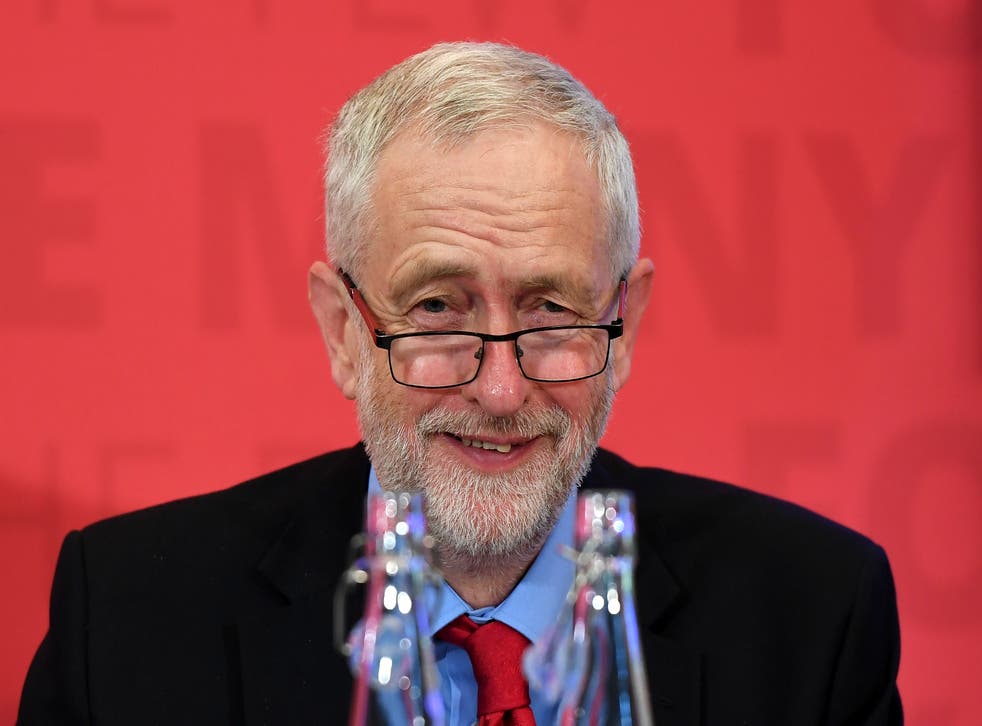 A senior pollster has been at the heart of a public spat with his former employer, YouGov. Chris Curtis initially claimed that YouGov bosses had suppressed publication of a poll during the 2017 election campaign because it was "too positive about Labour" – only to backtrack and apologise a day later.
Mr Curtis originally claimed a poll conducted after a key leadership debate showed Jeremy Corbyn had won "by a country mile" but that the pollster banned its release while under pressure from its Tory MP founder.
YouGov denied Mr Curtis's characterisation of events and said the poll was in fact pulled because it had "a skewed sample" – although Labour figures branded the claims "shocking" and said they raised questions about "the health of our democracy".
However, just 24 hours later, Mr Curtis recanted and said he now accepted "YouGov's position that in fact the results were pulled because of concerns other members of the team had about the methodology." He also apologised to YouGov for "any confusion caused".
In a post on social media on Wednesday Mr Curtis, who is now head of political polling at competitor Opinium said: "We did a fantastic debate poll in the hours following the debate that Corbyn took part in.
"The results were stark – Corbyn won by a country mile, and one in four Tory voters thought he was best.
"But despite having written the story and designed the charts, we were banned from releasing the story because it was too positive about Labour."
Mr Curtis said YouGov bosses had "panicked at the backlash" to earlier research correctly predicting a hung parliament – against all expectations.
He said Nadhim Zahawi, a Conservative MP who co-founded the company in the year 2000, telephoned YouGov's chief executive and "said he would call for his resignation if he was wrong".
Mr Curtis added: "It became pretty clear we would all be out of the job if we were wrong now." He clarified that Mr Zahawi had not "directly had a hand" in the decision on the individual poll, however.
The firm's polling methodology was also tweaked for the final poll before the election to increase the Tory lead "after pressure from high-ups and despite protests from those of us who thought it wasn't ok", he added.
But 24 hours later Mr Curtis had changed his mind. He said: "In a purely personal capacity, yesterday I tweeted about my time at YouGov, stating that YouGov banned us from publicising a 2017 poll which Jeremy Corbyn because it was too positive about Labour.
"While this was not my view at the time, I now accept YouGov's position that in fact the results were pulled because of concerns other members of the team had about the methodology.
"I also believe then, as I do now, that the methodology was acceptable and the survey was conducted to the highest standard. Just like YouGov, I would not be willing to put my name to any research that did not meet these standards.
"Also, as I later sought to make clear I did not intend to allege that Nadhim Zahawi played any role in this decision. I am happy to clarify the position and apologise to YouGov for any confusion caused."
Labour came from well behind the 2017 election to overturn Theresa May's majority and increase its vote share to 40 per cent.
YouGov's MRP model was the first survey to correctly predict this result, including down to some individual seats.
The company was founded by Mr Zahawi, who was later elected a Tory MP in 2010, and Stephan Shakespeare, a former Tory candidate from the 1997 election. Mr Zahawi currently does not hold a formal role with the company.
A spokesperson for YouGov told The Independent: "Chris Curtis's allegation that we suppressed a poll because the results were 'too positive about Labour' is incorrect.
"There was a poll run by Chris following the debate in Cambridge on 31st May 2017. When reviewed by others in the YouGov political team, it was clear that the sample of people who watched the debate significantly over-represented Labour voters from the previous election.
UK Election Day 2017

Show all 38
"We take our responsibilities as a research organisation seriously and we could not have published a poll from a skewed sample that favoured any party. No serious polling organisation would have published this.
"The idea that YouGov would suppress a poll that was 'too positive about Labour' is plainly wrong – as evidenced by the fact that in the 2017 election YouGov published an MRP model showing Labour doing significantly better compared to most other polling organisations."
Mr Zahawi, who is now education secretary, confirmed that he had spoken to YouGov's chief executive, but said his comments about dismissing the boss were made in jest.
"This was clearly a joke between two good friends, who had previously been business partners for several years," he said in a statement posted on social media.
"Stephan [Shakespeare] continues to be one of my closest friends and at no point since leaving YouGov in 2010 have I had any influence on the company. Suggesting otherwise is untrue."
On 9 June 2022 the sub-headline of this article was amended to remove any suggestion that Mr Zahawi's phone call was linked to the decision to pull the poll. The article was further amended on 10 June 2022 after Mr Curtis retracted his original claim.
Register for free to continue reading
Registration is a free and easy way to support our truly independent journalism
By registering, you will also enjoy limited access to Premium articles, exclusive newsletters, commenting, and virtual events with our leading journalists
Already have an account? sign in
Register for free to continue reading
Registration is a free and easy way to support our truly independent journalism
By registering, you will also enjoy limited access to Premium articles, exclusive newsletters, commenting, and virtual events with our leading journalists
Already have an account? sign in
Join our new commenting forum
Join thought-provoking conversations, follow other Independent readers and see their replies