Pollsters would be curbed by peer's new regulation Bill
As election looms, memory of YouGov Scottish referendum survey sparks talk over watchdog
Mark Leftly
Sunday 11 January 2015 01:00 Comments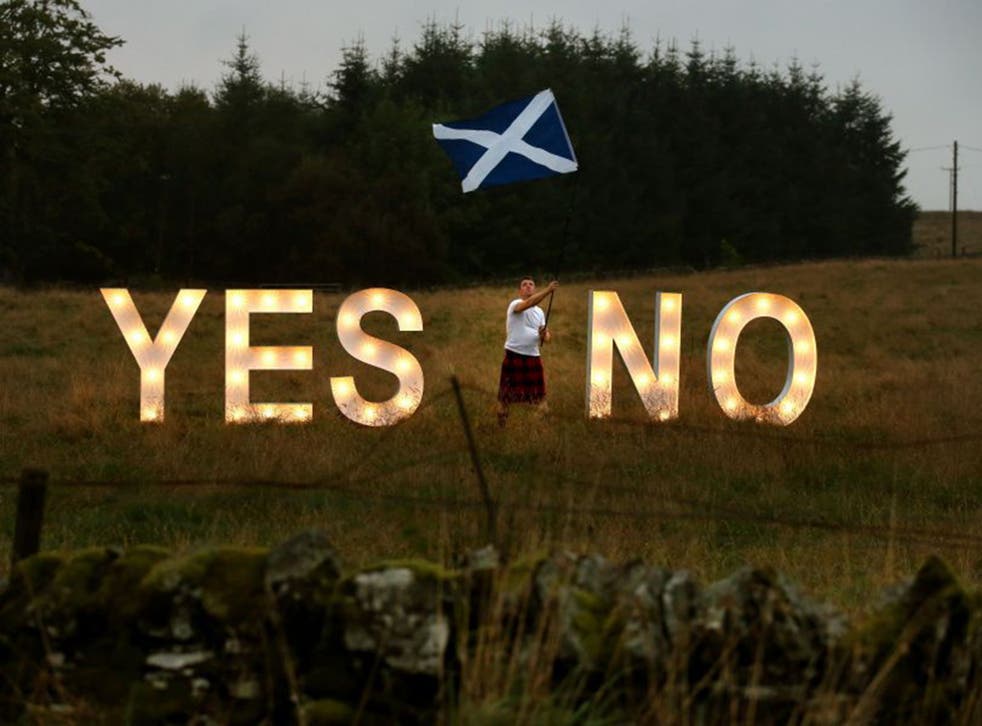 Political polling companies must be regulated to prevent potential manipulation of public opinion, according to a Bill to be introduced in the House of Lords this week.
Pollsters yesterday reacted furiously after learning that Lord Foulkes, a former Labour Scottish Office and international development minister, is proposing a law that would restrict the wording, sampling and timing of research.
The Labour peer says political opinion polling often "manipulates rather than records public opinion", and is worried too many polls are undertaken too quickly and without care at the behest of media organisations looking for snap results.
This echoes complaints that a YouGov poll before the Scottish referendum in September declared that a narrow majority planned to vote for independence, which sparked an over-reaction from party leaders. David Cameron, Nick Clegg and Ed Miliband agreed on a huge devolution of powers to the Scottish Parliament to ensure the independence campaign was defeated.
"The regulator would be a bit like OfCom [which oversees the broadcasting and postal industries]," said Lord Foulkes. "It would deal with the wording of questions, so they wouldn't be leading, and regulators would say when polls could be published."
The Political Opinion Polling Regulation Authority would be run by a board consisting of political parties, the media, and polling organisations nominated by the British Polling Council. The BPC is an association of opinion pollsters and advises on how research should be conducted.
YouGov president Peter Kellner said there had been nothing wrong with his organisation's referendum poll, pointing out that rival pollsters had statistically identical results in the following days, even though they used a different methodology.
"This bill clearly reflects the controversy following our famous referendum poll," said Mr Kellner. "The fact that politicians react to these polls, whether sensibly or in a panicky way, is their problem not mine. Lord Foulkes might ponder regulating how politicians react to opinion polls rather than us. Of course, that's ludicrous – but no more ludicrous than trying to regulate political opinion polls."
Survation chief executive Damian Lyons Lowe said that he was "not convinced" the proposals would be "workable", while ComRes chairman Andrew Hawkins argued that the bill was "acting on a problem that doesn't exist".
He said: "This is grotesquely disproportionate and is a spectacular example of regulatory overkill."
Register for free to continue reading
Registration is a free and easy way to support our truly independent journalism
By registering, you will also enjoy limited access to Premium articles, exclusive newsletters, commenting, and virtual events with our leading journalists
Already have an account? sign in
Join our new commenting forum
Join thought-provoking conversations, follow other Independent readers and see their replies