Poppers will not be banned despite legal highs crackdown, Government says
Party drug removed from list of substances due to be criminalised when the law comes into force next month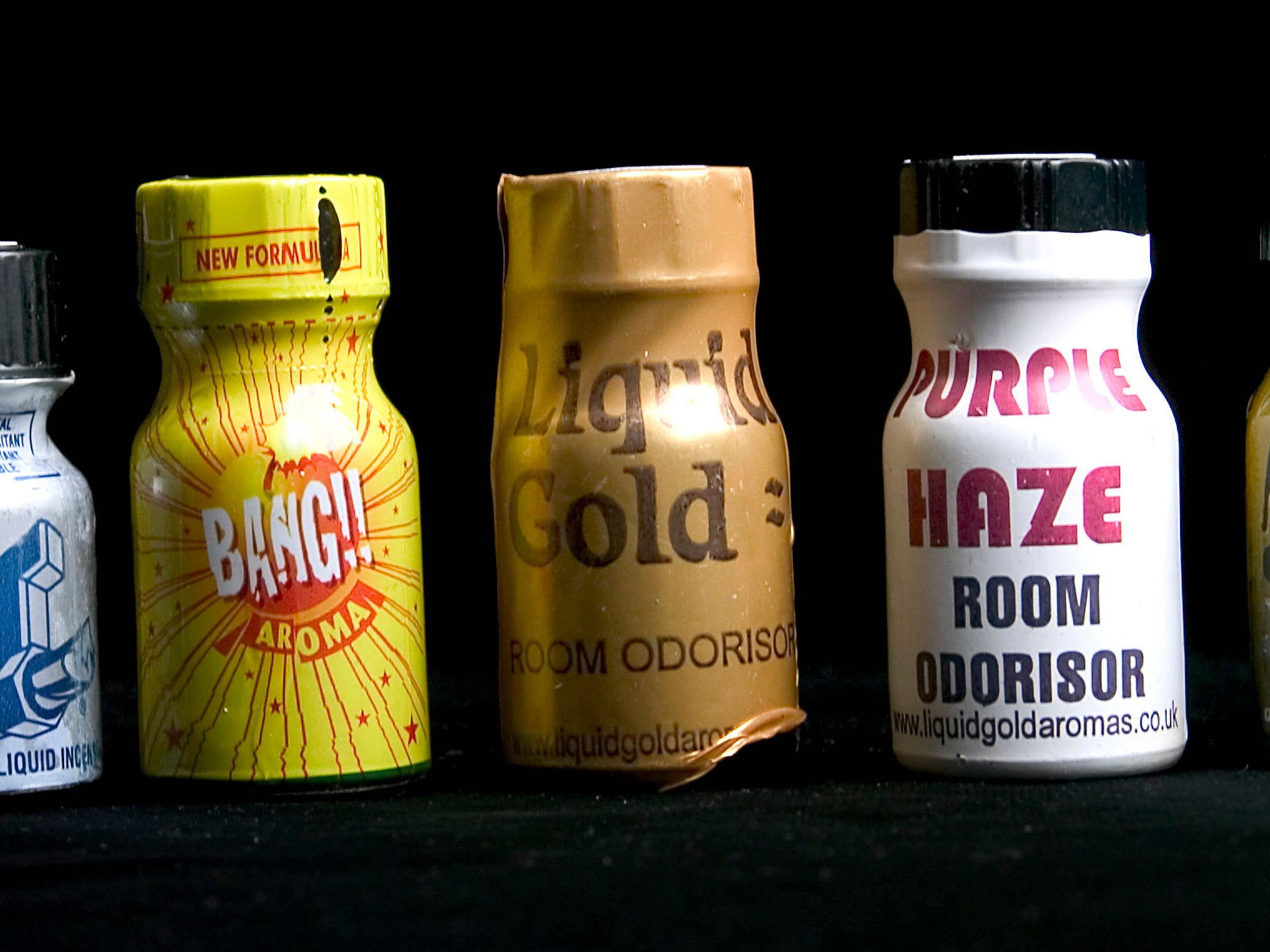 Poppers will not be banned in a crackdown on so-called legal highs, the Government has said.
Selling the party drug was originally earmarked for criminalisation under new laws which come into force next month.
But last week the Advisory Council on the Misuse of Drugs (ACMD) told the Home Office that, in its view, poppers do not fall within the scope of the current definition of a "psychoactive" substance in the legislation.
The body said its "consensus view is that a psychoactive substance has a direct action on the brain and that substances having peripheral effects, such as those caused by alkyl nitrites, do not directly stimulate or depress the central nervous system".
In a letter responding to the body today, minister Karen Bradley said: "Having given due consideration, the Government agrees with your advice and interpretation of the definition."
She added: "Our understanding is that this approach does not have any further implications for the operation of the Act and that other substances that the Act intends to cover are not affected.
"We remain confident that the psychoactivity of those substances can be established under the definition in the Act.
World's 10 deadliest street drugs
Show all 10
"We will ask law enforcement agencies to be guided by our agreement with your advice."
Poppers, the name given to a group of chemicals called alkyl nitrites, are popular among gay men. They are normally sniffed from a bottle, producing a short head-rush.
The Psychoactive Substances Act will bring in a blanket ban on the production, distribution, sale and supply of "designer drugs".
Sellers will face up to seven years in prison.
PA
Join our commenting forum
Join thought-provoking conversations, follow other Independent readers and see their replies