Popularity poll: Boris Johnson tops David Cameron – and his own party
Result puts the Tories on their lowest-ever rating for ComRes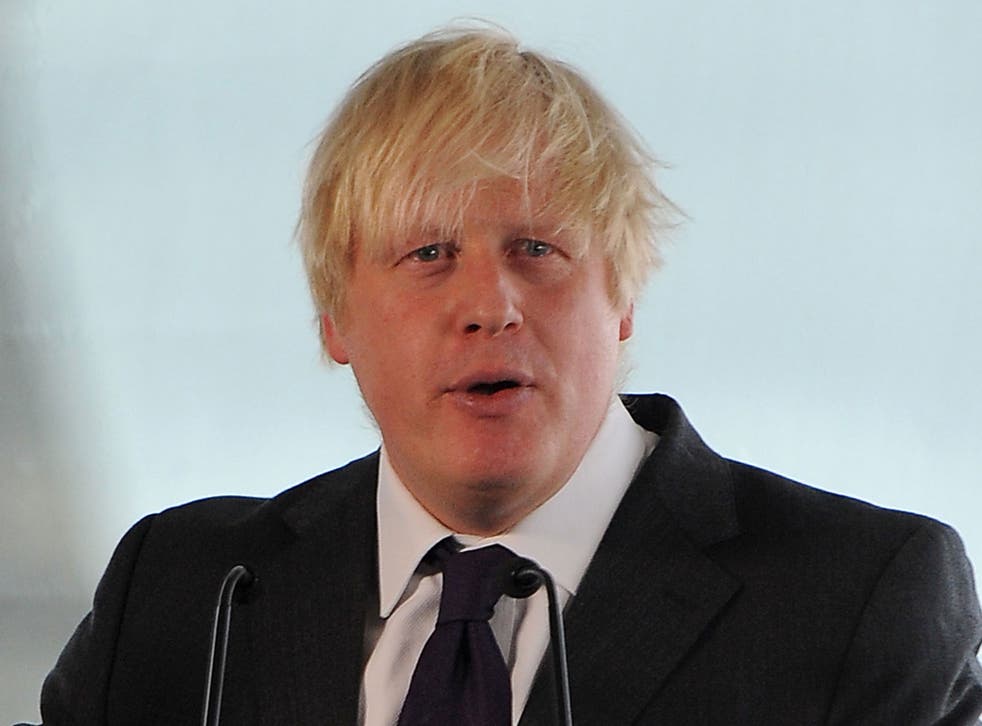 Boris Johnson's popularity is outstripping that of the Conservative Party and David Cameron, a poll for The Independent on Sunday reveals today.
In a survey which will fuel the rivalry between the Mayor of London and the Prime Minister, Mr Johnson enjoys a favourability rating of 44 per cent, compared with Mr Cameron's 23 per cent, the ComRes poll shows.
The poll also puts the Tories on their lowest-ever rating for ComRes, at 26 per cent, down three points from last month. Labour is unchanged on 35 per cent. Ukip remains on 19 and the Lib Dems are up two points at 10. In a general election, this would give Labour a 100-seat majority.
Mr Johnson's popularity is despite recent revelations about his private life, with just 27 per cent of people viewing him unfavourably. Perhaps surprisingly, women are less likely to be unfavourable towards him (24 per cent) than men (30 per cent). Seven out of 10 Tory voters and 51 per cent of Ukip voters are favourable towards the London Mayor. The survey will do little to dampen speculation about Mr Johnson's leadership ambitions. While he has promised to serve out his second mayoral term, ending in 2016, he has not ruled out going for a Westminster seat at the 2015 election, and allies say there would be nothing to stop him holding both posts. But if Mr Cameron lost the next election, triggering a leadership contest in mid-2015, it would be an extraordinary feat for Mr Johnson to campaign to be Conservative leader while seeing out his final year as mayor.
The poll shows Mr Cameron is no longer more popular than his party – the public are equally unfavourable to the PM and the Tory party (52 per cent), with the same proportion, 23 per cent, favourable to both.
The poll also shows that Ed Miliband is a drag on his party: just 20 per cent back the Labour leader, while 28 per cent are favourable towards the party.
Just 14 per cent are favourable towards George Osborne; 52 per cent are unfavourable.
Mr Cameron and his Chancellor are slightly ahead of Mr Miliband and Ed Balls, the Shadow Chancellor, on economic trust, at 25 per cent versus 20 per cent. Half the British public think Mr Cameron is wrong to say "we are making progress at getting our country into shape".
Join our new commenting forum
Join thought-provoking conversations, follow other Independent readers and see their replies