Post Office runs out of Irish passport forms following Brexit
'I've always been proud to be of Irish heritage but I never thought I'd have to rely on it for proper access to the EU'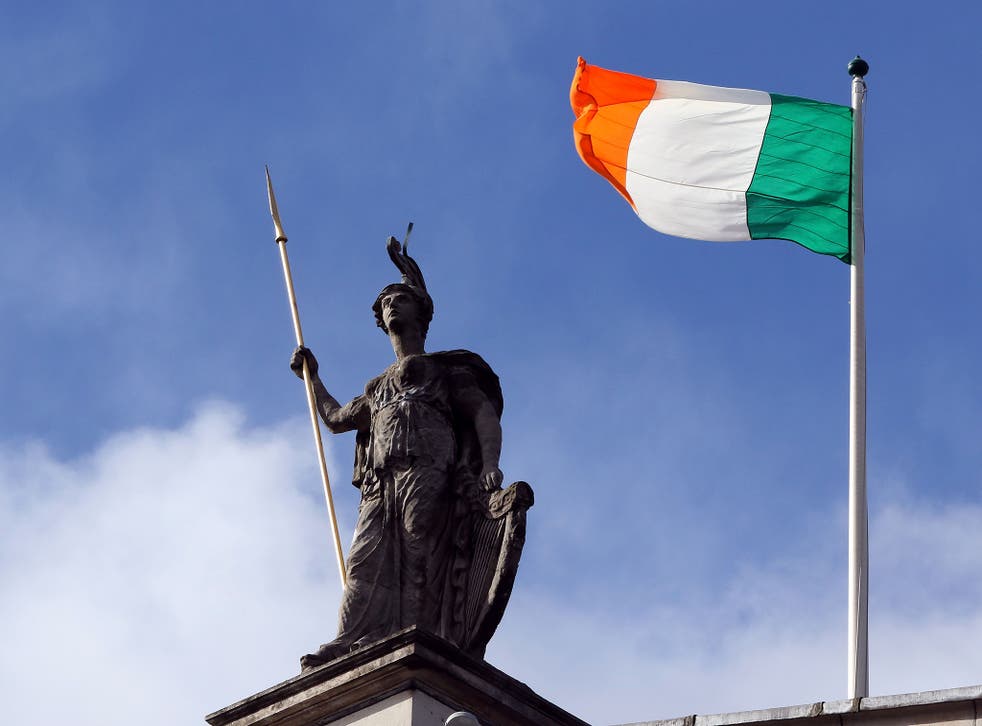 The Brexit vote has led to a surge in applications for Irish citizenship - with one Post Office in Belfast saying it is unable to cope with demand.
Twitter user Sarah posted a picture of an apology note in the central post office in Belfast, saying it had run out of Irish passport forms "due to increased demand".
Follow the latest live updates
The sign said: "We have an emergency order to meet the extra demand coming on Tuesday 28th June".
She later said her partner's father had picked up Irish passport application forms for the entire family in anticipation.
Anyone with a parent or grandparent born in either Northern Ireland or the Republic of Ireland has an automatic right to Irish citizenship.
Meanwhile, long queues have been forming outside the Irish Passport Offices in London and Dublin.
Speaking to The Irish Times outside the passport office in London, Jonathon Potts, said: "I don't want to lose my freedom to live and work in 28 different countries and hopefully my Irish grandma will help me."
Another person applying for citizenship, Mark Power, told the newspaper: "I've always been proud to be of Irish heritage but I never thought I'd have to rely on it for proper access to the EU.
"I'm incredibly grateful that I can, though. The lunatics have well and truly taken over the asylum here; nobody in London can believe it."
Brexit reactions – in pictures

Show all 10
The prospect of Britain voting to leave the EU has led to a surge in enquiries about Irish citizenship in recent months.
The Irish Department of Foreign Affairs said they had seen a 33 per cent rise in applications from people with an Irish grandparent and 11 per cent of people with an Irish parent back in March.
Register for free to continue reading
Registration is a free and easy way to support our truly independent journalism
By registering, you will also enjoy limited access to Premium articles, exclusive newsletters, commenting, and virtual events with our leading journalists
Already have an account? sign in
Register for free to continue reading
Registration is a free and easy way to support our truly independent journalism
By registering, you will also enjoy limited access to Premium articles, exclusive newsletters, commenting, and virtual events with our leading journalists
Already have an account? sign in
Join our new commenting forum
Join thought-provoking conversations, follow other Independent readers and see their replies