Poverty tsar Frank Field: white, working class need own citizenship ceremonies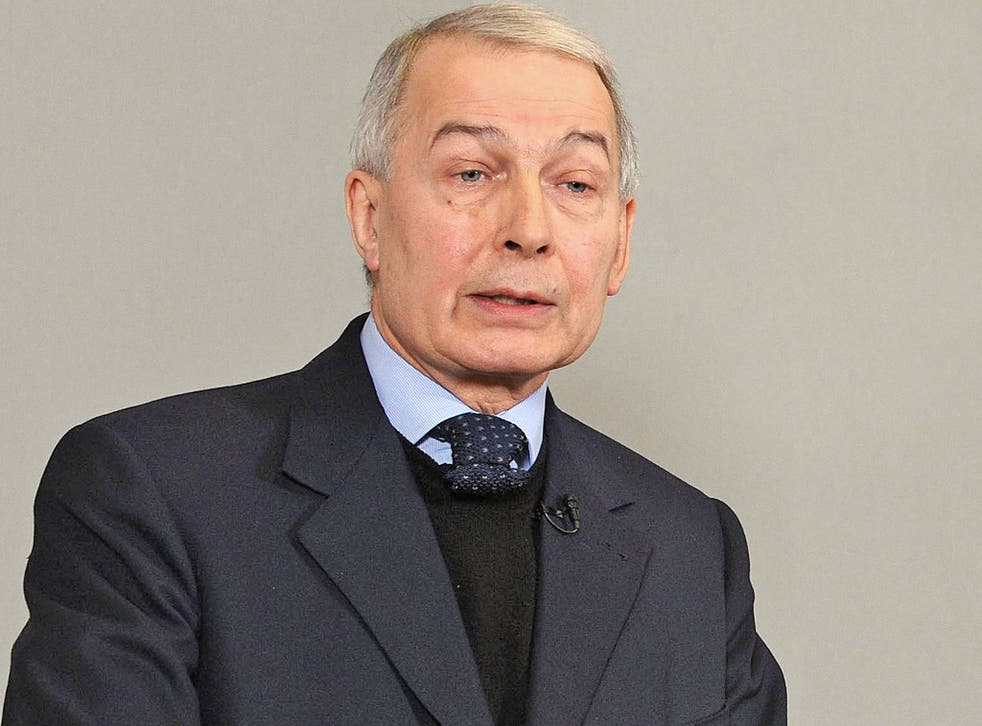 People from white, working-class backgrounds have become so disenfranchised and unsure of their identities that they should take citizenship ceremonies alongside immigrants arriving in the country, the government's poverty tsar, Frank Field, has said.
Speaking at a conference yesterday, the Labour MP for Birkenhead said that English society has "lost confidence in what it is" and needs to "relearn the rules" by which it used to live.
"There are dangers for that group which used to run the Labour Party, now is almost forgotten by it; the working class," he told an audience of academics yesterday.
There are growing concerns about the fate of white working classes as a result of immigration and the potential for some to seek solace in the far right. In March, Labour leader Ed Miliband pledged to limit the number of unskilled people able to enter Britain to protect unskilled jobs and apologised for the previous Labour government getting it "wrong" on immigration.
Mr Field added: "In my lifetime, we've moved from a Labour Party which was working class-dominated. Some trendy London middle class went along with it but [were] subjected, at least publicly, to the moral economy of the working class.
"We've moved to a stage where what was that minority is in a governing position, which imposes upon the working class its moral economy… there is a real crisis of representation."
He added: "I argue not to have these wonderful citizenship ceremonies just for people who want to come here, I think the poor working class in Birkenhead needs them. We need to relearn what these rules are because they are not taught by the intermediary organisations which [were] very strong."
Mr Field, who caused a stir when he accepted a place in David Cameron's government, was speaking at a symposium called "Diversity and the White Working Class: white flight, anti-immigration politics and integration" hosted by Birkbeck, University of London and the think-tank Demos.
Dr Rebecca Taylor, of Manchester University said that white working-class people have been put into two categories: the "chav" and the "beleaguered native". The former is defined as the "characterisation, indeed caricaturing, and writing off of sections of the population – often white, often living on council estates and nearly always poor".
She added the phrase "produces an image of a white working class that is socially undesirable and culturally inept. "And often, the 'chav' is set up as 'too white', failing to keep up with (post) modern Britain, implicitly in opposition to the culturally sophisticated multicultural savvy middle classes."
Dr Taylor said that the latter is seen as a "tribe in danger of extinction, one which needs protecting from new diversity". She added: "In 2006 [Margaret Hodge] caused an uproar when she commented that eight out of 10 white working-class voters in her constituency may be tempted to vote for the BNP because 'no one else is listening' to their concerns over unemployment, high house prices, and the housing of asylum seekers in the area."
And Dr Gareth Harris, of Birkbeck at the University of London, said that there is a strong link between the white working class and support for the far right. He said that, at the party's height, "the profile of a BNP voter was: male; middle-aged – between 35 and 49; of a low level of educational achievement; and working class.
"I am not trying to homogenise this beast of the white working-class vote there, they were more likely to be skilled and on the way to becoming home owners, not the most marginalised sectors… there is a relationship between support for the far right and being working class. But a lot of the opposition has also come from the working class," he said.
He added: "Support for the far right [is] not just a response to changes in the demographic makeup of the UK but strongly coupled with a profound sense of distrust of the mainstream political process. People are becoming more and more disengaged and I think this is very dangerous," he added.
Join our new commenting forum
Join thought-provoking conversations, follow other Independent readers and see their replies