Pregnant Equalities Minister Jo Swinson lets MPs off hook for leaving her standing
'Quite sexist' to say she had been incapable of standing during PMQs
Nigel Morris
Thursday 17 October 2013 19:44 Comments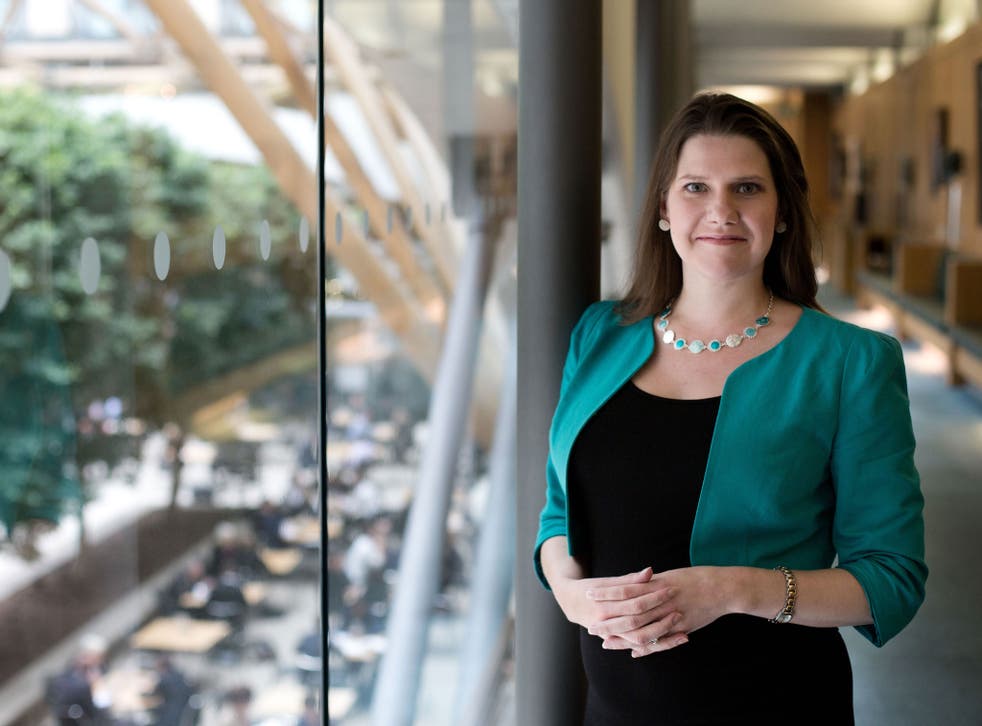 People should not necessarily give up their seats to heavily pregnant women, the Equalities Minister suggested today after she was left standing in the House of Commons.
A source close to the Liberal Democrat Jo Swinson, who is seven months pregnant, said it was "quite sexist" to say she had been incapable of standing during most of Prime Minister's Question Time.
But Downing Street distanced itself from the comments, insisting David Cameron would give up his seat to an expectant mother as it was the "decent thing" to do.
The controversy comes after Ms Swinson stood close to the entrance to the Commons after arriving late for the session and finding all the seats were filled.
The failure of any MP to give up a place on the green benches provoked widespread surprise.
But the source said: "The suggestion somehow that people should be outraged on her behalf is ridiculous. The idea that just because she is seven months pregnant she has lost all ability to stand on her two feet or fend for herself is quite sexist.
"She did not think it was an issue. If she had wanted to sit down, she would have asked to sit. She is quite capable of fulfilling her functions as a minister - including standing and walking - while she is pregnant. She is not somehow severely incapacitated."
The source added that Ms Swinson could not be seen by most MPs and was "perfectly happy" standing where she was.
The Prime Minister's spokesman said Mr Cameron would offer his seat to a pregnant woman and dismissed the suggestion that it would be a sexist gesture.
"Take the simple example of public transport," he said. "If you see someone who is in greater need of a seat than yourself, offering that seat is a good thing to do."
Mr Cameron would consider it a common courtesy to surrender his seat to a heavily pregnant woman, an elderly person or someone with several children, the spokesman explained.
Ms Swinson, who will be the first minister to become a mother since the Coalition was formed, is regarded as one of her party's highest-fliers and has tipped as a future Cabinet minister.
She served as parliamentary private secretary to party leader Nick Clegg before being appointed a minister last year in the Business Department headed by her Lib Dem colleague Vince Cable.
Ms Swinson said last month she would be leaving her ministerial red boxes behind in her office when she was on while on maternity leave.
"I am still very committed and enjoy my job and want to come back to continue doing that, but I think having a bit of time to do that early bonding is also really important," she told the Independent on Sunday.
Register for free to continue reading
Registration is a free and easy way to support our truly independent journalism
By registering, you will also enjoy limited access to Premium articles, exclusive newsletters, commenting, and virtual events with our leading journalists
Already have an account? sign in
Join our new commenting forum
Join thought-provoking conversations, follow other Independent readers and see their replies