Downing Street scrambles to explain why Donald Trump has spoken with nine world leaders – but not Theresa May
The Prime Minister hailed Britain and America's 'enduring and special relationship' - but has yet to speak with the President-elect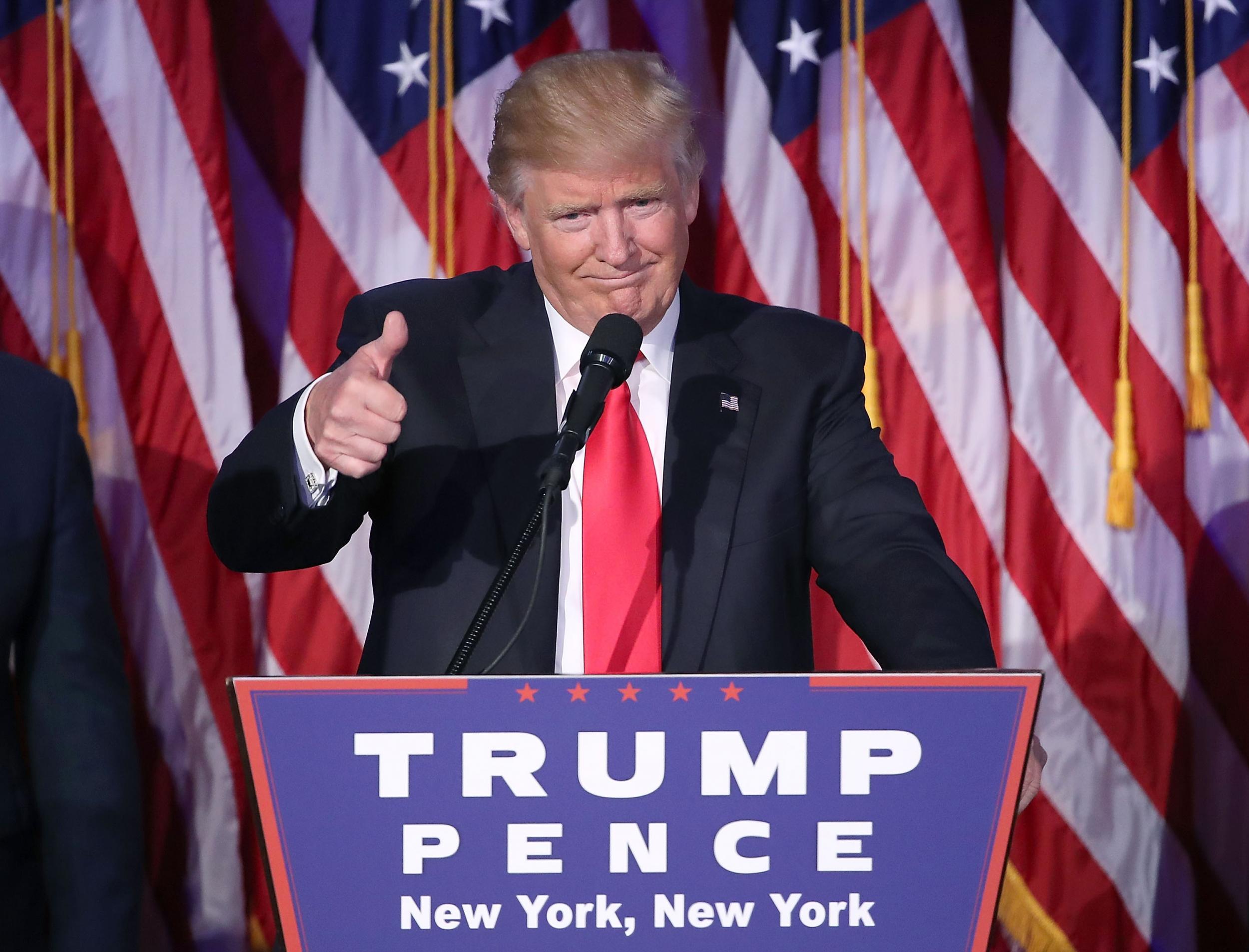 Donald Trump has spoken with nine world leaders but has yet to call Theresa May, throwing her claim of a 'special relationship' into tatters.
Downing Street is scrambling to explain why the President-elect has made time to speak with a string of presidents and prime ministers – but has yet to make contact with Britain's.
When she congratulated Mr Trump on his victory, Ms May spoke warmly of the two countries' "enduring and special relationship based on the values of freedom, democracy and enterprise".
Theresa May 'looks forward' to working with Donald Trump
But it has now emerged that Mr Trump has - in just 24 hours - spoken with the leaders of Egypt, Ireland, Mexico, Israel, Turkey, India, Japan, Australia and South Korea.
He has invited the Irish Taoiseach Enda Kenny to the White House for St Patrick's Day next year, after a ten-minute conversation.
And, in a 20-minute chat, he arranged to meet Shinzo Abe, the Japanese Prime Minister next week, before an Asia-Pacific Economic Cooperation (APEC) summit.
A No.10 spokesman was unable to say whether a phone call is scheduled to enable Ms May to speak with Mr Trump.
Chancellor Philip Hammond this afternoon tried to dismiss the apparent snub, telling journalists that Britain has no "urgent business" to discuss with President Trump.
Meanwhile, the Trump camp has said it has "no immediate plans" to travel to Britain or Europe ahead of his January inauguration.
World reaction to President Trump: In pictures
Show all 29
The American and British leaders will meet at the next G7 summit, in May next year, and Ms May hopes to be invited to Washington before then, to discuss a possible post-Brexit trade deal.
On the issue of a telephone call, the No.10 spokesman said: "The call will be scheduled for the earliest opportunity."
Tim Farron, the Liberal Democrat leader, tweeted: "Trump yet to call May, but has called Egypt Ireland Mexico Israel Turkey India Japan & Australia...almost like we are 'back of the queue'."
Mr Trump – who recently bought a golf course in Ireland reportedly worth £12.4m - quickly found time to speak with Mr Kenny and invite him to America.
The tradition of a get-together with the Taoisigh on St Patrick's Day would continue "in the spirit of the strong ties between the two countries", Mr Trump said.
Mr Kenny said: "I had a very good conversation with the president elect.
"He understands Ireland very well, he was complimentary about the decisions made about the economy here. He is looking forward to doing business with Ireland."
Mr Trump also pledged his commitment to defend South Korea, during a phone call with its president Park Geun-hye, a news agency in the country said.
And Turkish President Tayyib Erdogan wasted no time in congratulating the President-elect and discussing "the future of his country's relationship with the US", Ankara said.
Malcolm Turnbull, Australia's Prime Minister, and Mr Trump spoke for 15 minutes on the telephone, covering trade, regional security and the fight against Islamic State.
A statement from the Egyptian presidency said Abdel Fattah al-Sissi was the first world leader to have a conversation, which focussed on how to "foster closer diplomatic ties".
In the hours after the result, Germany's Angela Merkel and France's Francois Hollande offered Mr Trump only cautious support - warning that his win ushered in a "'period of uncertainty".
But Ms May ducked questions about past criticisms of his stance on Muslims, saying: "Britain and the United States have an enduring and special relationship based on the values of freedom, democracy and enterprise.
"We are, and will remain, strong and close partners on trade, security and defence."
Join our commenting forum
Join thought-provoking conversations, follow other Independent readers and see their replies