Pressure builds for investigation into London arms trade fair after judge sees evidence of illegal weapons sales
The Government defended its approach to dealing with the biannual DSEI arms fair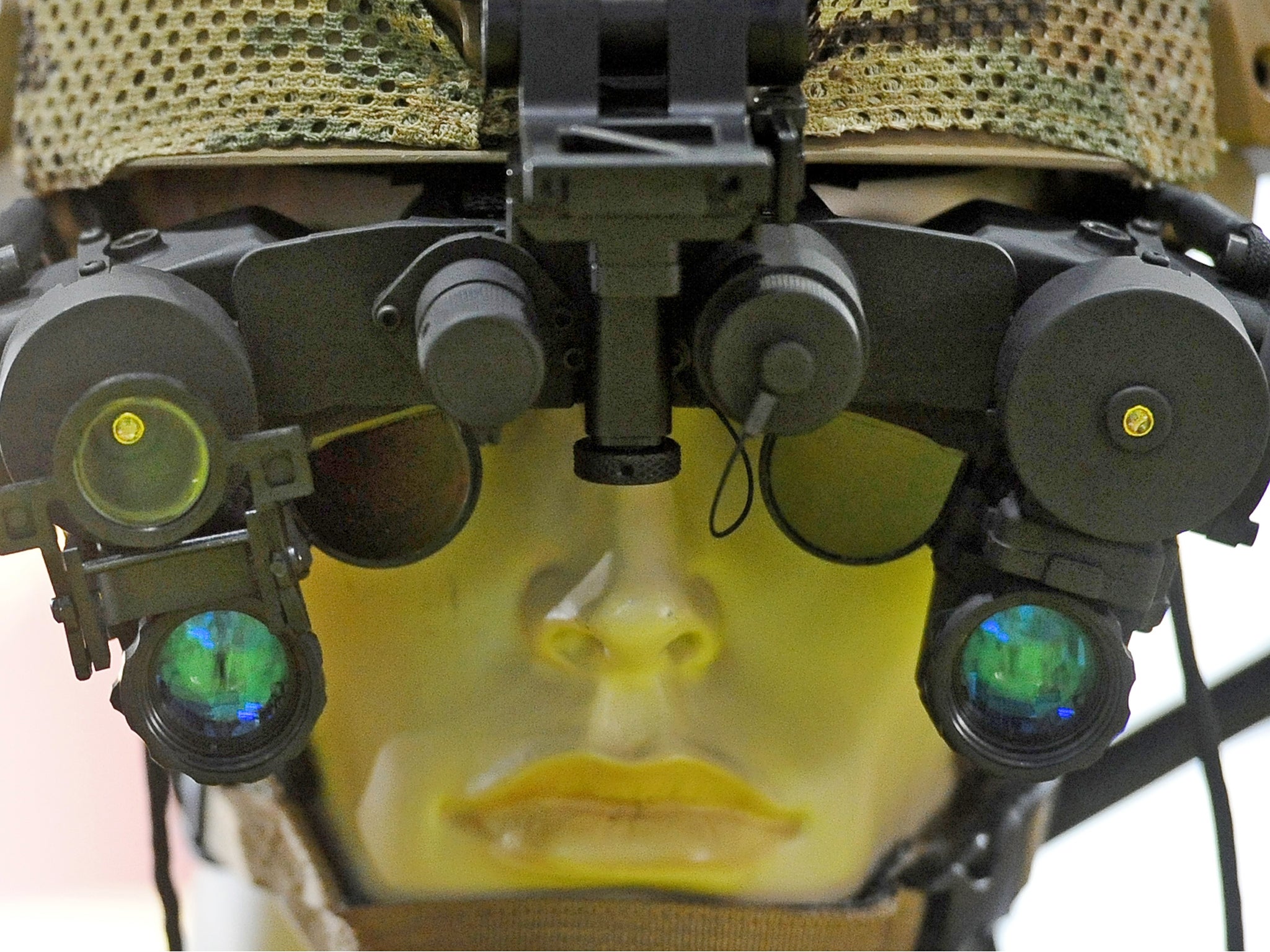 Anti-arms trade campaigners have put pressure on the Government to act after officials' business-as-usual response to a court ruling warning that illegal arms could be changing hands at at London arms fair.
Yesterday a judge ruled that there was "compelling" evidence to suggest unlawful activity was occurring at the bi-annual DSEI gathering that takes place in London's docklands.
Acquitting eight protesters who had blocked a highway with the aim of shutting down the event, Stratford Magistrates Court heard that "clear" evidence of wrongdoing that was "not appropriately investigated by the authorities".
Asked by the Independent whether an investigation would be launched into activity at DSEI, officials at the business department, which regulates arms control, gave no indication that one would go ahead.
The Metropolitan Police, which has jurisdiction over the area and polices the event, meanwhile said it was still considering the judgment.
"We are always being told how rigorous and robust the government's arms export criteria is, but this judgement makes clear that nothing could be further from the truth," said Andrew Smith from Campaign Against the Arms Trade.
"Despite the Government's rhetoric about supporting human rights, the UK routinely arms some of the most oppressive regimes in the world, and events like DSEI are crucial to that."
"The judgement was very clear and its findings must be followed-up and investigated. It would not be the first time that the law has been broken at DSEI. It is the arms dealers and weapons fairs that needs to be stopped, not peaceful protesters."
All arms exports from the UK must be explicitly signed off by the Government under a licencing system.
But ministers have continued to allow the sale of munitions to Saudi Arabia despite credible allegations of war crimes being committing in the course of the country's campaign in Yemen.
The court also heard how British munitions played a role in internal repression of protest in Bahrain and of Turkey's Kurdish minority group.
Asked whether a Government probe into the event would take place, a spokesperson for the Department of Business, Innovation, and Skills told the Independent: "BIS worked with Clarion in advance of this exhibition to agree a Memorandum of Understanding setting out Clarion's roles and responsibilities, as well as those of exhibitor companies, regarding UK export control legislation.
"We helped Clarion to ensure goods and literature that breached export controls were not displayed by exhibitors. HMRC, which is responsible for enforcing export controls, maintained a presence at the exhibition.
"The Government takes its responsibilities very seriously and operates one of the most robust and transparent arms export control regimes in the world. A licence for military or dual use exports will only be granted if the proposed exports meet the strict conditions of the Consolidated EU and National Arms Export Licensing Criteria."
A spokesperson for the Metropolitan Police said: "The Metropolitan Police Service are considering the judgment, and will discuss it with the Crown Prosecution Service."
A spokesperson for DSEI said yesterday that it complied with all relevant arms control regulations in 2015, that it allowed government agencies full access to its premises, and that it was constantly tightening its compliance procedures.
"All our exhibitors are contractually bound to ensure that they exhibit at DSEI in a manner which is compliant with all relevant arms control legislation. We are explicitly clear that any exhibitors or individuals found to be in breach of compliance regulations at DSEI will be immediately ejected," a spokesperson said.
DSEI is held every two years in London's docklands and facilitates deals between arms buyers and sellers. In 2015 it was attended by 34,000 delegates and 1,600 suppliers from 54 countries.
Attendees included "top level international military staff, major procurement officials, and the entire industry supply chain, from large prime contractors to supplying companies", according to its website.
Join our commenting forum
Join thought-provoking conversations, follow other Independent readers and see their replies