Pride in London 2015: Activists want 'homophobic' Ukip banned from LGBT parade
The party had been granted an official place to march at this year's event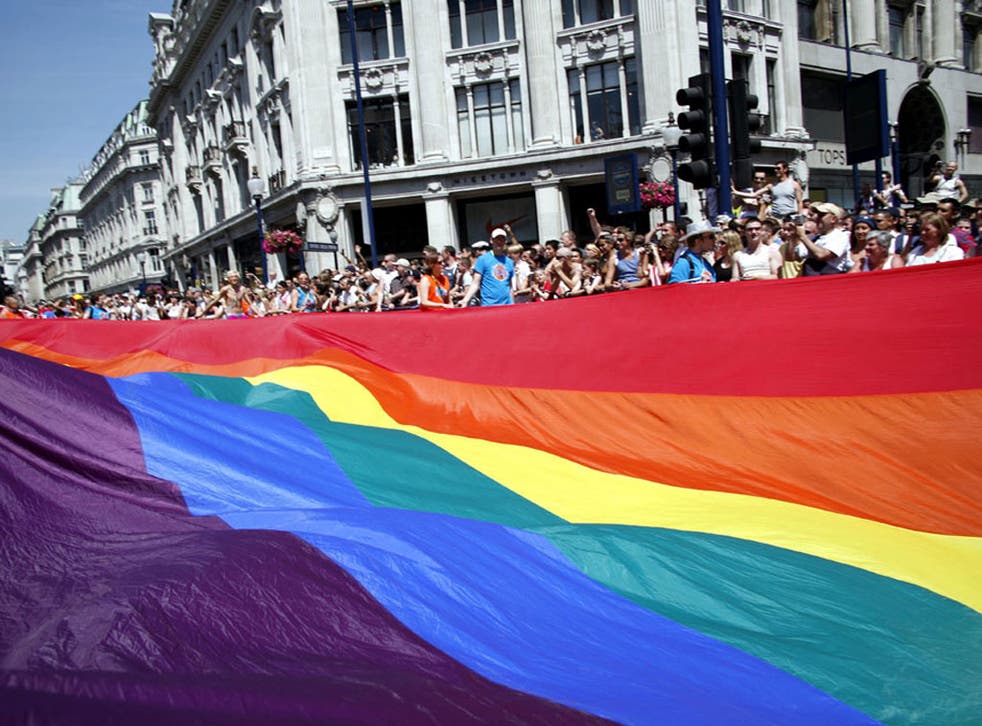 Organisers of London Pride are reconsidering their invitation to Ukip to participate in the LGBT parade after gay rights campaigners accused the party of being "inherently homophobic".
The UK Independence Party was granted an official place to march in the annual parade LGBT parade for the first time earlier this week.
But the announcement was not welcomed by some activists and Pride participants, who presented a 1,600-name petition seeking to stop Ukip being represented on the march at the end of the month.
The petition said: "Nigel Farage, leader of Ukip, clearly does not support the values of acceptance that Pride promotes, and Ukip is an inherently homophobic, transphobic, xenophobic, racist and misogynistic political party."
Petitioners have threatened sit-ins or other direct action to disrupt the parade if Ukip takes part and the organisers are discussing the issue with the sponsors, PinkNews reported.
Veteran gay and human rights campaigner Peter Tatchell said that Ukip should not be allowed to participate because the party campaigned against same-sex marriage and did not to address LGBT rights in its manifesto.
Campaigners also argued that Mr Farage had singled out people with HIV when he criticised so-called "health tourism" during the general election campaign.
In pictures: Pride in London parade 2014

Show all 9
Pride in London has previously banned other right-wing parties, including the BNP and EDL, from participating in the annual celebration of Lesbian, Gay, Bisexual and Transgender rights.
In Ukip's first application to Pride, the party said: "Ukip is at its heart a libertarian party that believes in freedom from the state, a party that believes in respect and not hate. It is also a party that is not shy to discuss sensitive issues, such as immigration and health tourism."
In February, the chairman of Ukip's official LGBT group, Tom Booker, resigned from the party because he disagreed with its attitudes towards LGBT rights.
Register for free to continue reading
Registration is a free and easy way to support our truly independent journalism
By registering, you will also enjoy limited access to Premium articles, exclusive newsletters, commenting, and virtual events with our leading journalists
Already have an account? sign in
Register for free to continue reading
Registration is a free and easy way to support our truly independent journalism
By registering, you will also enjoy limited access to Premium articles, exclusive newsletters, commenting, and virtual events with our leading journalists
Already have an account? sign in
Join our new commenting forum
Join thought-provoking conversations, follow other Independent readers and see their replies