Prime Minister's Questions: David Cameron avoids them and asks his own instead
The first PMQs since the general election was a noisy affair, with some notable absentees
Andy McSmith
Thursday 04 June 2015 01:22 Comments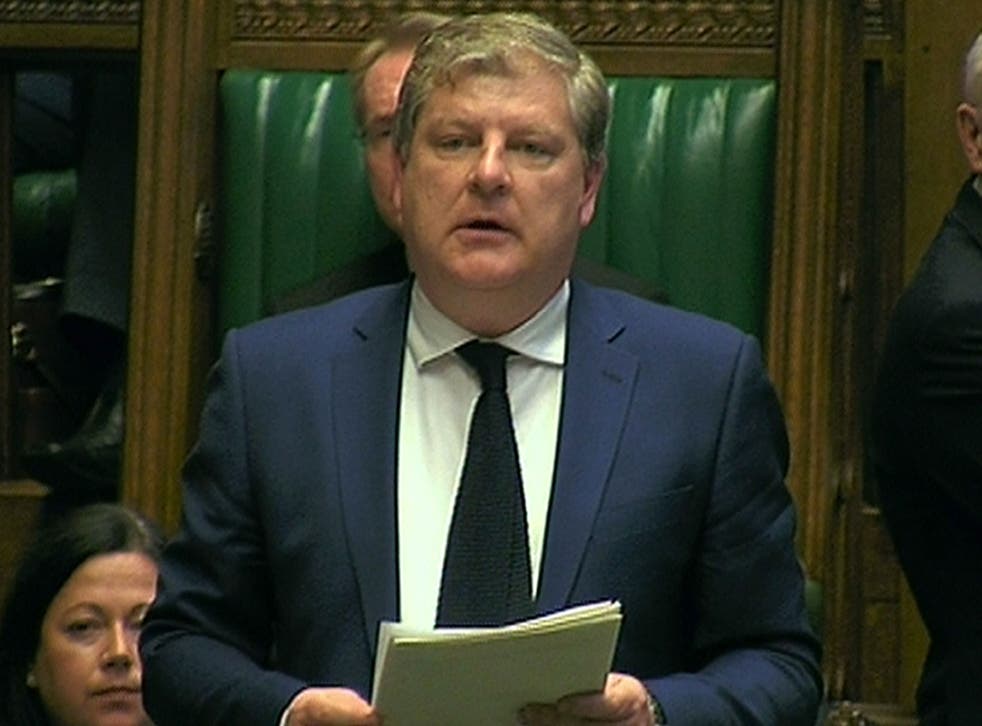 Flashman is back. Back in a position he must have wondered whether he would ever occupy again.
Behind him was a triumphal, cheering, jeering, phalanx of MPs: in front, angry, shouty Labour MPs and bemused Scottish nationalists who must have wondering if this was why they came south from the lands of their forebears. Flush with victory in this first Prime Minister's Questions since the general election, David Cameron gave no quarter.
A subdued Harriet Harman, interim Labour leader, tried to have an exchange about housing and welfare. Her beefs were that the percentage of people owning their own homes has fallen during Cameron's premiership, while the number of council homes sold off is 10 times the number of new ones built to replace them.
Cameron's response was his usual one. He ignored the questions and retaliated with one of his own, about giving housing association tenants the right to buy their homes.
"Will you confirm that you support the extension of the right to buy to housing associations? Will you support that approach?" And when no immediate answer was forthcoming, he cried: "There we are. There we have it."
Later he returned to the attack: "Let us be clear – absolutely no answer from the Labour Party about housing association tenants… We say housing association tenants get the right to buy. What do you say?" Had he listened, he might have heard Harman give what was a conditional answer. "We support more people owning their own homes," she said. But it was not easy to hear what she was saying above the braying tumult.
Where the Prime Minister was fired up by all this noise, Harman seemed overwhelmed. She tripped over her words and struggled to make herself clear. "You spent the last five years saying everything that was wrong was because of the previous Prime Minister: you can't keep doing that," she protested.
Oh yes, he can. "We are still clearing up the mess your government left behind," he said with a triumphant air.
Seeking to energise his right-wing further, Cameron also raised the prospect of leading Britain out of the European Convention on Human Rights if that was required to deport foreign criminals. "I rule out absolutely nothing in getting that done," he said.
This PMQs was also the first in the history of the Liberal Democrat party during which they have sat on the opposition benches without any of them being called upon to contribute. Nick Clegg was three rows back, sitting impassively. His only movements were to wave and give the thumbs up sign to Charles Kennedy's young son, Donald, sitting with his mother up on the visitor's benches.
He was at least there, unlike Boris Johnson, at the mention of whom Labour MPs shouted "Where is he? Where is he?" Cameron retorted: "Well, he's running London." No one asked what that other absentee, Ed Miliband, was doing.
The privilege of asking two questions as leader of the third party was exercised by the SNP's Angus Robertson, from the far end of the front bench. The Nats appear to have given up their battle to take Dennis Skinner's prime seat.
There was another dose of Flashman when a new Labour MP, Cat Smith, who took Lancaster and Fleetwood off the Tories, asked Cameron when he expected the UK to regain its triple A credit rating. Wow! A woman had asked a question about economics! That set off an orgy of ironic, patronising praise. "I would say to you, there is a leadership election on, throw your hat in the ring. In that one question you have made more sense than all of them put together – go for it!" Cameron replied.
And, of course, he did not answer the question.
Register for free to continue reading
Registration is a free and easy way to support our truly independent journalism
By registering, you will also enjoy limited access to Premium articles, exclusive newsletters, commenting, and virtual events with our leading journalists
Already have an account? sign in
Join our new commenting forum
Join thought-provoking conversations, follow other Independent readers and see their replies