Government to enshrine ministerial duty to rehabilitate prisoners into law for the first time
Liz Truss says she wants the prison population to go down but 'for the right reasons'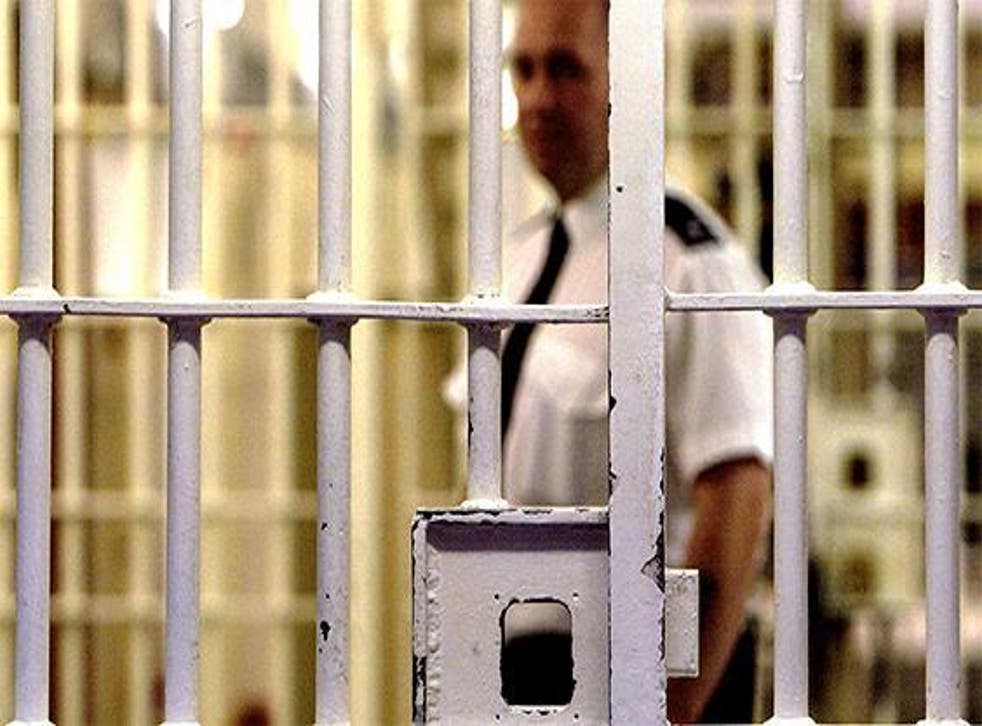 The Government will for the first time enshrine into law an explicit duty for the Justice Secretary to ensure that prisons are places of rehabilitation rather than just punishment.
In a speech on Monday Liz Truss, the incumbent Justice Secretary, will say she wants the ballooning prison population to go down – but "for the right reasons".
In the address at the Centre for Social Justice think-tank, she will also accuse Labour of being "reckless" and is expected to take care to distance herself from the opposition on details, despite the speech suggesting a new consensus between the main parties that the prison population should come down.
The Secretary of State will admit that sometimes interventions against problems ranging from drug addiction to mental health issues "don't work as well as they should" and that the prison service must get better at rehabilitating offenders.
"Early intervention is not a 'nice to have' added extra to the justice system, it is vital if we are ever to break the cycle of crime, punishment and more crime," she will say.
Ms Truss is expected to tell her audience that the coming Prisons and Courts Bill, due to be published this month, "will for the first time enshrine in law that reforming offenders is a key purpose of prison and that the Secretary of State has a responsibility for delivering it".
"This will usher in the biggest reform of our prisons in a generation," she will say. "It will transform our prisons from offender warehouses to disciplined and purposeful centres of reform.
"From places of violence and despair to places of self-improvement and hope where all prisoners are given the chance to lead a better life."
Ms Truss's intervention, however, comes just months after the Commons Public Accounts Committee (PAC) watchdog warned that previous plans for better rehabilitation were "far from complete and there remain serious risks to achieving the performance levels expected".
Meg Hillier, the Labour MP who chairs the committee that produced the report, said at the time there was a "real danger" the MoJ had "bitten off more than it can chew".
In her speech tomorrow, Ms Truss will continue: "We all agree it is desirable to have a lower prison population but it has to be for the right reasons.
"Public protection is paramount, which means managing the prison population in a safe and sustainable way.
"So over time the prison population will go down if Her Majesty's Prison and Probation Service has got better at reforming offenders. It will go down if we have got better at intervening earlier. And it will go down if we have got better at managing the population inside. And I am committed to delivering this.
"Reductions by cap or quota, or by sweeping sentencing cuts are not a magic bullet, they are a dangerous attempt at a quick fix."
Labour's shadow Attorney General Shami Chakrabarti has previously warned of an "authoritarian arms race" in prison sentencing. The prison population in England and Wales nearly doubled between June 1993 and June 2012 by 41,800 prisoners to more than 86,000.
UK news in pictures

Show all 50
Baroness Chakrabarti said at the end of last year that she did not "believe the sum of human wickedness has doubled in my adult lifetime".
Labour's shadow Justice Secretary Richard Burgeon said: "It's about time Justice Secretary Truss stopped mud-slinging and took responsibility. Liz Truss knows full well it is not and never has been Labour's policy to halve the prison population. Labour's policy is to properly fund and run our prison and probation service, make the safety of prison staff a top priority and make society safer by jailing those who are a threat to public safety. Labour will make rehabilitation work.
"Conservatives in power have made a mess of our prison and probation service and have created the current prisons crisis. This is dangerous for staff, dangerous for inmates and dangerous for the public. We await with interest the Prisons and Courts Bill which will hopefully have some of the detail Liz Truss's White Paper failed to provide."
Register for free to continue reading
Registration is a free and easy way to support our truly independent journalism
By registering, you will also enjoy limited access to Premium articles, exclusive newsletters, commenting, and virtual events with our leading journalists
Already have an account? sign in
Register for free to continue reading
Registration is a free and easy way to support our truly independent journalism
By registering, you will also enjoy limited access to Premium articles, exclusive newsletters, commenting, and virtual events with our leading journalists
Already have an account? sign in
Join our new commenting forum
Join thought-provoking conversations, follow other Independent readers and see their replies