Priti Patel's asylum plan based on 'completely unfounded' claims, say experts
Exclusive: 'One cannot travel illegally if one is seeking asylum,' states open letter from top scholars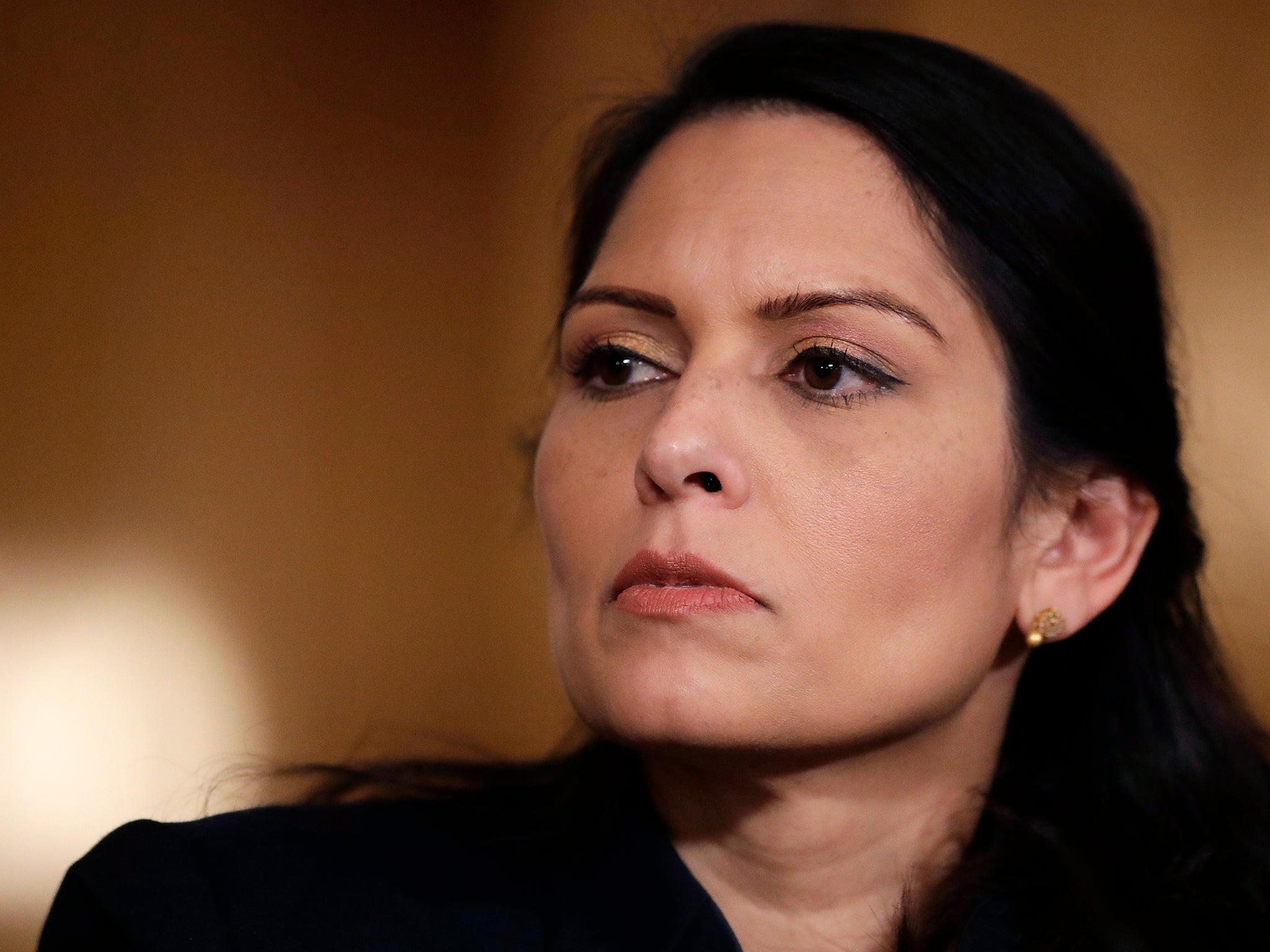 The UK government's planned overhaul of asylum policy is based on a series of "completely unfounded" claims, according to a group of more than 450 immigration experts.
Home secretary Priti Patel last week unveiled radical proposals to change the system – including the deportation of any asylum seekers who arrive in Britain via routes deemed "illegal" by the government.
An open letter signed by 454 immigration scholars in the UK said the plan circumvents international law and is based purely on assertions – pointing out that there is only one single reference to research evidence in the Home Office proposals.
It states that there are "distinct and deeply troubling" echoes of the Australian system, which "vilifies" asylum seekers who have no option but to travel by irregular means to seek safety.
Ms Patel has talked about her desire to crack down on "illegal journeys", as Boris Johnson's government tries to discourage asylum seekers from making perilous journeys in boats across the English Channel.
The academics' letter states: "These are not illegal journeys, as claimed by home secretary Priti Patel, because under international law one cannot travel illegally if one is seeking asylum."
Refugees who arrive in Britain via routes the government deems to be unauthorised will be denied an automatic right to asylum, according to the plan set out by Ms Patel last week.
Instead, arrivals will be regularly reassessed for removal from the country, as well as having their family reunion rights and access to benefits severely limited.
Ms Patel's radical overhaul formalises a distinction between those who travel themselves to places of potential safety, and those who wait in refugee camps for the possibility of meeting the criteria for formal resettlement through UNHCR.
However, the majority of people granted refugee status in the UK arrive via unauthorised routes. In 2019, only around one in five grants of protection arrived through the government's designated resettlement schemes.
The academic letter, organised by Dr Lucy Mayblin of the University of Sheffield and Dr Ala Sirriyeh of Lancaster University, said the research showed that "when government policy closes down safe and legal routes, people are forced to take more perilous journeys".
The letter states: "The UK government has tended to justify its highly restrictive asylum policies on the basis that it is open to abuse from 'bogus, cheating, young men'.
"Again, such claims have been closely examined by researchers and there is no evidence to support this idea of economic pull factors, or that deterrence strategies work, they simply cost lives."
Ms Patel has claimed those arriving via unauthorised routes will be regularly reassessed for removal to safe countries they passed through, most often in the EU.
Earlier this week Lord Blunkett, who served as Labour home secretary under Tony Blair, said there was not a "cat's chance in hell" the UK would secure bilateral returns deals with EU nations.
Ms Patel has also said the UK would continue to resettle people in need of protection through its "already generous" refugee routes, claiming they would be widened out to "prioritise" persecuted minorities.
As part of the system "overhaul", the Home Office also plans to introduce new "reception centres" for asylum seekers to provide them with "simple, safe and secure accommodation".
Join our commenting forum
Join thought-provoking conversations, follow other Independent readers and see their replies