Priti Patel discussed giving British foreign aid money to Israeli army, Downing Street confirms
Number 10 highlights that country's armed forces run field hospital for Syrian refugees in Golan Heights - where the UK does not recognise Israel's permanent presence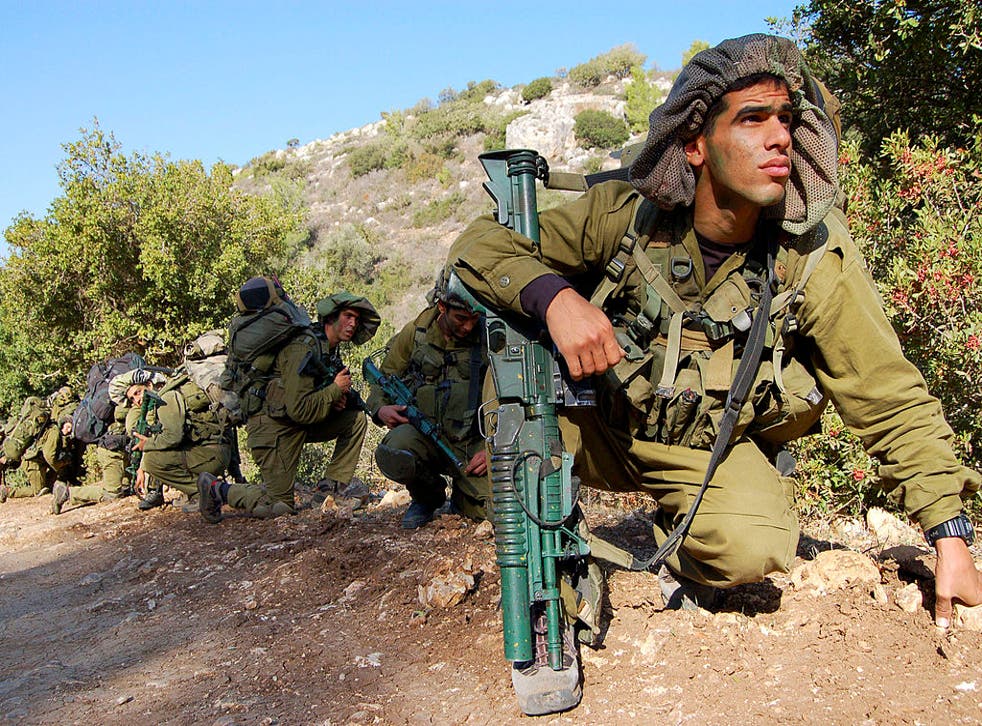 Downing Street has admitted that International Development Secretary Priti Patel discussed with Israel the idea of giving the country British foreign aid cash.
A Number 10 spokesman said a conversation had taken place between Ms Patel and Israeli officials, after it was reported that she had suggested funnelling money to the country's armed forces.
Theresa May's spokesman highlighted that the country's army runs a hospital for Syrian refugees, but said the UK currently provides no financial support to Israeli forces and that there would be no change in policy.
Any move to provide aid money to Israeli armed forces which have been engaged in bloody campaigns in Palestinian occupied territories, would prove hugely controversial in the UK.
The admission heaps embarrassment on Ms May who was completely unaware that Ms Patel had met the Israeli Prime Minister Benjamin Netanyahu and other key figures on her holiday to the country.
It also comes amid a storm over Foreign Secretary Boris Johnson's erroneous comments which have left a British citizen imprisoned in Iran facing a sentence twice as long as it currently is.
The Downing Street spokesman said: "[Ms Patel] did discuss potential ways to provide medical support for Syrian refugees who are wounded who cross into the Golan Heights for aid.
UK news in pictures

Show all 50
"The Israeli army runs field hospitals there to care for Syrians wounded in the civil war, but there is no change in policy in this area. The UK doesn't provide any financial support to the Israeli army."
Asked whether Ms Patel had informed Ms May of this part of her visit once it eventually came to light, the spokesman said: "She was absolutely clear on everybody she had met, and [her department] has been very clear this conversation did take place. But there hasn't been any change in policy resulting from that. There is no UK financial support for the Israeli army."
Ms Patel only made Ms May aware of the meetings on Friday, more than two months after they took place, when reports began to emerge of talks she held with a politician and a disability charity.
The minister has apologised and admitted a "lack of precision" for suggesting last week that Foreign Secretary Boris Johnson knew about the trip, and that only two meetings had taken place when she attended 12.
But she appears to have avoided the sack after going to Number 10 on Monday to apologise to the Prime Ministerwho "reminded her of her obligations" under the ministerial code, the PM's official spokesman said.
Ms May has been forced to say since that she still has full confidence in Ms Patel, despite having to give her a dressing down over the affair, which saw the cabinet minister take time out from a family holiday to meet Mr Netanyahu, other politicians, businesses and charities without telling the Foreign Office.
Israeli PM Benjamin Netanyahu meets Theresa May
The meetings between August 13 and 25 were arranged by the honorary president of the lobbying group Conservative Friends of Israel, Lord Polak, who also attended all but one.
On returning, Ms Patel commissioned Department for International Development work on disability and humanitarian and development partnerships between Israel and the UK.
Ms May's spokesman added: "The Secretary of State has been clear with No 10 that on no other occasions while a minister has she organised meetings with foreign government ministers outside the normal channels while on holiday."
But Ms Patel is set to face MPs over the visit on Tuesday afternoon after Commons Speaker John Bercow granted an urgent question on the subject.
Shadow International Development Secretary Kate Osamor called for an investigation, adding: "No one should be unsackable. Theresa May's weak refusal to launch an investigation just won't be acceptable to the British public.
"Priti Patel must now explain her actions in full before Parliament."
Register for free to continue reading
Registration is a free and easy way to support our truly independent journalism
By registering, you will also enjoy limited access to Premium articles, exclusive newsletters, commenting, and virtual events with our leading journalists
Already have an account? sign in
Join our new commenting forum
Join thought-provoking conversations, follow other Independent readers and see their replies