Priti Patel refuses to rule out Tory leadership bid as pressure grows on Theresa May
The cabinet minister is touted as a potential successor to the Prime Minister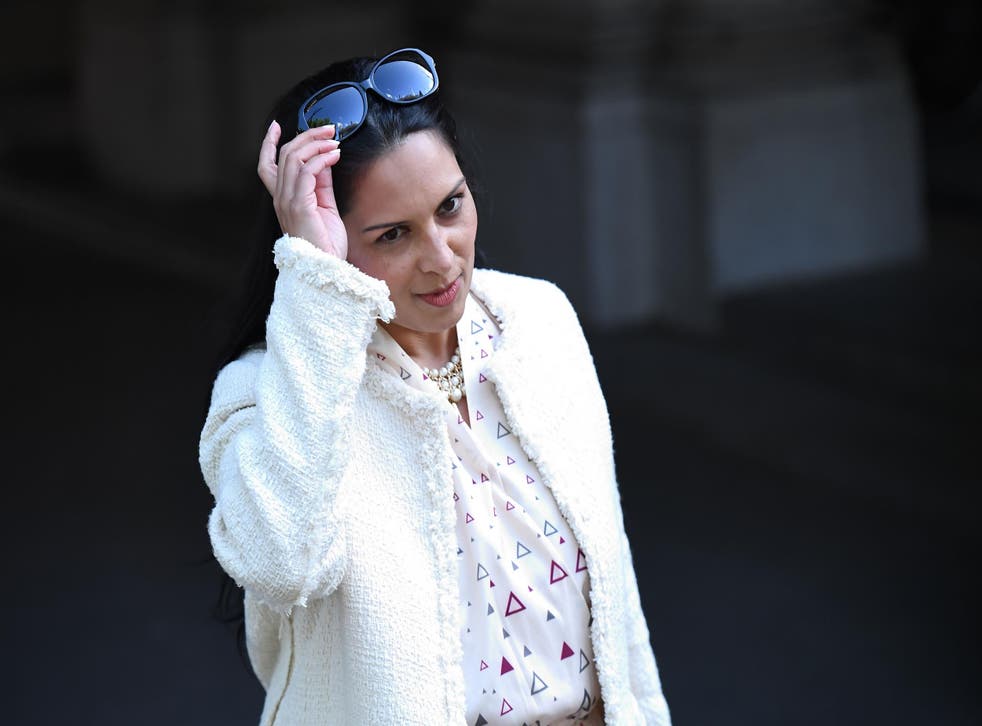 Priti Patel has refused to deny speculation that she would run for the Tory party leadership.
The International Development Secretary said she disagreed with suggestions that Theresa May would not be Tory leader at the next election. But she did not rule out putting herself forward following reports that she could be a potential contender.
It comes as speculation about a possible contest refuses to go away, with Ms May in a weakened position and still yet to seal a deal to deliver a parliamentary majority.
Asked whether she would want to lead the party, Ms Patel told ITV's Peston on Sunday: "I am talking about getting on and doing a good job."
Sunday newspaper reports suggested some Tory MPs want a fresher face to be the next Conservative leader, as opposed to the main contenders like David Davis and Boris Johnson. Names in the frame include Ms Patel and ministers Dominic Raab and Jo Johnson, Boris's brother.
Questioned on how long Ms May would stay as leader, Ms Patel said: "I'm pretty clear that we are in government, getting on with the job of government and actually – and really importantly right now – working with Theresa as Prime Minister to get on and do the job of leaving the European Union."
Theresa May booed by residents after visiting scene of Grenfell disaster
Pressed on claims that Ms May would not be the party's leader at the next election, she said: "I disagree – because the reality is we are living in quite unprecedented times. The reality is, and this is me speaking very frankly, I am focused on getting on with the job that needs to be done right now, I think as all government ministers are.
"There is a lot to do – we had the Queen's Speech on Wednesday, there were 27 bills in that speech, eight of them are related to leaving the European Union – that's a lot of work and that's a lot of focus in terms of all of us as a Government to really be knuckling down and getting on with the job."
She also defended Ms May's decision to call a snap general election, saying it was "absolutely not" a mistake. "Well, actually I take the view that the referendum happened last year, the British public voted very clearly to leave the European Union, and we should also remember that during the election campaign 80 per cent of the public voted for parties that want to leave the European Union," Ms Patel said.
"I don't think it was a mistake because we are now in the position where we are leaving the European Union."
Register for free to continue reading
Registration is a free and easy way to support our truly independent journalism
By registering, you will also enjoy limited access to Premium articles, exclusive newsletters, commenting, and virtual events with our leading journalists
Already have an account? sign in
Join our new commenting forum
Join thought-provoking conversations, follow other Independent readers and see their replies