Pro-Brexit call centre accused of 'double standards beyond parody' after hiring European migrant workers
Leave.EU has previously said low-skilled European workers 'deprive British citizens of jobs'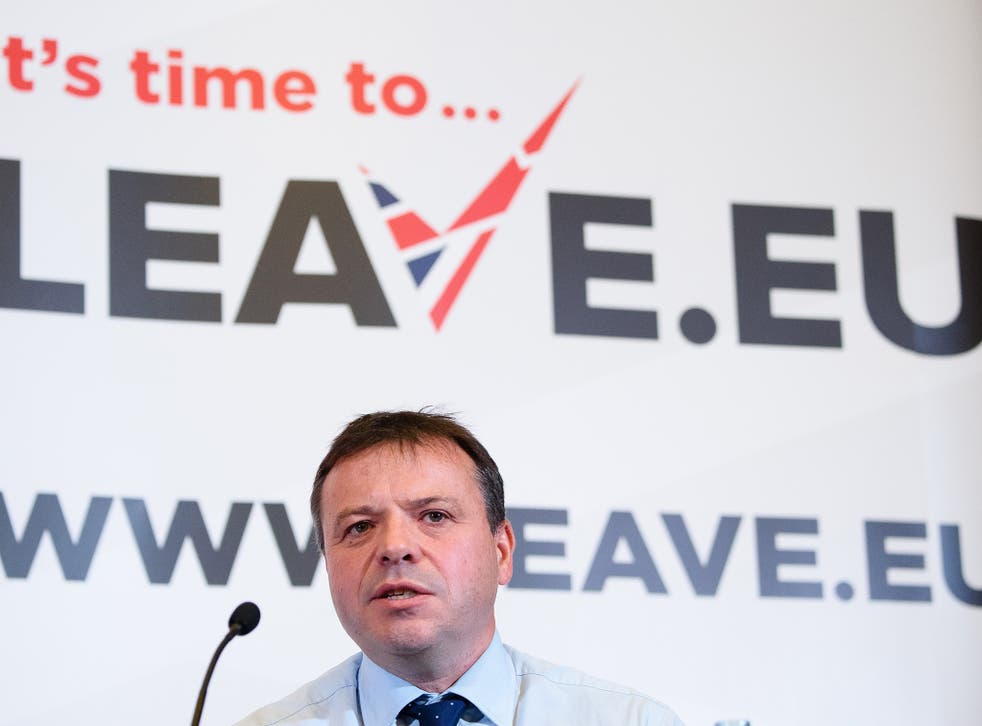 One of the main groups urging Britons to vote to exit the EU has been accused of "hypocrisy" and "double standards beyond parody", after it emerged they were employing migrant workers in their call centres to rally support.
Leave.EU, which is backed by Ukip, states on its website under "facts" on migration that low-skilled European workers "can often deprive British citizens of jobs in the low-skilled end of the labour market".
According to reports in the Guardian, the Leave.EU campaign employs four phone bank staff from EU countries – including 36-year-old Rudolph Svat from Košice in eastern Slovakia.
The campaign's major donor, Arron Banks, had previously said to the Guardian: "I don't feel any affinity towards French, Germans and Spaniards. I'd much rather deal with my own kith and kin."
Neil Kinnock, the former Labour leader and backer of Britain Stronger in Europe, said to the newspaper: "For Arron Banks to run a campaign based on division and demonisation while employing EU citizens in his call centre, is the height of hypocrisy.
"Banks should hang his head in shame – and reflect on the fact that his own employees and other hardworking people do not deserve the stream of negativity directed at them by leave campaigners."
The Remain campaign added the Brexit campaign had shown "double standards beyond parody".
Mr Banks, according to the Guardian, denied there was any contradiction in an anti-EU campaign hiring a Slovakian call centre worker.
He said: "My beef is not with immigration but with controlling immigration… It can't be unlimited. I would argue you bring in the people you need to fulfil the economy." He added that it would be wrong to discriminate against job applicants who were "legally in the country at the moment".
Register for free to continue reading
Registration is a free and easy way to support our truly independent journalism
By registering, you will also enjoy limited access to Premium articles, exclusive newsletters, commenting, and virtual events with our leading journalists
Already have an account? sign in
Register for free to continue reading
Registration is a free and easy way to support our truly independent journalism
By registering, you will also enjoy limited access to Premium articles, exclusive newsletters, commenting, and virtual events with our leading journalists
Already have an account? sign in
Join our new commenting forum
Join thought-provoking conversations, follow other Independent readers and see their replies