Legal highs: Producers may have to prove substances are harmless before they can be sold
Home Office review will assess moves in New Zealand that put the onus on manufacturers to demonstrate their safety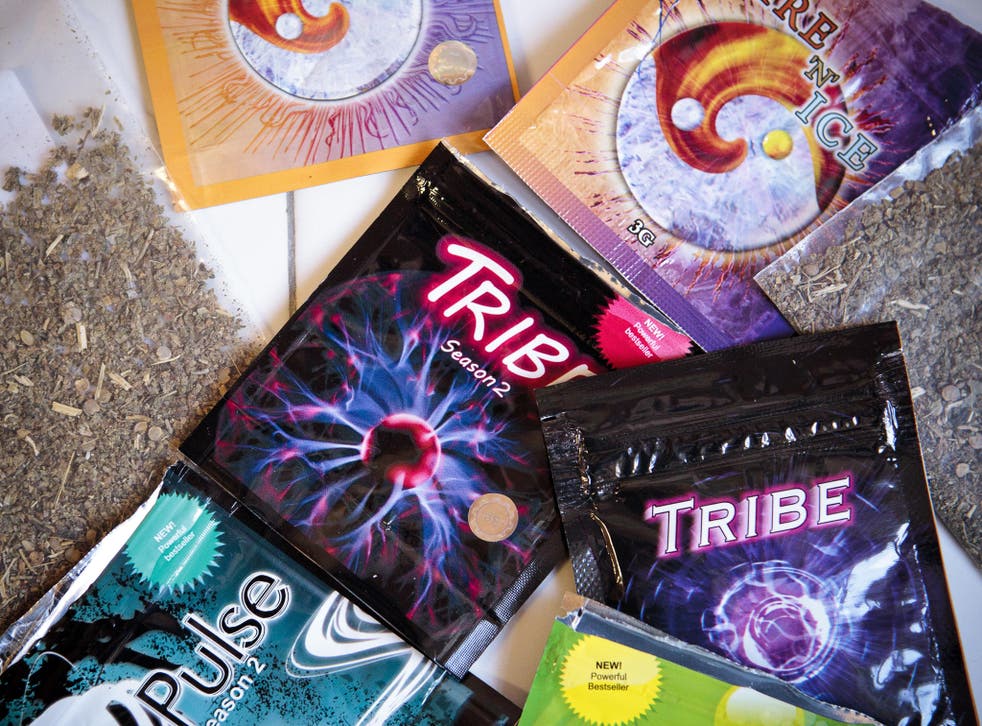 Rules that would force producers of "legal highs" to obtain licences validating their safety before they can be sold are to be considered by the Home Office as part of a review of Britain's response to the growing availability of hundreds of designer drugs.
The Home Office will announce a review into Britain's response to the growing availability of hundreds of "designer drugs". It will pave the way to fresh legislation, possibly including a licensing system allowing the sale of substances deemed to present no health risk.
Suppliers have been able to side-step the existing drugs legislation by describing their wares as "plant food", "research chemicals" or "unsuitable for human consumption". As soon as a substance is outlawed, chemists can tweak its composition to ensure an almost identical substance remains legal.
Ministers believe the current legislation is inadequate, arguing that there is little to stop a schoolchild buying a drug over the counter that is more harmful than ecstasy, and will study alternative approaches around the world.
The review, which is being conducted by the Crime Prevention Minister Norman Baker and completed by next spring, will form the basis of an overhaul of existing laws on legal highs.
He is examining moves in New Zealand requiring anyone producing a drug designed for recreational use to obtain a licence, putting the onus on the manufacturer to demonstrate its safety.
In the United States, broad families of synthetic drugs, including laboratory-designed alternatives to marijuana, have been outlawed, while in the Republic of Ireland a general law banning the sale of any dangerous or harmful "psychoactive substance" has been implemented.
Mr Baker said: "The coalition government is determined to clamp down on the reckless trade in so-called 'legal highs', which has tragically already claimed the lives of far too many young people in our country.
"Despite being marketed as legal alternatives to banned drugs, users cannot be sure of what they contain and the impact they will have on their health. Nor can they even be sure that they are legal.
"Our review will consider how current legislation can be better tailored to enable the police and law enforcement officers to combat this dangerous trade and ensure those involved in breaking the law are brought to justice."
The number of cannabinoids, stimulant powders including mephedrone, and other psychoactive substances in circulation has more than tripled in the last four years, with an average of one new "legal high" going on sale every week.
They are advertised on at least 700 websites, including 140 hosted in Britain, and are also available in so-called "head shops" across the country.
A recent report found young people are buying the drugs from a range of retailers from petrol stations to takeaways, pet shops, tattoo parlours and sex shops. Some stores in the North of England are stocking "legal highs" like "peanuts in a pub", the charity DrugScope reported.
Danny Kushlick, the director of Transform Drug Policy Foundation, said: "The current situation of prohibiting each substance as it appears on the market is clearly untenable, with even the police admitting that enforcement cannot prevail."
Legal highs
NBOMe also known as N-Bomb. A powerful hallucinogen likened to LSD. About to become a class A drug.
Benzofuran An alternative to ecstasy linked to the death this year of a couple in Cambridge. About to become a class B drug.
Clockwork Orange Described as "herbal incense" to be smoked with tobacco. Three youngsters hospitalised in Northumberland this year after taking it. Available online and in stores.
Register for free to continue reading
Registration is a free and easy way to support our truly independent journalism
By registering, you will also enjoy limited access to Premium articles, exclusive newsletters, commenting, and virtual events with our leading journalists
Already have an account? sign in
Register for free to continue reading
Registration is a free and easy way to support our truly independent journalism
By registering, you will also enjoy limited access to Premium articles, exclusive newsletters, commenting, and virtual events with our leading journalists
Already have an account? sign in
Join our new commenting forum
Join thought-provoking conversations, follow other Independent readers and see their replies