Profile: Jack Straw
Andy McSmith
Monday 23 February 2015 20:40 Comments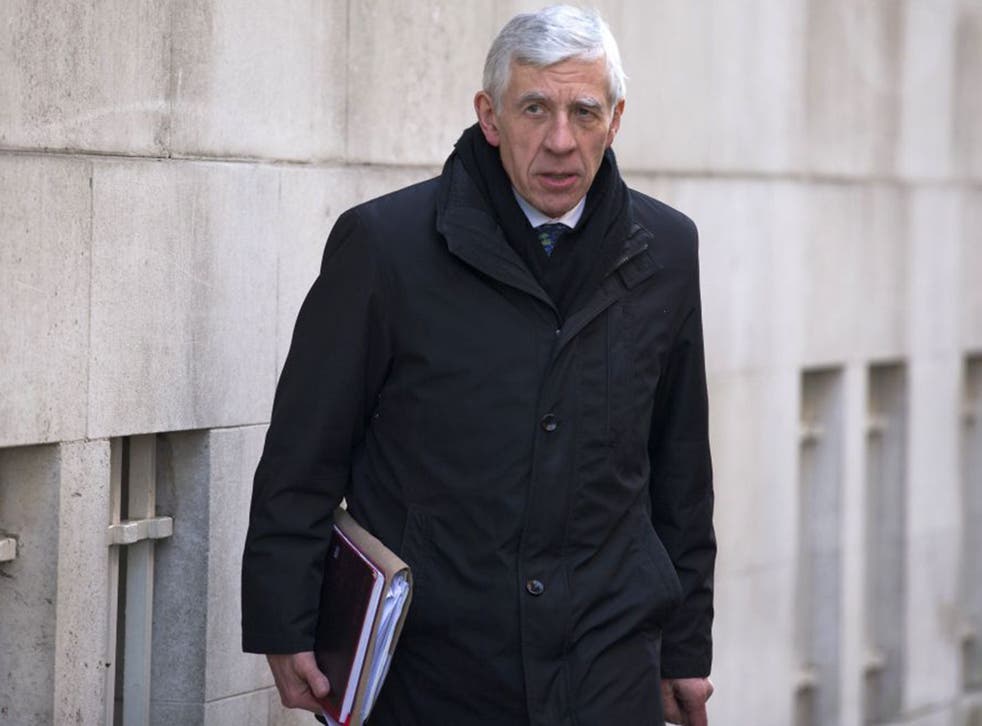 Having served as a Cabinet minister through the entire 13 years of Labour rule, Jack Straw spent his first few months in opposition shadowing Nick Clegg, the Deputy Prime Minister, while Labour was choosing a new leader. He gave that up in autumn 2010, and became a backbench MP for the first time in more than 30 years.
However, he was more active that some former Cabinet ministers. He made headlines in 2014 when he led a delegation to Tehran, to help unfreeze relations with Iran. It was the first visit by British parliamentarians in over five years, and a sign that Britain was wanting to resume diplomatic ties.
Four weeks ago, when irate backbench MPs forced a debate on Lord Chilcot's announcement that his report on the Iraq war was to be delayed, Jack Straw was on his feet repeatedly, defending his role in that war.
The Commons Register of Members' Interests also records that he had an outside job as a consultant to commodity trader ED&F MAN Holdings, for which he was paid £60,000 a year, and that he was in demand as a public speaker. He was paid £10,000, plus travel and accommodation, for a speech on democracy in Nigeria in March last year.
While being recorded by undercover journalists, he revealed what he hoped would happen after he leaves the Commons in May: "I could end up in the House of Lords." A peerage would almost certainly have been his for the asking, even before the publication of the Chilcot report – but now that could be at risk, unless a parliamentary inquiry acquits him of doing anything wrong.
Register for free to continue reading
Registration is a free and easy way to support our truly independent journalism
By registering, you will also enjoy limited access to Premium articles, exclusive newsletters, commenting, and virtual events with our leading journalists
Already have an account? sign in
Join our new commenting forum
Join thought-provoking conversations, follow other Independent readers and see their replies