Conservative Party 'clearly worried' about progressive alliance and tactical voting
Tories accused of using 'coalition of chaos' threat because they fear progressive alliances could prevent them from winning landslide majority
May Bulman Comments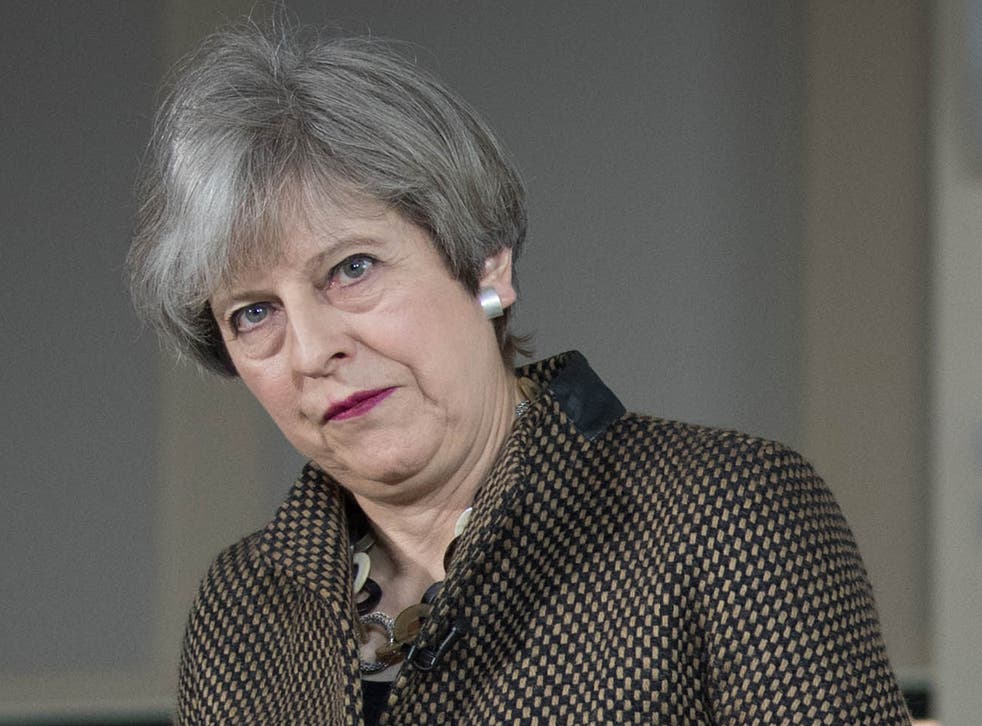 The Conservative Party is "clearly worried" the progressive alliance movement could hinder its chances of winning a landslide victory in the general election, leading campaigners have said, after the party issued an official warning that tactical voting could lead to a "coalition of chaos".
In a statement published on Monday, the party said Green and Liberal Democrat candidates were "doing their utmost" to put in power a "weak and unstable" coalition led by Jeremy Corbyn, warning that candidates in 11 constituencies had stood aside or were calling for voters to support Labour.
But progressive alliance campaigners say the ruling party is using the threat of a "coalition of chaos" as a ploy to turn voters against left-wing parties, due to a genuine fear that deals being brokered between progressive parties at a local level across the country could prevent them from winning a majority.
The statement reads: "The nominations are in, the launch party is booked and alliances are progressing. As parliamentary nominations close across the country over 30 deals have been done that could help get Jeremy Corbyn in Downing Street.
"Furthermore, we now have a date for the Progressive Alliance (Coalition of Chaos) launch party. Billed as 'building alliances to stop the Tories', with senior figures from Labour, the Liberal Democrats and the Green Party, it is clear the threat from a coalition of chaos is real."
It comes as progressive alliances have been agreed in 31 constituencies in the past few weeks, which has seen the Greens stand down in 29 seats to give Labour or the Lib Dems a higher chance of winning, while the Lib Dems have stood down in two seats for the Greens. There is also a drive at a local level towards tactical voting in areas where a progressive candidate has a good chance of beating the Conservative candidate.
Conservative Party chairman Patrick McLoughlin warned that voting for either the Green Party or the Liberal Democrats would lead to votes for "the nonsensical Corbyn", saying: "They can't deny it anymore – all over the country Green and Liberal Democrat candidates are doing their utmost to put in power a coalition of chaos that would be led by a weak, shambolic Jeremy Corbyn.
"The formal launch party for the Coalition of Chaos with senior members of Labour, the Lib Dems and the Green Party is further evidence that whichever one it doesn't matter whose name is on the ballot – it's the nonsensical Corbyn who gets the vote.
"Only a vote for Theresa May and her Conservative team can ensure ordinary working families don't wake up on 9 June to Jeremy Corbyn and his manifesto of higher taxes, more debt and weaker defences walking into Downing Street."
Neal Lawson, founder of think tank Compass, a think tank spear-heading the progressive alliance movement, said the announcement showed the Tories "fear" the progressive alliance movement, both with regards to the impending election and in terms of a wider threat that a "realignment" of politics could challenge their dominance in British politics.
"The Conservatives go on about 'coalition of chaos' because they fear it," said Mr Lawson.
"They know that not only is the progressive alliance the force that can deny them the landslide they crave – but that we hold out the hope of a realignment of politics on the centre-left that challenges their long terms electrical dominance in the UK."
Stephen Clark, the organiser of West London Compass which has facilitated progressive alliances in Ealing Central, Brentwood and Isleworth, Twickenham and Richmond Park, claimed the Conservatives saw the movement as "one of the few big threats" to their ability to win a landslide victory.
"The Tories are using the idea of a 'coalition of chaos' to try and frighten liberals from voting Labour, because if it goes that way and they lost seats they won't have this landslide victory they're after," Mr Clark told The Independent.
"I don't think they think for a minute there's going to be a coalition of chaos, but it must be in the back of their mind that they'd be quite terrified if they found themselves with a relatively small majority or no majority at all, and trying to deliver Brexit in those conditions.
"They clearly see a progressive alliance as one of the few big threats that could prevent them from running away with this election. They will potentially see this as a threat after the election, because politics might look a little bit different to how it does at the moment."
Mr Clark added that there are a number of "clusters" of progressive alliances that have formed across the country, which could lead to a number of "little equations" that could ultimately see the Tory majority "substantially cut away".
"Just the four seats around me where there have been deals done could on 9 June see four Tory seats or two Liberal Democrat seats and two Labour seats," he said.
"Effectively, that will make a difference of eight seats to any Tory majority. We have a number of other clusters around the country you get similar little equations, and if people see they can deliver a progressive candidate, the Tories could have their majority quite substantially cut away.
"I'm aware that in lots of the deals that we've brokered in London, the Liberals are going to very selective with where they canvas. They'll canvas in the Tory areas to try pick up Troy Remainers who would never vote Labour anyway, and send the bulk of their workers into seats they could potentially win.
UK General Election 2017

Show all 47
"That could have more of an effect than we think one month out, and it's obviously worried the Tories."
Georgia Amson-Bradshaw, co-convenor of the Sussex Progressives, an organisation promoting and facilitating such agreements in Sussex, meanwhile, said the Tories' announcement about progressive alliances showed the prospect of ordinary people forming such deals "frightens and offends" the party.
She said: "That the prospect of ordinary people coming together for the common good frightens and offends the Conservatives so much is proof of their anti-democratic ideology, and the disdain that they have for the people of the UK who are desperate for their voice to be heard and their vote to matter."
Register for free to continue reading
Registration is a free and easy way to support our truly independent journalism
By registering, you will also enjoy limited access to Premium articles, exclusive newsletters, commenting, and virtual events with our leading journalists
Already have an account? sign in
Join our new commenting forum
Join thought-provoking conversations, follow other Independent readers and see their replies