Green Party calls for talks with Labour and Lib Dem leaderships over anti-Tory alliance
The Greens say the three parties should work together in 'a handful of seats'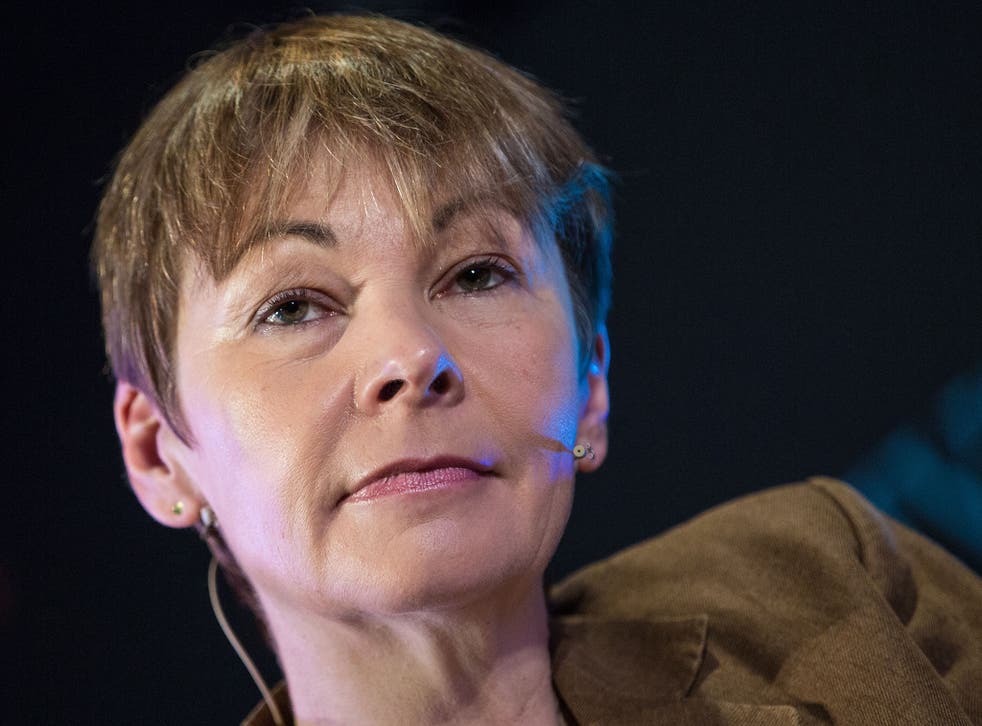 The Green Party called for talks with the leaderships of Labour and the Liberal Democrats with the aim of founding a "progressive alliance" for June's general election.
Party co-leaders Caroline Lucas and Jonathan Bartley say the three parties should work together and might stand aside for each other in some seats to "stop the Tories wrecking our country".
The Greens say they believe "there is a role for some form of cooperation" in "a handful of seats" in order to stop Theresa May winning another majority.
"We'd like to meet to explore the best options for beating the Tories in June. We understand that, in the immediate run up to an election, signalling a willingness to work with other parties might be difficult but we hope you'll agree that the times we are living in require leaders to be courageous and visionary, to actively build a more positive politics," the two leaders wrote in a letter to Tim Farron and Jeremy Corbyn.
Some politicians in each of the three parties have publicly suggested working more closely but the idea of closer cooperation has hit the rocks in recent months.
In February this year Lib Dem leader Mr Farron said Jeremy Corbyn was "not progressive", ruling out any alliance with Labour.
The Greens stood aside for the Lib Dems in the Richmond by-election – but later stood a candidate at the Copeland by-election, which Labour ultimately lost.
Shadow Chancellor John McDonnell has been cool on a progressive alliance, but other Labour MPs including Clive Lewis, Lisa Nandy and Jonathan Reynolds called for Labour to stand aside in at the Richmond by-election to maximise the chance of the Conservatives losing.
Speaking at the publication of the letter, Caroline Lucas said: "Britain is at a crossroads – and this election will dictate the very future of our country. The Green Party will be standing on a unique policy platform – opposing the Tories' Brexit and putting forward big ideas for a fairer economy and the protection of our environment.
"Our call for a meeting between party leaders isn't about the Greens standing aside – it's about giving people in this country the best possible chance of defeating the Conservatives and bringing in a truly democratic voting system.
UK news in pictures

Show all 50
"For the sake of our NHS, our welfare state and our environment we need progressive party leaders to ditch partisan politics just for a moment and think about how we can best stop the Tories from wrecking our country for generations to come."
The Independent has contacted the Labour and Lib Dem leaderships for comment on this story.
Join our new commenting forum
Join thought-provoking conversations, follow other Independent readers and see their replies