Bid to extend proxy voting for ill and bereaved MPs launched by Tory MP
MPs due to approve one-year pilot on voting rules for new parents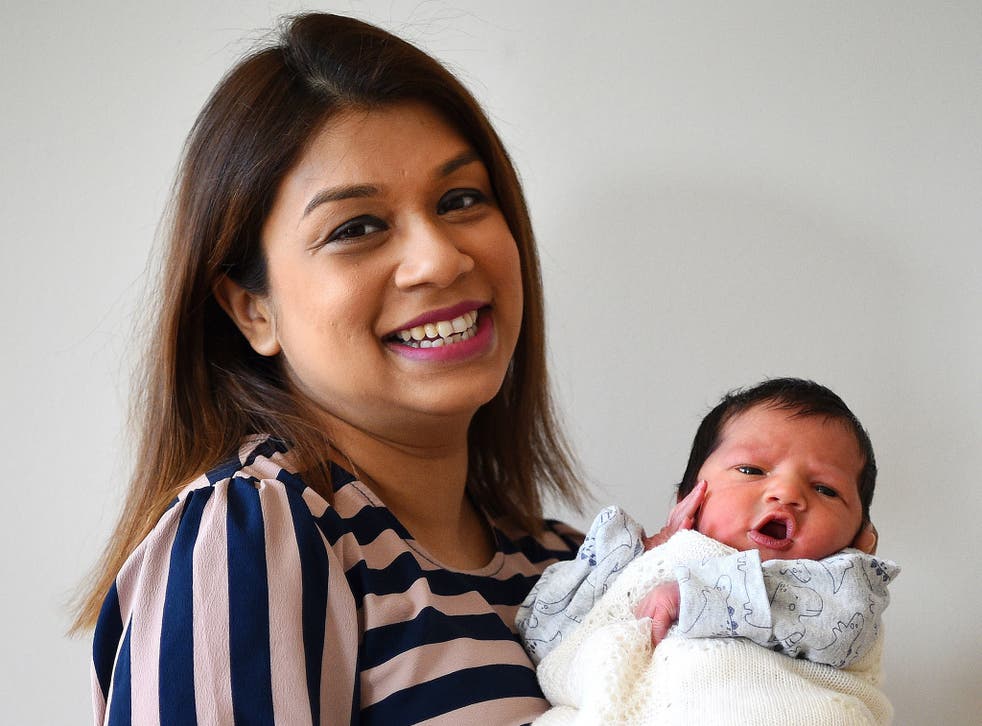 Plans to allow new parent MPs to nominate a colleague to vote on their behalf could be extended to the seriously ill and bereaved under a new Commons bid.
Tory MP Philip Davies has tabled several amendments to plans to allow proxy voting in parliament, which he said must also cover the sick and grieving, as well as women who have suffered a miscarriage and carers of those who are seriously ill.
But the move has sparked a parliamentary row, with Labour's Jess Phillips accusing him of trying to hinder the rollout of the one-year proxy voting pilot announced by Commons leader Andrea Leadsom on Thursday.
Mr Davies has gained a reputation in parliament for blocking legislation, using protracted speeches to filibuster bills on issues such as offering free hospital parking for carers and first-aid training in schools.
Proxy voting could be allowed within days if it is backed by MPs on Monday, and aims to prevent politicians from being forced to bring new babies through the division lobbies.
It follows an outcry after Labour's Tulip Siddiq opted to delay the birth of her child by caesarean section to ensure she could vote down Theresa May's Brexit deal.
The Hampstead and Kilburn MP said she defied doctors' advice because she did not trust the current system, after Tory chair Brandon Lewis accidentally broke a pact with new mother Jo Swinson in a knife-edge Brexit vote last year.
The prime minister is known to be supportive of the plans, with one cabinet source warning Conservative colleagues against opposing it.
The source said: "This is something the prime minister has personally advocated for and is supportive of, so that would be acting against the express view of the PM and the party on this."
Ms Phillips, the campaigning Labour MP, has pledged to "make a misery of the lives of anyone" who opposes proxy voting "based on their patriarchal, paternalistic, draconian and old-fashioned sensibilities".
She accused Mr Davies of putting down amendments as an excuse for not supporting the proposals.
Police separate clashing Brexit protesters outside Parliament

Show all 11
"He has never tried to fight for sick MPs before, unless I'm mistaken he hasn't asked or pushed for this before, or laid any amendments," she told The Independent.
"He is, in my opinion, looking for a way to block it while looking reasonable. I'd have more respect of he owned his objection."
Mr Davies said he was not attempting to block the motion but to make the proxy voting system fairer.
The Shipley MP said: "I don't think if you were on your deathbed then you are less deserving of a proxy vote. I'm not sure why one is more important than the other.
"I've also put forward an amendment to extend proxy voting to people who have had a miscarriage, I am not particularly sure why somebody who has suffered a miscarriage would be less deserving of a vote than a new parent."
The current system for parental leave is informal and organised by the political parties, where whips make pairing arrangements so an MP from a rival party does not vote along with the absent politician.
The campaign for proxy voting has been led by senior Labour MP Harriet Harman.
"This is a small step into the 21st century which is long overdue," she said.
Support free-thinking journalism and attend Independent events
"Women MPs who fought to get into parliament don't want to be excused they want to exercise that vote.
"We don't want tiny babies to have to be brought in to the division lobbies for these important Brexit votes, nor is it acceptable for women to be excluded from voting.
"It sets a terrible example that the babies of men in parliament are invisible and now that's not what men MPs want either."
The pilot will be based on a blueprint created by the cross-party Commons procedure committee. The full details will need to be signed off by the speaker and the political parties.
Register for free to continue reading
Registration is a free and easy way to support our truly independent journalism
By registering, you will also enjoy limited access to Premium articles, exclusive newsletters, commenting, and virtual events with our leading journalists
Already have an account? sign in
Register for free to continue reading
Registration is a free and easy way to support our truly independent journalism
By registering, you will also enjoy limited access to Premium articles, exclusive newsletters, commenting, and virtual events with our leading journalists
Already have an account? sign in
Join our new commenting forum
Join thought-provoking conversations, follow other Independent readers and see their replies