£3.7bn in cuts to disability benefits needed to help cut the deficit, says cabinet minister
Despite cuts Conservative chairman Patrick McLoughlin claimed 'we do very proudly in this country' at helping disabled people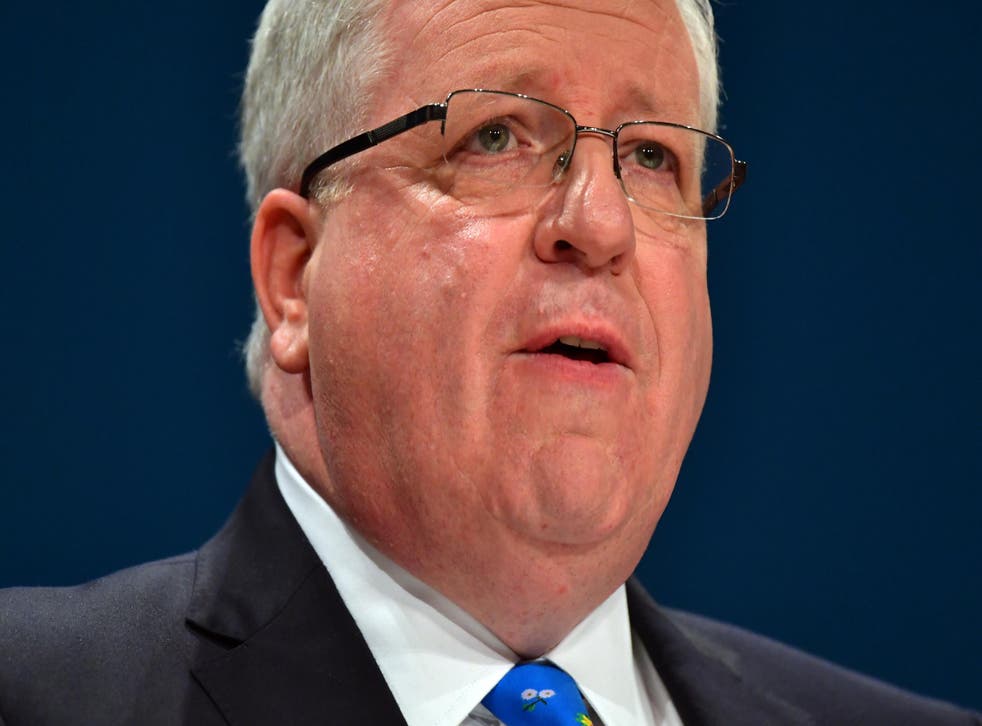 A cabinet minister has rebuffed calls to cancel more than £3.7bn worth of cuts to a disability benefit, setting the scene for a showdown in Parliament.
Patrick McLoughlin said ministers had to view the funding, which would go to people with conditions including epilepsy, diabetes and dementia, in the context of a wider need to reduce the UK's budget deficit.
Liberal Democrats have tabled a motion in the House of Lords, where the Conservatives are in a minority, that would undo the measure to severely restrict the benefit.
Ministers have said the Government will introduce emergency legislation to tighten the criteria of Personal Independence Payments (PIP) after they were ordered at tribunal to cover a broader spectrum of claimants, leading to the £3.7bn in extra spending by 2022.
While charities have warned of the impacts of the cuts, Tory party chairman Mr McLoughlin told the BBC's Andrew Marr Show: "We are spending as a country over £50bn a year supporting people who have got disabilities in this country.
"I think we give, overall, very generous schemes. There are changes that come about as a result of tribunals and we have to look at that.
"But as far as supporting disabled people, I think overall we do very proudly in this country."
Asked again about the changes, Mr McLoughlin said: "We will obviously listen to what people say and look at the proposals that come forward, but overall we are still spending as a country over £60bn more each year than we are getting in as a country and we have got to look at trying to balance that budget and reduce that deficit."
The Department of Work and Pensions was advised to expand the reach of PIP by two separate tribunals to give claimants more points for "psychological stress".
The PIP scheme assesses claims on points based for two different categories – "daily living" and "mobility" – and claimants must score at least eight points to receive a basic payment and 12 points to receive an enhanced rate.
It is designed to cover the extra costs that come with being disabled, such as specially adapted aids, cars and appliances, and measure how a disability affects a person's life rather than the disability itself, but critics say the criteria is too strict.
One tribunal ruled that claimants should receive more points for "mobility" if they suffer from "overwhelming psychological distress" when travelling alone.
A second recommended people be given more points for "daily living" if they have to take medication and monitor a health condition.
Liberal Democrat spokeswoman for Work and Pensions, Baroness Cathy Bakewell, said the plans were "outrageous" and accused the Conservatives of treating disabled people with "total contempt".
Join our new commenting forum
Join thought-provoking conversations, follow other Independent readers and see their replies