Lifeline public health services face £96m funding drop as councils are forced to make cuts, Labour warns
'Swingeing cuts to public health budgets are shortsighted, cynical and wrong,'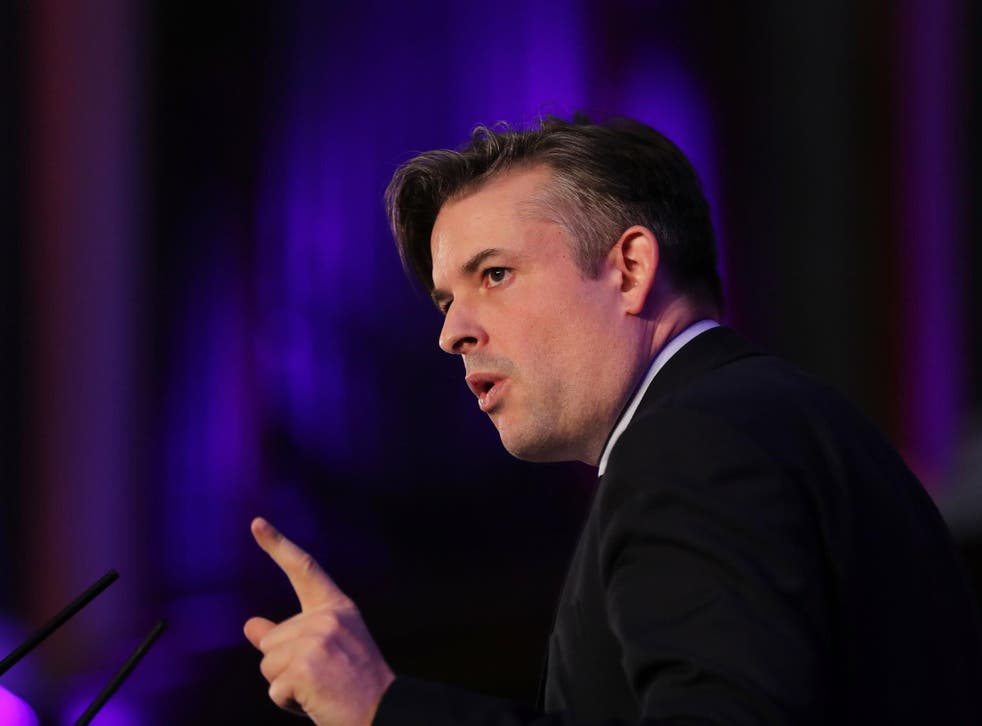 Lifeline addiction support, sexual health clinics and stop-smoking services face cuts of £96m this year after "shortsighted and cynical" reductions to council budgets, Labour has claimed.
New analysis shows 85 per cent of English councils plan to slash spending on vital services to balance their books, as life expectancy rates stall, and drug-related deaths and childhood obesity levels hit record highs.
Sexual health services were among the worst hit, with services being stripped back by 95 councils at a loss of £17.6m of funding compared to the previous year, according to 2018-19 budget figures from the Ministry of Housing, Communities and Local Government.
Alcohol and substance misuse services are being stripped back by 114 councils at a cost of £34m, while services aimed at children are being cut by £25.9m year-on-year, the figures show.
Stop-smoking budgets will face cuts of £3.1m and obesity budgets are set to fall by £1m.
While the government has pledged to protect frontline services, public health programmes are being chipped away at by £800m over the next few years up to 2021, due to reductions in government funding, according to the King's Fund.
Jonathan Ashworth, the shadow health secretary, said: "When drug related deaths are at their highest ever, when rates of STDs are rising, when more children are leaving school obese than ever before and when improvements in life expectancy have slowed, then these swingeing cuts to public health budgets are shortsighted, cynical and wrong.
"Local services which are there to keep people well and out of hospital are to be slashed in every part of England. The fact is these cuts to health budgets will leave people sicker, and in the long run will cost the NHS much more than they save.
"These cuts are pushing us to a public health crisis. Ahead of the government's 10 Year Plan for the NHS Ministers must reverse these cuts because no plan for the NHS can work without a properly funded plan for prevention too."
Reductions in services risk hitting the poorest and most vulnerable who benefit from these schemes, which have also been shown to save the NHS money by keeping people out of hospital, nursing leaders said.
Helen Donovan, professional lead for public health at the Royal College of Nursing, said: "With higher levels of childhood obesity, stalling life expectancy and swingeing cuts to sexual health services, it's clear the progress we've made over the last few years is being undone.
"Slashing these vital preventative services will hit the poorest hardest, and exacerbate health inequality well into the future."
Her concerns were echoed by Clare Livingstone, of the Royal College of Midwives, who warned the cuts would only exacerbate the problems of the overburdened health service.
"We need to invest in public health, to try to make a healthier population, which will in turn reduce the stress and demand on the NHS," she said.
Brexit casualties

Show all 10
"The cuts are not logical, not wise and will not serve to improve the health of the nation, including pregnant women and their babies."
A Department of Health and Social Care spokesperson said: "There have been significant improvements in public health since 2010, with robust government action leading to a fall in rates of smoking and drug use.
"There is always more to be done, which is exactly why we are giving £16bn to local councils to fund public health services over the current spending period.
"We're supporting them with our world leading childhood obesity plan alongside measures to halve child obesity by 2030, and work is underway to develop a new alcohol strategy."
Register for free to continue reading
Registration is a free and easy way to support our truly independent journalism
By registering, you will also enjoy limited access to Premium articles, exclusive newsletters, commenting, and virtual events with our leading journalists
Already have an account? sign in
Register for free to continue reading
Registration is a free and easy way to support our truly independent journalism
By registering, you will also enjoy limited access to Premium articles, exclusive newsletters, commenting, and virtual events with our leading journalists
Already have an account? sign in
Join our new commenting forum
Join thought-provoking conversations, follow other Independent readers and see their replies