Theresa May steps back from public sector pay cap as anti-austerity pressure grows
Downing Street said pay caps could be relaxed on a case-by-case basis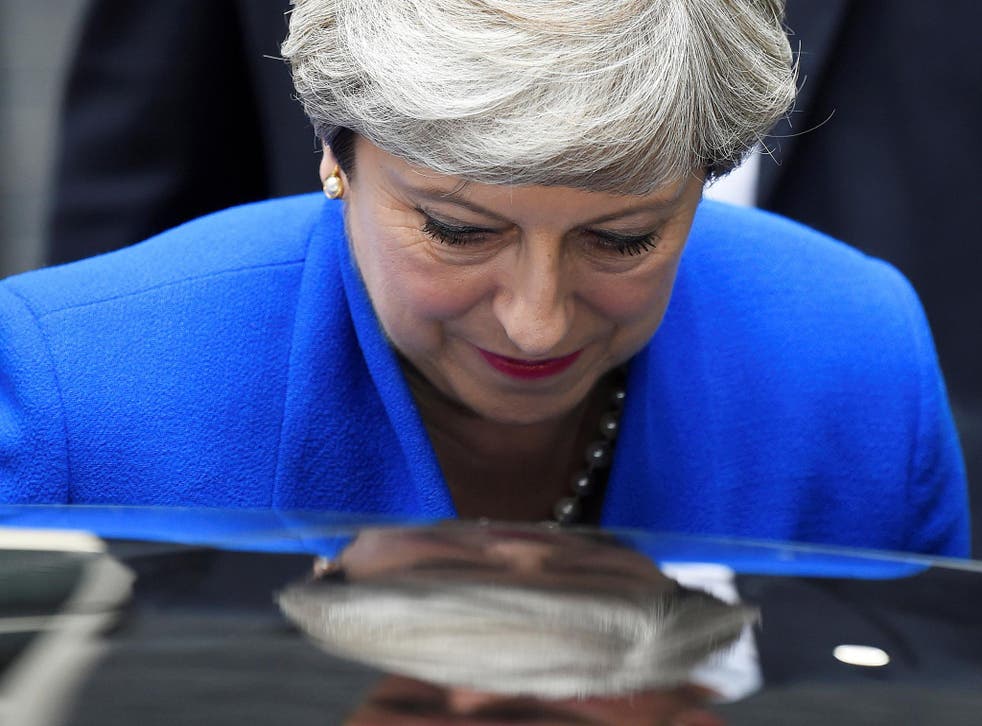 Tory austerity appeared to be crumbling at the edges today, as Theresa May further distanced herself from a hated public sector pay freeze.
Downing Street said the Government would consider potential wage increases for nurses, police officers and firefighters on a "case by case" basis after a string of top cabinet ministers signalled backing for an end to the blanket 1 per cent cap on all public servants.
Environment Secretary Michael Gove said the Government should now listen to the recommendations of salary review bodies ignored by ministers for almost ten years.
Education Secretary Justine Greening and Health Secretary Jeremy Hunt are also both reported to be pushing for new deals for teachers and nurses.
The Independent reported last week how the Government faced a first ever strike from the Royal College of Nursing over a crisis in the profession. There has also been mounting pressure from Jeremy Corbyn's Labour - whose party fought a successful election campaign on an anti-austerity message.
A Downing Street spokesman defended the Government's record, but pointed to potential changes ahead.
He said: "Dealing with the economic mess we inherited from Labour has meant hard work and sacrifice, including for public sector workers. That hard work and those tough decisions have helped get our deficit down by three quarters, and public sector pay restraint has helped us protect jobs.
"Independent public sector pay review bodies are currently reporting to Government and we are responding to them on a case-by-case basis. While we understand the sacrifice that has been made, we must also ensure we continue to protect jobs and deal with our debts."
Mr Gove – newly returned to the Cabinet after a one year absence – this morning suggested the Government could lift the pay cap for NHS workers and that he personally supported such a move.
The now Environment Secretary said the Government should respect the view of independent public sector pay review bodies – which have openly recommended increases to stop the health service going into meltdown.
The NHS pay review body had warned in March about "widespread concerns" within the health service on recruitment and retention of staff and said the NHS was "approaching the point when the current pay policy will require some modification, and greater flexibility".
Speaking on the BBC's Andrew Marr Show Mr Gove also suggested that was "suppressing" his own views on the subject of austerity for the benefit of collective responsibility.
Asked about his own views on the subject he said: "You sometimes have to suppress your own views, I sometimes might suppress mine in order to ensure that we can operate successfully as a collective team."
Mr Gove intervention comes after another senior Cabinet minister, Damian Green, said Britain needed to have a "national debate" about whether tuition fees should continue to exist. Mr Gove said he agreed with the First Secretary of State and de facto deputy prime minister that a debate was needed but that nobody should end up paying more tax to fund higher education if they did not go on to study there themselves.
UK news in pictures

Show all 50
Sunday newspapers were awash with reports of other Cabinet ministers apparently hungry of more cash for their departments. The Sunday Times reported that Education Secretary Justine Greening wants an extra £1 billion for schools funding, the Observer says Health Secretary Jeremy Hunt is calling for more cash for NHS staff.
The Institute for Fiscal Studies has suggested increasing public sector pay in line with the private sector would cost £6 billion a year by 2019/20.
Join our new commenting forum
Join thought-provoking conversations, follow other Independent readers and see their replies