Budget 2015: Public sector pay rises to be capped at 1 per cent for another four years, George Osborne announces
The freeze will hit workers hard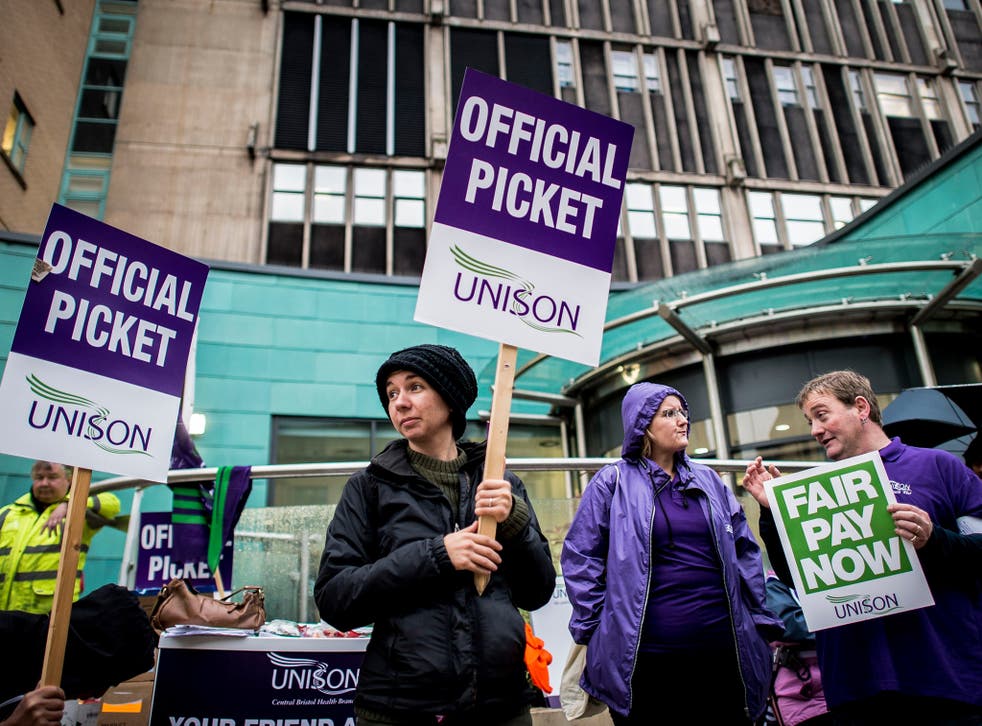 Public sector pay will be capped at a maximum of 1 per cent rise in each year, George Osborne has said.
The freeze, which is currently above inflation but may drift below it and become a real-terms cut, will come as a huge blow to workers who have already suffered years of harsh pay restraint.
The Chancellor claimed that keeping pay levels low would mean fewer jobs would be lost in public services.
"There is a simple trade-off between pay and jobs in many public services," he said in his Budget statement.
"I know there has already been a period of pay restraint, but we said last autumn that commensurate savings in this parliament.
"To ensure we have public services we can afford and to protect more jobs we will continue restrict public sector pay awards with a rise of one per cent per year for the next four years.
"Public spending should reflect public priorities and we have to make choices."
What does five more years of the Tories mean for Britain?

Show all 8
A spokesperson for the PCS trade union, which represents civil servants, said the announcement contradicted other pledges made by the Chancellor.
"Hypocrisy of Osborne to claim he wants a 'high wage economy' then announce four more years of 1% public sector pay cap," the spokesperson tweeted.
Some public servants, such as teachers, have faced a 15 per cent real terms pay cut in salary since 2010 due to wage freezes.
Teachers had a pay freeze for the first three years of the Coalition Government followed by one per cent rise in the following two years.
Register for free to continue reading
Registration is a free and easy way to support our truly independent journalism
By registering, you will also enjoy limited access to Premium articles, exclusive newsletters, commenting, and virtual events with our leading journalists
Already have an account? sign in
Register for free to continue reading
Registration is a free and easy way to support our truly independent journalism
By registering, you will also enjoy limited access to Premium articles, exclusive newsletters, commenting, and virtual events with our leading journalists
Already have an account? sign in
Join our new commenting forum
Join thought-provoking conversations, follow other Independent readers and see their replies