Queen to attend Cabinet meeting as observer
The Queen will be the first monarch to attend weekly briefing at Number 10 since Queen Victoria
Sam Lister
Monday 17 December 2012 17:32 Comments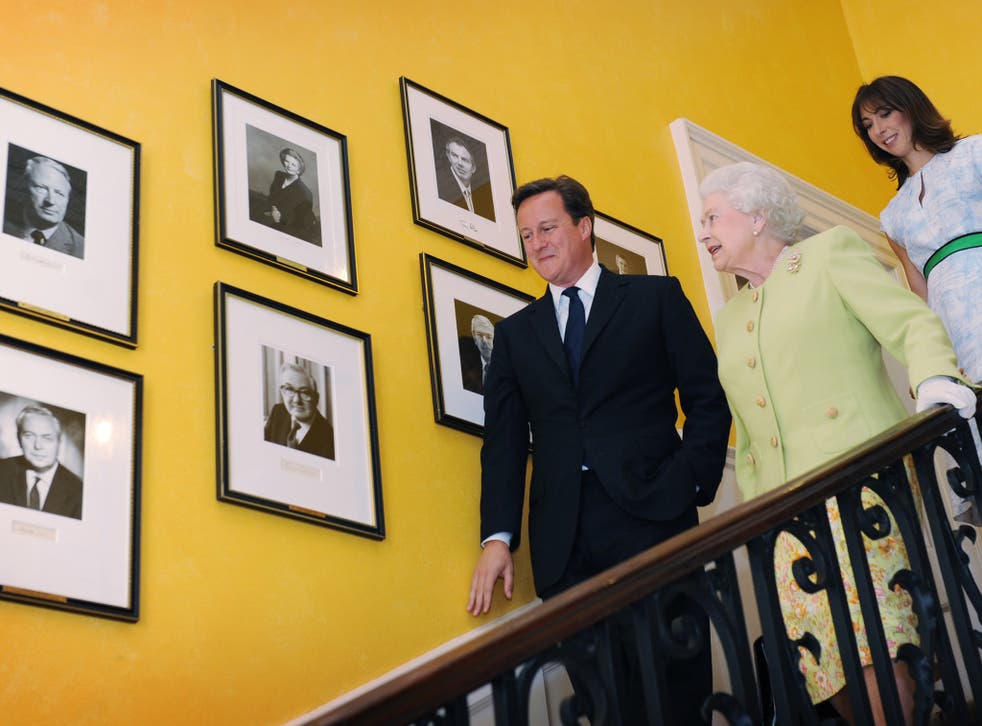 The Queen will attend Cabinet in Downing Street tomorrow as an observer, Number 10 said today.
Officials said she will also be presented with a gift, funded by contributions made by each Secretary of State, to mark her Diamond Jubilee.
The Queen will become the first monarch to attend the weekly briefing since Queen Victoria and will sit next to the Prime Minister during the 90-minute meeting.
Downing Street would not disclose details about the gift the Queen will be presented with during the "long-planned" visit.
The Prime Minister's spokesman said: "The Queen will be visiting Downing Street and she will be presented with a gift from the Cabinet to mark her Diamond Jubilee year and she will then attend Cabinet as an observer."
He added: "I think she will sit round the table and I think she will sit alongside the Prime Minister."
Buckingham Palace confirmed that the Queen would attend the meeting for "not less than 30 minutes".
Rodney Barker, emeritus professor of government at the London School of Economics and Political Science, said he believed the move was "inappropriate".
"I think it is daft, it muddies the waters," he said.
"It will mean potentially the Queen will know things she is not supposed to know and hear things she is not supposed to hear."
He added: "Cabinet meetings, on the whole, are to confirm what has already been agreed but there is some sort of discussion. Presumably tomorrow they are all going to sit there agreeing and nodding their heads."
Prof Barker said the Queen would not be able to make any contribution because the role of head of state was "totally apolitical".
He said it was a surprising decision by Buckingham Palace but added that "they must have their reasons".
Downing Street confirmed the Queen would sit between the Prime Minister and Foreign Secretary and would leave before the end of the meeting to fulfil other diary commitments.
PA
Register for free to continue reading
Registration is a free and easy way to support our truly independent journalism
By registering, you will also enjoy limited access to Premium articles, exclusive newsletters, commenting, and virtual events with our leading journalists
Already have an account? sign in
Join our new commenting forum
Join thought-provoking conversations, follow other Independent readers and see their replies