Government 'dragging feet' over tackling racism, warns watchdog chair
'The time for recommendations is over – we know what needs to be done,' says outgoing head of equalities commission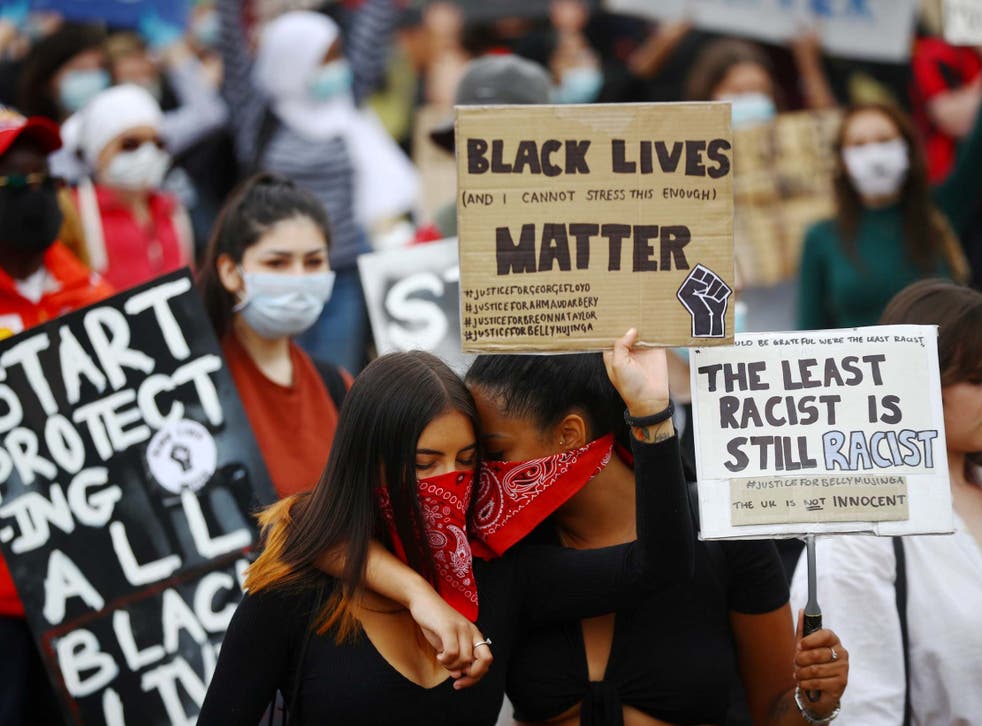 Boris Johnson's government is "dragging its feet" when it comes to tackling racism and is failing to treat the problem as a top priority, the head of the Equality and Human Rights Commission (EHRC) has said.
Last month No 10 launched a review into race and ethnic disparities in response to the Black Lives Matter protests, sparked by the police killing of George Floyd in the US.
However, EHRC chairman David Isaac – set to leave his role next week – said there had been enough reviews into racial inequality, accusing ministers of failing to act on existing recommendations.
"I do believe the government is dragging its feet," Mr Isaac told the BBC. "They seek to understand it [racism] but are they taking action and is this a top priority? I don't believe so.
"The time for recommendations, in my view, is over – we know what needs to be done. Let's get on with it," he said, adding: "A coherent race strategy is a top priority and I call upon the government to act urgently."
There have been several reviews into racial inequality in recent years – including the Lammy review into inequality in the criminal justice system and the McGregor-Smith review into inequality in the workplace.
Mr Isaacs said there were a lot of "quick wins" the government could implement immediately – including making it mandatory for companies to publish their ethnicity pay gap. "In too many companies around the country there are not enough senior people of colour," he said.
The equalities minister Kemi Badenoch said Mr Isaac's remarks criticising the government were "disappointing".
The Conservative MP told BBC Radio 4's Today programme: "It's simply not true that the government is dragging its heels on this issue and I absolutely refute that."
She added: "I have had several meetings with [Mr Isaac] and he's never raised that with me."
Black Lives Matter: London protests

Show all 25
Ms Badenoch claimed the government had carried out 16 of the recommendations made in the Lammy review. "People act as if none of this work is happening," she said. "There is so much that has been done."
The minister claimed the review into race and ethnic disparities was worthwhile because it would look at the underlying "causes" of inequality.
Mr Johnson was criticised for saying he wanted to "change the narrative" and "stop the sense of victimisation" when he launched the new review in June. Labour's shadow equalities secretary Marsha de Cordova said the remarks were "condescending and designed to let himself and his government off the hook".
Register for free to continue reading
Registration is a free and easy way to support our truly independent journalism
By registering, you will also enjoy limited access to Premium articles, exclusive newsletters, commenting, and virtual events with our leading journalists
Already have an account? sign in
Register for free to continue reading
Registration is a free and easy way to support our truly independent journalism
By registering, you will also enjoy limited access to Premium articles, exclusive newsletters, commenting, and virtual events with our leading journalists
Already have an account? sign in
Join our new commenting forum
Join thought-provoking conversations, follow other Independent readers and see their replies