Refugee crisis: Coalition of MPs want relatives of asylum seekers to be allowed to settle in UK
Current rules mean refugees who are granted asylum can only bring children under 18 and spouses with them
Charlie Cooper
Whitehall Correspondent
Monday 30 November 2015 23:54 Comments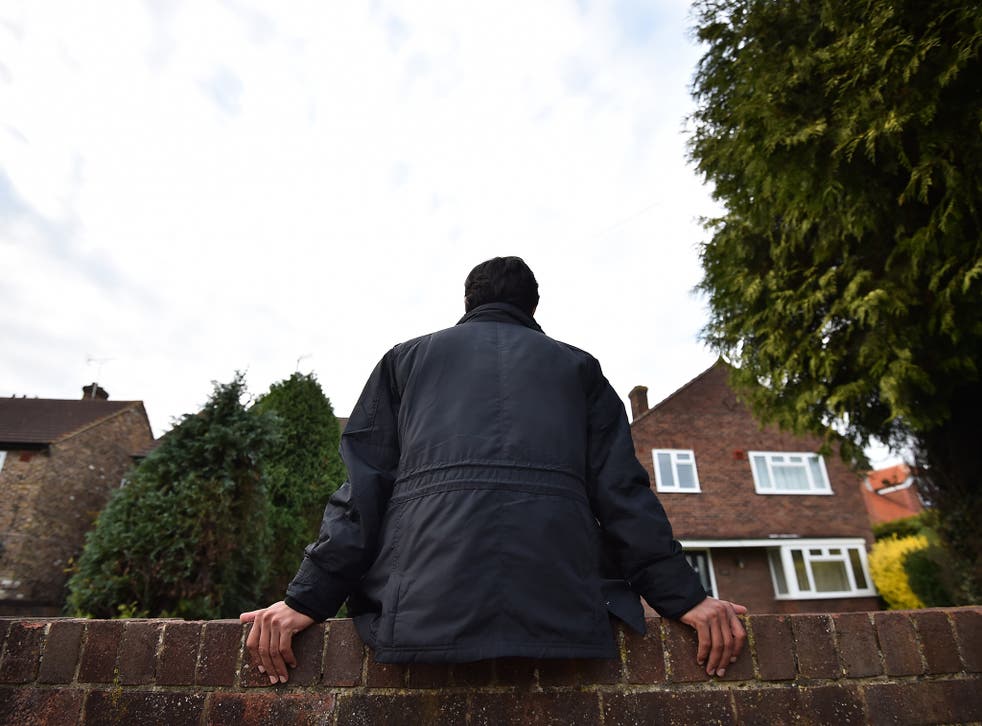 Elderly relatives and grown-up children of refugees resettled in Britain are being severed from their families under UK asylum rules, the Red Cross has warned.
Asylum rules on family reunion currently mean refugees who are granted asylum in the UK can only bring children under 18 and spouses with them, and will affect the 20,000 Syrian refugees due to arrive in the UK in the next five years.
Ministers are now under mounting pressure to reform the rules, potentially opening the doors to thousands more vulnerable Syrians.
Labour's Yvette Cooper and Liberal Democrat leader Tim Farron are among MPs backing an amendment to the Government's Immigration Bill, which goes before MPs on 1 December, which would see the right of reunion extended to successful asylum seekers' dependent parents and grandparents, children over 18 and in some cases siblings.
MPs backing the amendment have pointed to harrowing cases, highlighted by the British Red Cross, of families torn apart by existing asylum rules. In one case two Syrian brothers have been unable to bring their mother to the UK, leaving her alone and without any family support in a refugee camp in Iraq.
In another, a family with three daughters have had to leave the eldest, who is 19, behind in Syria at the mercy of trafficking gangs and with no legal route to join her family.
Although it is thought unlikely to pass in the Commons tomorrow, there are hopes the amendment to the Immigration Bill could succeed in the House of Lords, where the Government lacks a majority.
If the amendment is passed, it could potentially open the doors to thousands more Syrian refugees, above and beyond the 20,000 the Government has pledged to resettle by 2020. However, the Home Office declined to speculate on the Government's response to any change in the law ahead of the debate on 1 December.
The 20,000 Syrians currently due to arrive includes family members of original applicants who are permitted to join them under the current rules.
Ms Cooper, chair of Labour's refugee taskforce, said that asylum rules in both Britain and Europe were not working.
Refugees settle in Germany

Show all 12
"I have met refugee parents separated from their children or orphaned young people whose siblings are in the UK, whilst they are stuck in refugee camps," she said. "We should be doing more to allow families who have been driven from their homes by war, violence and persecution to be reunited in a place of sanctuary.
"As the winter closes in and we start turning our attention to Christmas, I hope the Government will take action to support those refugee families who have been torn apart by conflict to be reunited."
Mr Farron said existing reunion rules were "far too narrow" and called on Conservative MPs to back the amendment, which is also supported by the SNP and the Green Party.
"When you are fleeing for your life and making a journey to safety you can become separated from your family. The government recognises that families who find themselves in this situation deserve to be reunited, which is why there are reunion rules already in place," he said.
"This is just one part of what we should be doing to help those in crisis and is something that any reasonable Conservative should accept as the right thing to do."
Alex Fraser, head of refugee services at the British Red Cross, said the charity had helped reunite 300 refugee families this year, but encountered numerous cases obstructed by the current rules.
"The UK has pledged to give sanctuary to 20,000 Syrian people over the next five years and broadening the criteria for refugee family reunion would help thousands of people in danger by strengthening an existing safe and legal route to sanctuary," he said.
Register for free to continue reading
Registration is a free and easy way to support our truly independent journalism
By registering, you will also enjoy limited access to Premium articles, exclusive newsletters, commenting, and virtual events with our leading journalists
Already have an account? sign in
Join our new commenting forum
Join thought-provoking conversations, follow other Independent readers and see their replies