Refugee crisis: Tim Farron accuses Government of cutting financial support for asylum seekers
Farron also wants ministers to accept more than the 20,000 refugees from Syria by 2020 they have agreed to allow in
Andrew Grice
Friday 23 October 2015 17:52 Comments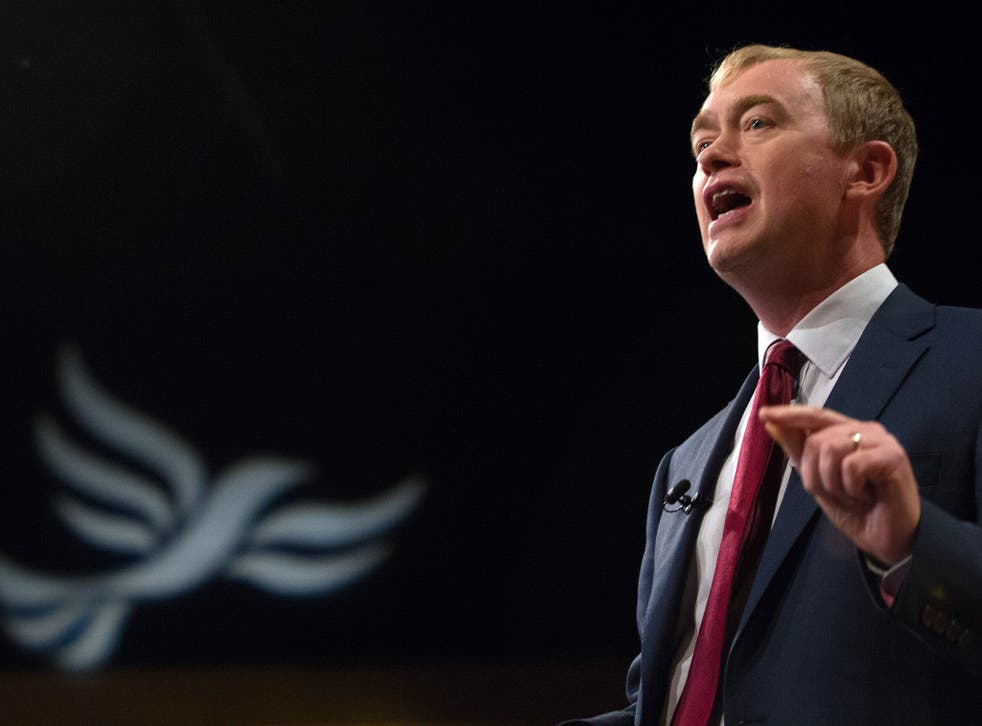 The Government has been urged to respond to the refugee crisis in Europe by reversing cuts to the financial support given to families while their claims for asylum in Britain are considered.
Tim Farron, the Liberal Democrat leader, has accused Conservative ministers of quietly cutting the living allowance for asylum applicants this summer after Nick Clegg blocked the move inside the Coalition before the May general election. Since August, a single parent with one child has received £73 a week instead of £96 and a couple with two children £147 a week instead of £178.
Mr Farron is calling on the Government to grant asylum-seekers the right to work after six months if their claim has not been resolved by then. He also wants ministers to accept more than the 20,000 refugees from Syria by 2020 they have agreed to allow in.
He told The Independent: "Not only is the Government failing to tackle properly the biggest humanitarian crisis that we face they are also slashing the benefits of people who claim asylum. Many of these people are fleeing persecution, war or torture. The Government seems keener to play divisive politics pitting one group against another than actually facing up to the issue."
The Lib Dem leader added: "It frankly is economically stupid to not allow asylum seekers to be able to work so they pay tax and contribute. These plans make them seek handouts and shows the Government at its worst."
More taxpayers' support for asylum applicants might be unpopular with some voters but allies say Mr Farron is prepared to risk that in order to "do the right thing."
A Home Office spokesman said: "The United Kingdom has a long and proud history of offering sanctuary to those who genuinely need our protection. Asylum seekers requiring our support are provided with an essential living allowance. This is in addition to free accommodation, including all utility bills and council tax, and access to free healthcare and schooling. The changes we have made were drawn up using a tested methodology designed to ensure support levels are sufficient to cover essential living needs. They have also brought the UK more closely into line with other EU countries."
Extra help is available from local authorities where necessary – for example, for the disabled or pregnant women. Officials say that increasing support could encourage spurious asylum claims, which clog up the system and make it harder for those with a genuine fear of persecution to get the support they need.
Register for free to continue reading
Registration is a free and easy way to support our truly independent journalism
By registering, you will also enjoy limited access to Premium articles, exclusive newsletters, commenting, and virtual events with our leading journalists
Already have an account? sign in
Join our new commenting forum
Join thought-provoking conversations, follow other Independent readers and see their replies