Renters in danger of losing their homes unless government injects financial aid, MPs warn
'We are very concerned that the government is waiting until there is a clear crisis emerging before intervening'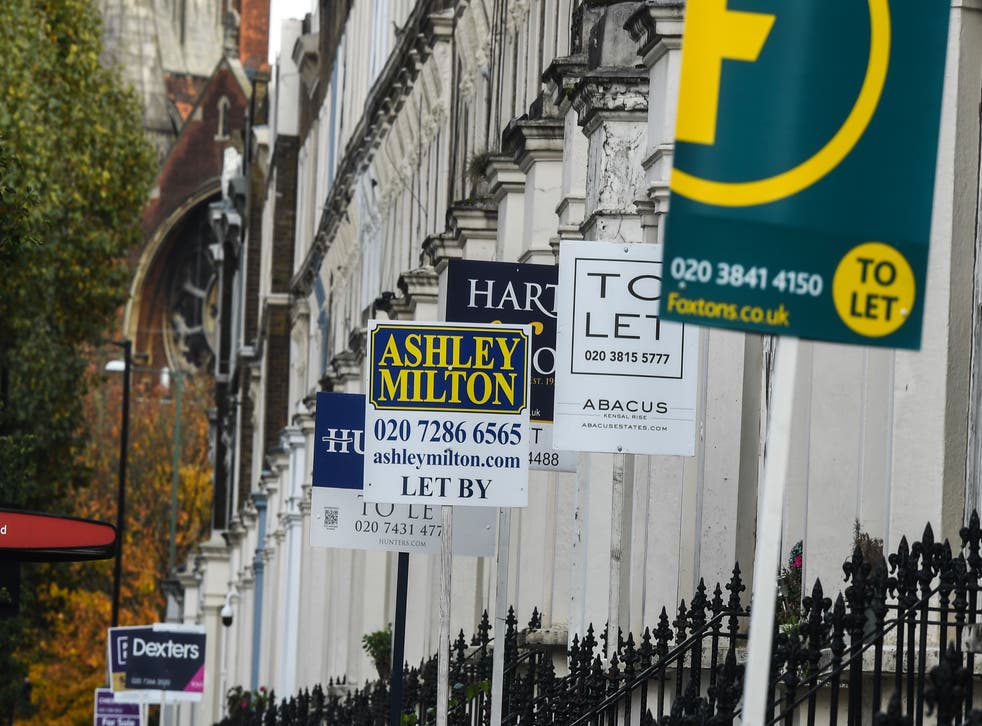 MPs are demanding the government urgently addresses the "crisis in rent arrears" by introducing a package of financial support to those who have fallen behind on payments during the pandemic.
In a new report, the cross-party Housing, Communities and Local Government Committee warned that without action the government is in danger of breaking its pledge that no renter should lose their home as a result of the coronavirus emergency.
Claiming that ministers lack a strategy to deal with increasing rent arrears, the committee said that when the ban on evictions is lifted in May – following multiple extensions – many renters "will be at risk of becoming homeless".
"We are very concerned that the government is waiting until there is a clear crisis emerging before intervening, rather than heading off a growing rent arrears crisis by taking proactive action to protect people in this country," they added.
Calling on the government to deliver a "specific financial package" to support tenants to repay rent arrears caused because of Covid-19, MPs cited estimates suggesting it would cost between £200 and £300m.
Read more:
"This should be one of the department's top priorities," the report said. "Several options have been proposed – we prefer modified discretionary housing payments – but what is important is that the department delivers a package soon."
It added: "Given the number of potential evictions this would prevent, it would likely save the exchequer a substantial amount in homelessness assistance.
"The problem of growing rent arrears not only puts some renters at risk of eviction and homelessness; it also affects landlords' incomes. The government will eventually have to come up with a policy response, because it cannot keep extending the evictions ban forever more."
MPs suggested that the true scale of the issue was hard to quantify due to a lack of data on the specific number of tenants in rent arrears, but cited studies from various organisations, including Citizens Advice, which suggested estimated in January that half a million renters had fallen behind in payment with an average debt of £730.
Labour MP Clive Betts, who chairs the committee, said: "The ongoing crisis in rent arrears is deeply concerning. The economic consequences of the pandemic could be long-lasting and become even more severe. 
"The ban on evictions has ensured that people remain in their homes for now, but the debt will continue to increase. Landlords, many of whom only own one or two properties, will also be struggling with loss of income."
He added: "Helping tenants pay their rent arrears would come at a cost, but would ultimately prevent significant expenditure on homelessness assistance further down the line."
A spokesperson for the Ministry of Housing said: "We've acted to give renters robust protection during the pandemic, with longer notice periods of six months and banning bailiff enforcement of evictions for all but the most serious cases until 31 May."
Register for free to continue reading
Registration is a free and easy way to support our truly independent journalism
By registering, you will also enjoy limited access to Premium articles, exclusive newsletters, commenting, and virtual events with our leading journalists
Already have an account? sign in
Register for free to continue reading
Registration is a free and easy way to support our truly independent journalism
By registering, you will also enjoy limited access to Premium articles, exclusive newsletters, commenting, and virtual events with our leading journalists
Already have an account? sign in
Join our new commenting forum
Join thought-provoking conversations, follow other Independent readers and see their replies