Report reveals huge appetite for 'citizen's assemblies' to take power back from state
Support is particularly high among younger age groups
Jane Merrick
Saturday 13 June 2015 21:48 Comments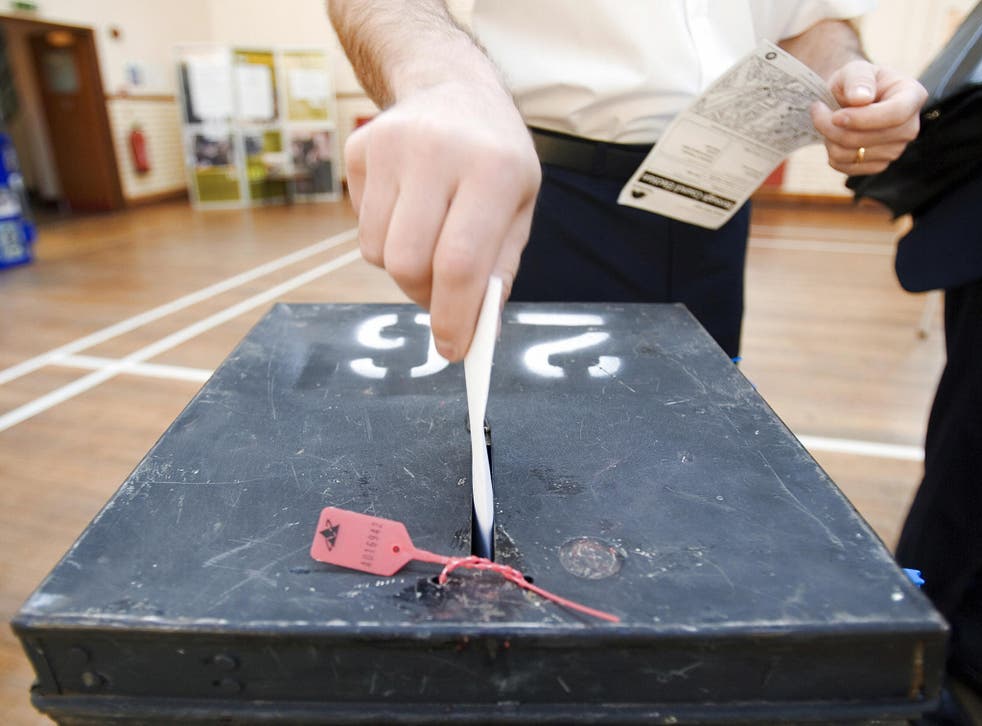 A majority of people would participate in "citizens' assemblies" in which they would take decisions on local and national issues as part of a transfer of power from the state to individuals, a report published this week has found.
The report, The Populist Signal, for the centre-left think-tank Policy Network, reveals huge appetite for active participation in the decision-making process among voters, even though they are increasingly disaffected with traditional politics. An Ipsos MORI poll carried out for the report found that just 21 per cent of people feel that national politicians listen to them, while 31 per cent feel their voice counts among local politicians. Support for citizens' assemblies is particularly high among younger age groups and voters for "outsider" parties such as the SNP, the Green Party and Ukip.
Given the support for the idea in the new report, its author, Claudia Chwalisz suggested this could be one way that political parties, particularly Labour, could win back voters. Members would be randomly selected but, unlike jury service, would not be compelled to take part. Ms Chwalisz said the innovations would be a "democratic alternative to the current devolution agenda".
Voters were asked whether they would take part in four permutations of citizens' assembly: at local and national level, with their decisions either binding or non-binding. Some 54 per cent of all voters, and 63 per cent of Ukip supporters, said they would participate in citizens' assemblies on local issues where decisions made were non-binding, while the same number (and 70 per cent of Ukip voters) would take part in an assembly that took decisions that were then carried out. Asked about taking part in a citizens' assembly that would decide on national issues, 50 per cent said they would if the outcome was non-binding. The only option which did not carry majority support is participation in a constitutional convention in which decisions were binding.
Ms Chwalisz said: "The UK's electoral system greatly skews perceptions of voter support. In reality, only 24 per cent of the electorate voted Conservative on 7 May, and only 20 per cent voted Labour. The largest party was, once again, non-voters at 34 per cent. Even with Ukip's rise, that means less than one in three Britons opted for a right or centre-right party in the general election.
"In The Populist Signal, I argue that to rebuild support among this disparate, seemingly irreconcilable, former coalition of Scotland, working-class voters and urban liberals, Labour needs to begin by tackling alienation from the political system. The party needs to recognise that those it lost to Ukip, the Greens and SNP were, in part, turning their back on a political class they perceive as corrupt, self-serving and out of touch."
Register for free to continue reading
Registration is a free and easy way to support our truly independent journalism
By registering, you will also enjoy limited access to Premium articles, exclusive newsletters, commenting, and virtual events with our leading journalists
Already have an account? sign in
Join our new commenting forum
Join thought-provoking conversations, follow other Independent readers and see their replies