Revealed: airlines' £10bn government fuel subsidy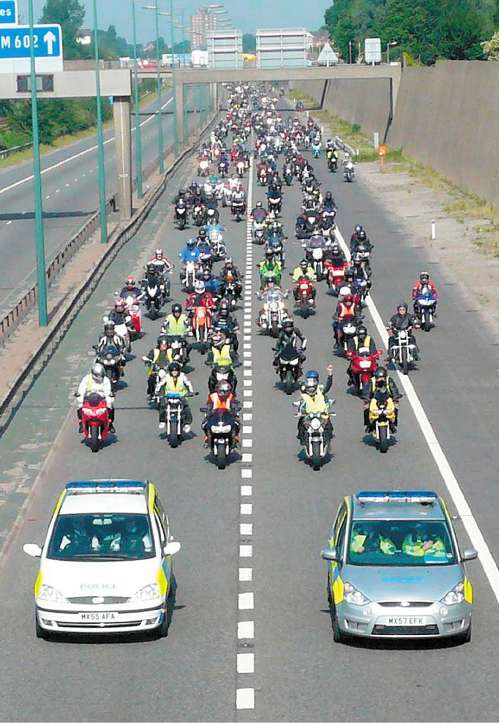 The Government has been urged to abolish a £10bn-a-year "hidden subsidy" to the airline industry to bring it into line with hard-pressed motorists struggling with higher petrol prices.
Although the aviation industry claims it is being badly hit by the soaring price of oil, it still enjoys a double boost denied to drivers because it does not pay fuel duty or VAT on the fuel for its planes. New figures suggest this subsidy is worth £9.92bn at current levels of fuel tax.
The proposal will be strongly opposed by airlines, which have already warned that passengers face surcharges of £30 a ticket this summer because the cost of aviation fuel has doubled in the past year.
With hauliers and fishermen protesting that their livelihoods are at risk and motorists feeling the pinch as the economy slows, the Liberal Democrats argue that the airlines should no longer get special treatment.
"This is a massive public subsidy for an industry that is one of the fastest-growing contributors to climate change," said Norman Baker, the party's transport spokesman, whose written Commons questions revealed the scale of the perk. "Ordinary motorists continue to pay fuel tax, so why should aviation continue to be exempt?"
He said it was wrong that drivers had to pay 58p per litre in fuel duty, plus VAT of 17.5 per cent, while the aviation industry only paid air passenger duty of £1bn a year.
Mr Baker called on the Government to push for an international agreement to tax aviation fuel to put the industry on a "level playing field" with other modes of transport. The figures show that the amount of aviation fuel used in the UK has risen by 50 per cent – from 8.45 million tonnes to 12.69 million tonnes – since 1997.
The Liberal Democrats' move was welcomed by Friends of the Earth, which is lobbying the Government to beef up its Climate Change Bill ahead of a Commons debate today. Martyn Williams, the group's parliamentary campaigner, said: "Words are not enough – ministers must take firm action to wean us off our fossil fuel dependency and to tackle climate change, improve energy security and stop the country being held hostage to rising fuel prices."
At first glance, extra tax revenues from the airlines might look attractive to the Chancellor, Alistair Darling, as he struggles to balance his books after finding £2.7bn to compensate losers from the abolition of the 10p rate of income tax. However, he is wary about similar calls for a windfall levy on the oil companies, believing that business needs certainty about the tax system so that it can plan ahead. He has already alienated some business leaders over plans to streamline corporation tax and the treatment of foreign residents with non-domicile status.
Imposing higher tax on aviation fuel could be seen as a "green tax" but the public's appetite for paying a price to help the environment appears to be waning as the global credit crunch bites. The Chancellor is already facing a revolt by Labour MPs over his plans to raise retrospectively by £200 a year the vehicle excise duty paid on cars up to seven years old. Critics say drivers of family cars will be hit.
Last September, David Cameron backed the idea of imposing VAT on aviation fuel for domestic flights and a new airline passenger tax linked to the carbon impact of each flight. Although the Tories remain committed to "green taxes", which they would use to cut taxes on families, some Tory insiders say Mr Cameron's enthusiasm for them has cooled because the public has "reached its limits" on tax levels as the economic picture darkens. He will set out his latest thinking on the environment in a speech this week.
The aviation industry is stepping up its campaign for lower taxation by governments, warning that airlines around the world could go bust amid the oil price hike, the twin threat of recession and inflation and lower disposable incomes.
It is pressing the EU to scale down its plans to include aviation in its emissions trading scheme (ETS) to combat climate change, which will be finalised this summer. Peter Hartman, chairman of the Association of European Airlines and chief executive officer of KLM, said: "ETS was designed at a time of $40 [per barrel of] oil. We now have $130 oil – and it could go higher. ETS was designed at a time of 6 per cent growth. We now have 3 per cent – and it will go lower. Meanwhile, we are becoming more and more energy-efficient."
The International Air Transport Association (IATA) warned that the industry will be forced into red by the fuel crisis. It predicts worldwide losses of $6.1 bn (£3bn) this year if oil remains at its current price. "Airlines are struggling for survival and massive changes are needed," Giovanni Bisignani, IATA's director-general, told its annual meeting in Istanbul last week. "Governments must stop crazy taxation, change the rules of the game and fix the infrastructure. [The] labour [force] must understand that jobs disappear if costs don't come down."
Additional reporting by Ben Russell
Join our commenting forum
Join thought-provoking conversations, follow other Independent readers and see their replies