Revealed: How the betting industry keeps MPs onside
In the third of our series, Paul Gallagher and David Watts find central figures in the Government's drive to shake up internet punting are being lobbied by the firms due to be taxed and regulated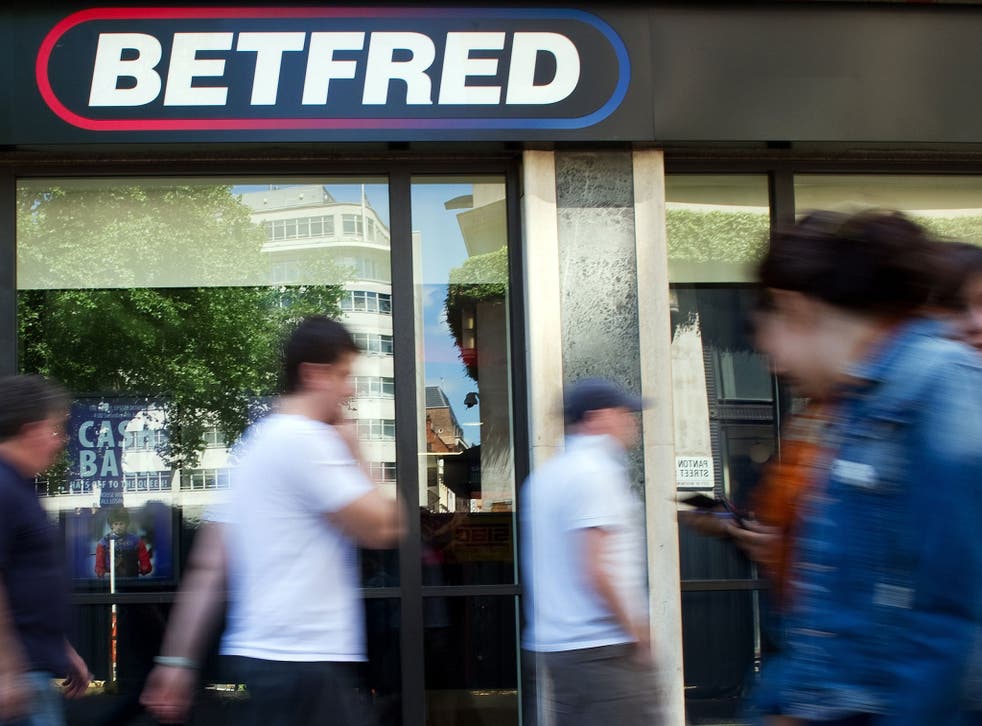 MPs looking into new laws on gambling have disclosed paid links to the industry, some taking gifts or donations worth thousands of pounds.
The Culture, Media and Sport Select Committee launched an inquiry into the Gambling (Licensing and Advertising) Bill last December. The Bill is aimed at forcing online gambling firms to pay tax in the UK; a 15 per cent levy on all bets made in UK is due to come in by 2014.Firms that want to take online bets from UK punters will also need to hold a Gambling Commission licence.
This weekend, critics of online gambling firms pointed out that some members of the committee appear to have close links to the gambling industry. In the register for members' interests, the Bournemouth West MP Conor Burns states he earns £40,000 a year for 10 hours' work per month as a consultant to Trant Construction Ltd in Rushington, Southampton. He declared this to the select committee after he joined. Patrick Trant, the firm's chairman is the owner, with his wife Tania, of Norman Court Stud, which has bred Royal Ascot and Group One-winning horses. The building tycoon bought the stud in 2008, two years after he sold Harbour House casino in Southampton to Stanley Leisure for £6m, sharing the windfall with his fellow director, Razmik Gharibian-Saki.
Jim Sheridan, Labour MP for Paisley and Renfrewshire North, has declared racing passes for Hamilton racecourse for the past two years from Scottish Racing with a combined value of £3,600.
Mr Sheridan, one of 236 Labour MPs who voted for the 2005 Gambling Act that deregulated the industry, said: "It got sent to me by Scottish racing. I've never used it. If they want it back they can have it back. I've been to Ayr race track twice but never to Hamilton and I have no intention of going. All these things are declared for the public to see. They can make their own mind up about it."
But Eugene Farrar, trustee for Gambling Reform and Society Perception (Grasp), said: "Grasp takes the view that, even if declared, certain interests should actually preclude one from participating in the select committee hearings scrutinising the gambling bill. To do otherwise risks compromising the integrity of the committee's recommendations.
"The claim that MPs with industry links are better placed to contribute to the debate is at best spurious and significantly detracts from the transparency and integrity of the debate around the impact of the 2005 Gambling Act and problem gambling."
Other members with links to the industry include the committee chairman John Whittingdale, Conservative MP for Maldon and East Chelmsford. He has tabled written questions to the Secretary of State about Camelot, which runs the national lottery, inquiring about its business and "Camelot's application to operate certain commercial services".
The register of members' interests records that the lottery operator took Mr Whittingdale and a guest to the Olympics on 2 August last year, to watch the rowing at Eton Dorney. It also put the couple up at Runnymede on Thames Hotel – a gift with a combined value of £1,700. Last month Camelot announced it will double the price of a lottery ticket to £2.
At a pre-legislative hearing before the committee, Mr Whittingdale suggested that by moving part of their online businesses offshore, UK betting firms were engaged in a "purely tax avoidance measure" and compared their tax activities to Amazon and Starbucks.
Betfair took the "commercial decision" to switch its betting exchange from operating under a UK licence to a Gibraltarian one. On 11 May last year, the firm made a £6,000 cash donation to the Thirsk, Malton and Filey constituency of the Conservative MP Anne McIntosh for a "constituency association racing dinner". Betfair shareholders staged a revolt at the company's annual meeting over political donations last September, with 29.5 per cent of votes opposed to the company's proposals for making any political donations up to £50,000.
Ms McIntosh is now in charge of presenting the separate Offshore Gambling Bill to Parliament. Its second reading is due to resume on 1 March. The West Suffolk Conservative MP Matthew Hancock introduced the Private Members' Bill but since he was appointed minister for skills he cannot take the Bill forward.
Mr Hancock said: "The [point of consumption] issue is critical to the racing industry nationally and in Anne's constituency, where dozens of racehorse trainers are based, hundreds of jobs are directly related to the sport and many more indirectly."
The committee's MPs have a chance to quiz the DCMS permanent secretary, Jonathan Stephens, and Jenny Williams, chief executive of the Gambling Commission, on Tuesday as they continue to hear evidence.
The reporting of the links follows recent reports about one committee member, Philip Davies, who received more than £10,000 in benefits from companies with links to the gambling industry. In March 2011 the Conservative MP was taken to the Cheltenham festival – a trip worth £870 – as a guest of Ladbrokes. He failed to mention this when he quizzed Richard Glynn, the firm's chief executive, six months later at a select committee session.
Mr Davies had, however, included all the benefits he received in the register of members' interests. These include an annual "subscription" worth £4,680 from Peninsula Business Services (PBS), run by Peter Done – one of two brothers who founded BetFred, which has 1,000 betting shops in Britain and which took over the Tote. Mr Done remains a shareholder in BetFred's holding company. Mr Davies has said he receives no personal benefit from the subscription, which is for a service relating to employment tribunals.
PBS donated £10,000 to the Labour MP for Salford, Hazel Blears, who is not on the DCMS select committee, in May 2007. Both Labour and Conservative parties have received huge sums from gambling figures.
Philip Mawer, a reformed gambler and author of Overcoming Gambling, said: "Problem gambling is an addiction which both the industry and the Government are trying to keep hidden. Having MPs with stated interests in the industry sitting on the select committee can only assist in sweeping the scale of this problem under the carpet."
Register for free to continue reading
Registration is a free and easy way to support our truly independent journalism
By registering, you will also enjoy limited access to Premium articles, exclusive newsletters, commenting, and virtual events with our leading journalists
Already have an account? sign in
Register for free to continue reading
Registration is a free and easy way to support our truly independent journalism
By registering, you will also enjoy limited access to Premium articles, exclusive newsletters, commenting, and virtual events with our leading journalists
Already have an account? sign in
Join our new commenting forum
Join thought-provoking conversations, follow other Independent readers and see their replies