Revealed: the full cost of the cull of public libraries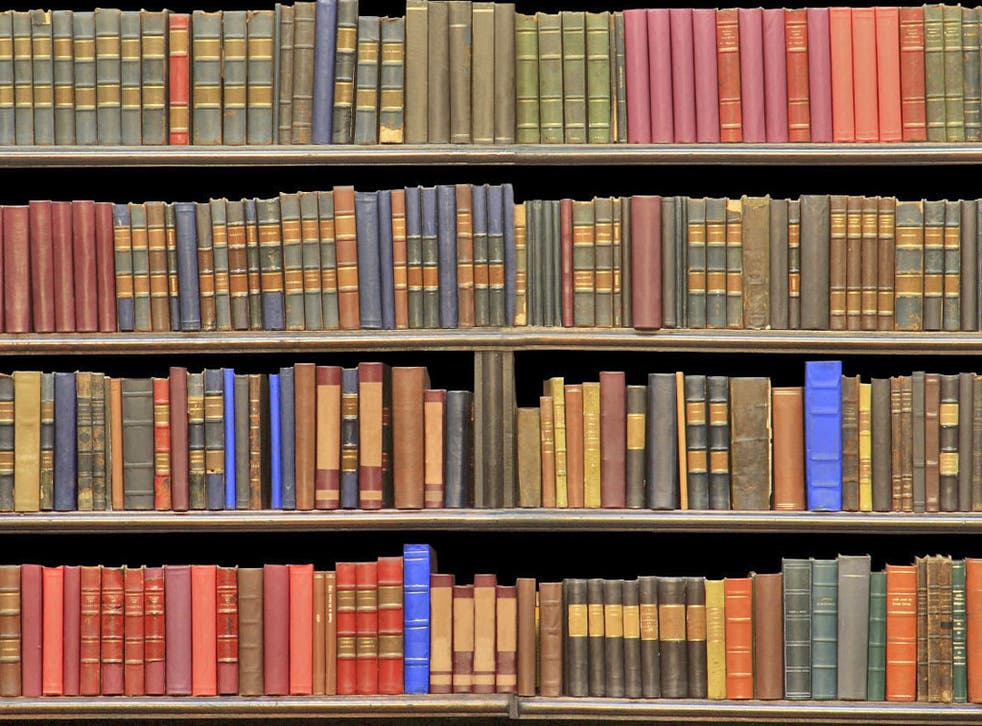 More than 150 libraries have been closed or put into the hands of volunteers in the past year owing to the Government spending squeeze, with a further 225 at risk as councils look for ways of finding savings, according to research released last night.
The axe is falling as town halls – under pressure to reduce budgets by more than a quarter in four years – cut spending on libraries by an average of 7.5 per cent this year. More than 2,100 staff are believed to have lost their jobs and libraries will open for a total of 150,000 fewer hours this year across the country. The extent of the closures immediately prompted a political storm, with Labour accusing the Government of complacency over the threat to the nation's library network. The research, carried out by the website Public Libraries News, calculated that 157 permanent or mobile libraries had been shut or moved to the voluntary sector.
Thirteen libraries have been shut in Leeds, five in Bolton and three in Liverpool. Nine have closed in London, including six in the borough of Brent. As well as ordering closures, councils are giving control of libraries to non-paid volunteers – a move which critics say will make their long-term survival more precarious.
Nine in Warwickshire, five in the Isle of Wight and three in Camden, north London, have been handed over in the past year to community groups – and other areas are known to be considering following suit. Some councils are keeping libraries open, but attempting to trim budgets by reducing opening hours and cutting spending on books and other services.
There are warnings of even more widespread closures over the next 12 months, with the website identifying 225 libraries in peril. More than half of the 13 libraries in Tameside could be shut and under one proposal just two could be left open in the Greater Manchester borough. Fourteen are under threat in Suffolk.
Ian Anstice, a senior librarian who conducted the research, said: "Libraries aren't a luxury item – I have talked to many people who say they do not know what they would do without their library. Cuts in funding, opening hours and numbers of libraries seriously affects those people who don't have the internet or don't have a car to get to their nearest library."
There are currently 4,064 library buildings and 548 mobile libraries in the UK. The Chartered Institute of Library & Information Professionals (CILIP) recently estimated that 2,159 posts in the library service would be lost in England, Wales and Northern Ireland from total of 20,924 staff, a reduction of more than 10 per cent, and said 3,000 opening hours were being cut a week. It forecast deeper cuts in 2013.
A CILIP spokesman said last night: "It has been a tough year for public library services and staff. It has however been a 'mixed bag' across the country. While Birmingham gears up to launching the largest public library in Europe, we are seeing a reduction in opening hours, book stock spending and staff in many library services. Local communities, families and individuals are more than ever facing a postcode lottery when it comes to the quality of library services they can expect to receive."
A spokesman for the Department for Culture, Media and Sport disputed the closure figures. He said: "The Government has been monitoring local developments on public libraries over the last year and estimates that around 60 static libraries have closed. It is also true that many local authorities have opened new libraries. The Society of Chief Librarians has noted that 40 new or refurbished public libraries will open in 2012."
But Dan Jarvis, Labour's Culture spokesman, accused the Government of a "crisis, what crisis" attitude by refusing to acknowledge the scale of the threat to libraries. He said: "The Government cannot stop all libraries from closing, nor should that be their aim. But they could be leading a concerted effort to minimise the damage and encourage measures to cuts costs without affecting front-line services. Instead we are seeing half measures and a vacuum of leadership or ambition."
As well as ordering closures, councils are giving control of libraries to volunteers
Register for free to continue reading
Registration is a free and easy way to support our truly independent journalism
By registering, you will also enjoy limited access to Premium articles, exclusive newsletters, commenting, and virtual events with our leading journalists
Already have an account? sign in
Register for free to continue reading
Registration is a free and easy way to support our truly independent journalism
By registering, you will also enjoy limited access to Premium articles, exclusive newsletters, commenting, and virtual events with our leading journalists
Already have an account? sign in
Join our new commenting forum
Join thought-provoking conversations, follow other Independent readers and see their replies